Yu-Gi-Oh! Creator Kazuki Takahashi Kicks Off New Marvel/Shonen Jump Manga Collaboration
Marvel Comics has partnered with Shonen Jump Plus for the release of six new manga stories using Marvel characters. The first will be written and drawn by Kazuki Takahashi, who created the world-famous Yu-Gi-Oh. Expect to find out a lot more this week.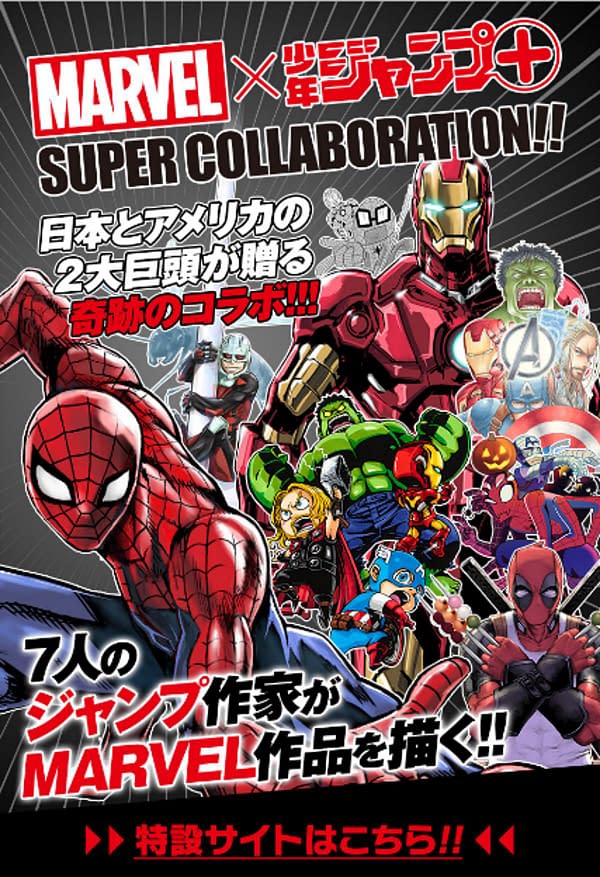 And it kicks off with a promo Manga title where the Shonen Jump Plus anthology magazine editors excitedly talk to Marvel EIC C.B. Cebulski about how Marvel Comics works and the comics are created.
C.B. talks about the characters and themes of Marvel Comics and the excitable editor and his staff get even more excited and CB agrees to a collaboration between Marvel and Shonen Jump Plus.
No date yet. But we are told to look for more… if anyone would like to help do a little more translation, we'd be very grateful.