Cullen Bunn Talks Hellbreak #1 And His Infernal Inspirations Coming this March, from Oni Press, is a new comic that's sure to capture your interest. Hellbreak, written by Cullen Bunn, with art by Brian Churilla and colors by Dave Stewart takes on the concept of venturing into Hell to rescue lost souls and bring them back. Cullen Bunn joins us on Bleeding Cool to discuss his career thus far, where he drew inspiration from, and the cast of characters that make up the story.
Christine Marie: Greetings Mr. Cullen Bunn! Thank you for taking time out of your busy schedule to chat with us here on Bleeding Cool.
Cullen Bunn: Thank you! I'm happy to have the chance to speak with you.
CM: I'd like to start off by asking you about the start of your career. How'd you get into the industry?
CB: It's no secret that it took me a long while to "break in" to comics. I've wanted to write and tell stories for as long as I can remember, but I really had no clue how to submit work to comic book publishers. So, for a while I focused on prose. Every now and then I would send out a pitch to Marvel or DC with little to show for the effort.
For a while, I worked at a comic book shop, and there I met Brian Hurtt, an aspiring artist. We talked a lot about working together on a comic. We were always throwing ideas back and forth. Eventually, Brian started doing a little work for Oni Press, and we decided to pitch them some ideas.
The first thing we pitched them was a supernatural detective story set in Victorian England. It didn't take off. Our second pitch, for a 1930s crime story with demons, was more to Oni's liking and that became The Damned.
I thought that after The Damned came out, it was all going to be smooth sailing and the work was going to start rolling in. That, of course, was not the case. Over the next couple of years, I did another book for Oni, titled The Tooth, and I started knocking on doors at Vertigo, DC, and Marvel.
Eventually, I pitched a supernatural western titled The Sixth Gun to Oni. They liked it and suggested Brian Hurtt as the artist. That book, like The Damned, had a pretty strong critical reception. This time, though, editors at other publishers started paying a little more attention to what I was doing. I was able to land a few jobs at DC and Marvel, and pretty soon I was able to quit the day job (I was a Marketing VP) and dedicate my time to writing full-time. CM: Hellbreak adopts the idea that there are thousands of Hells consisting of empires where the most evil characters are well respected-complete with prehistoric monstrosities. What was the process like coming up with such an interesting concept? Did you draw inspiration from Dante's Inferno?
CB: Hellbreak is obviously heavily influenced by Dante's Inferno, a book that I seemed to carry around with me a lot during my college days. Other inspiration comes from everything from Big Trouble in Little China, with its discussion of the different Chinese Hells, to the Advanced Dungeons & Dragons Monster Manual, with its references to the different circles of Hell, to the Heroes in Hell anthology series. Other than that, I'm not really sure where the idea came from. I know I originally pitched it around the same time I pitched Helheim, and I didn't think they would both be green lit. I was obviously thinking a lot about warriors and soldiers in hellish situations.
CM: This story is about an extraction team that ventures into hell to rescue souls–very exciting and terrifying. What type of world building did you go through when laying the foundation for the tale?
CB: The interesting thing about working on this book is that I'm doing world building in our world—the "real" world as it were—and in the various Hells.
For the real world elements, a lot of the world-building is influenced by the corporation that is funding these Hellish rescue missions. How the group functions, how the "science" of Hellbreaking works, how the company interacts with the Church, factions forming within the company, conspiracies and shadowy dealings—all go a long way to making it seem real.
For Hell, I'm in a situation where every trip to Hell introduces a new infernal fragment. But there are threads that tie all these realms together, and we're going to see some secretive groups working within the different Hells. There's also a mythology about how Hell was formed that I like playing with quite a bit.
CM: I was lucky enough to read the first issue and I absolutely loved it! I don't want to give away too much to our readers, but I really enjoyed how you began the issue with a short re-telling of the story of Orpheus and Eurydice. What inspired you to use that classic tale as a way to begin your new series?
CB: Thank you! I'm glad you liked it.
At the center of the story of Orpheus and Eurydice is the concept of human failing. Orpheus had one job. Lead his wife out of the Underworld and not look back. As much as he wanted to save his wife, he simply couldn't help himself. One simple mistake cost him everything. That's a challenge the characters in Hellbreak will have to face every time they head out. CM: Could you tell us a bit about your cast of characters? What was it like creating a team that faces this kind of work everyday? I would imagine they some of them have a history that would motivate them to do it.
CB: Each of the characters in the story have their own history and motivations. For the first arc, we focus more on the team leader, Jenner, and really get into what makes him tick. In the second arc, we spend a lot more time digging into the brains of the other characters. There's Nadia, the team's second-in-command, who harbors some dark secrets. There's Joseph, a thrill-seeking and overconfident Rescue Technician. There's Franklin, the Field Tech, who is a bit of a mad scientist. There's Dieter, Heavy Ordinance Specialist, who likes to make things go boom. There's Father Lloyd, the exorcist who doubts his faith.
With these characters, I wanted to create a team of hard cases who were tough enough to brave the dangers of Hell. But I wanted them to be "real world" heroes. They aren't super-powered. They don't have wild sci-fi weaponry. They're just really skilled mercenaries staring straight down the barrel of the Inferno.
What's interesting is that, going into this, I thought for sure that Jenner would be my favorite character. As it turns out, I do have a favorite, but it's the person I least expected. Father Lloyd has risen to the top as my personal fave. Not that this will spare him any pain.
CM: It looks like we have a lot of interesting characters to look forward to meeting! Once again, thank you so much for joining us here on Bleeding Cool. I look forward to the release of this awesome comic!
CB: Thank you for taking the time. It's been a pleasure!
Be sure to pre-order Hellbreak #1 from your favorite retailer! It releases on March 11th.
Christine Marie is a Staff Writer at Bleeding Cool, and bibliomaniac with a love for all things creative. She hopes to one day be a Superhero/Disney Princess/Novelist. You can find her on Twitter and Instagram @AWritersWay or on her blog writerchristinemarie.wordpress.com.
---
---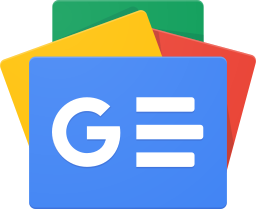 Stay up-to-date and support the site by following Bleeding Cool on Google News today!