Cullen Bunn's Deadpool Kills The Marvel Universe Is Marvel's Top Selling Trade For The Past Two Or Three Years Marvel's top selling trade paperback collection isn't Civil War 2, or Secret Wars, or Amazing Spider-Man, or even The Unbeatable Squirrel Girl. According to a statement by Marvel Vice President of Sales and Marketing David Gabriel at a recent retailer summit as reported by ICv2, the best selling trade, continuously, of the last two or three years is none other than Deadpool Kills The Marvel Universe by Cullen Bunn and Dalibor Talajic some artist who Axel Alonso doesn't think "moves the needle."
The topic came up when a retailer complained that there are too many Deadpool titles, and that readers can't figure out which ones to read.
"Yes, we struggle with that as well," Gabriel responded. "What's really difficult, and Axel was pointing this out to me a lot this week, is that Deadpool Kills the Marvel Universe that we did just a couple years ago with Cullen Bunn ends up being our number one trade for the past two or three years."
"When you see another Deadpool miniseries coming up, it's because we're trying to make that happen," Gabriel revealed, using the time-tested method of throwing Deadpool minis at the wall to see what sticks. "If it doesn't happen, then we do try to move on."
Gabriel's statement seems to directly contradict other statements he made at the retailer summit, calling limited series the "death knell" for Marvel books. Then again, Gabriel admitted that the rule didn't apply to Star Wars, and maybe it doesn't apply to Deadpool either.
This is just the latest of a series of unbelievable but true stories from the Great Marvel Retailer Summit Debacle, wherein Marvel allowed website ICv2 to attend a meeting between Marvel and retailers and report the contents of said meetings to the public. The Debacle has become a wellspring of shocking news stories about things lots of people suspected Marvel probably thought, but nobody expected them to actually say out loud.
Amongst the topics covered have been Marvel's perception that readers don't want any more diversity, talk of creators going to Image, a defense of #1 issues and ten dollar comics, an admission that Marvel views limited series as a "death knell" for comics, the ironic publishing of a Fortune Magazine profile praising Marvel's diversity push on the same day Marvel claimed diversity had stopped selling books, a strategy of not releasing cheaper new trades because it would reduce sales of existing more expensive ones, determination to use rotating artists for super-mega-crossover events to avoid delays, placing the blame on last year's election for their sales slump, the comics internet responding to some of the reports of the summit, a walking back of the original diversity comments, an idea to solve event fatigue by releasing events to prop up other events, and complaints that artists don't sell books when that may have been Marvel's goal all along. If you haven't already, be sure to read them all!
---
---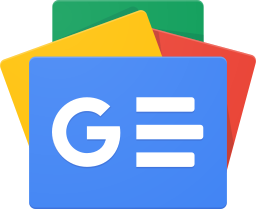 Stay up-to-date and support the site by following Bleeding Cool on Google News today!