Dan Slott's First Marvel Creative Summits – And How He Voted Down Gwen Stacy Coming Back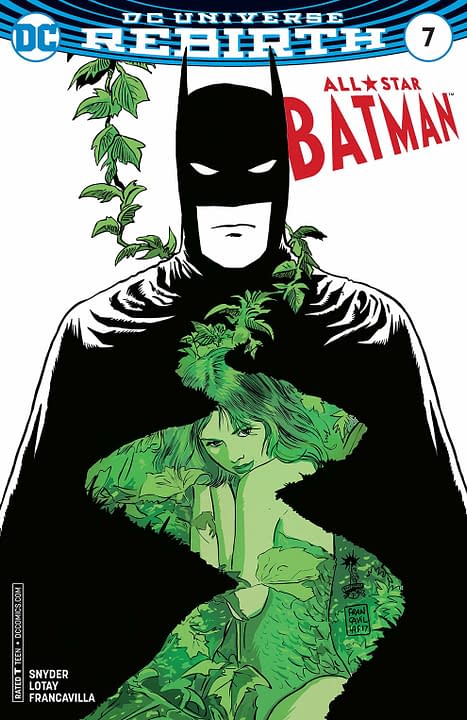 During the big argument on the CBR Forums over whether or not the demonic dissolution of the marriage of Peter Parker and Mary Jane Watson would ever be reversed, Dan Slott was accused of having a hand in the decision in the One More Day storyline.
Slott detailed exactly what happened, which also gave us an insight into the process at that time. He writes,
That was a retreat where Civil War was in full swing, Spider-Man's unmasking in CW had already been decided, and JMS had already run everyone in the room on the concept of OMD in the retreat before. I was brought into my first retreat for 2 reasons:
1. Two of the core Marvel writers were sick and/or couldn't make it, and there were empty seats at the table. By living in NYC, I was an easy person for Marvel to go to, because they didn't have to fly me in or put me up in a hotel.
2. They were planning the aftermath of Civil War, Millar had clearly set up the Initiative, but no writer was moving on the idea as a series. Peoples' interests were in other places. I'd heard about the Initiative and ran a pitch for it by some people– who liked it– so they thought it would be good to have me in the room to pitch it in person.
Now keep in mind– at this point in time, I was the writer on two low-selling titles/cult titles: SHE-HULK and THE THING. I did not have much "coin" to spend in that room. I did throw out some ideas for all kinds of things to help out in the room– and people liked my Initiative take enough for it to be greenlit in the room as a new book for me– but the idea that the SHE-HULK/THING guy was going to make any major change to JMS' ASM storyline– especially one that was on the tracks and that important– is kinda silly.
It was after my 2nd retreat, where I'd performed really well (and the Initiative was doing well) that Wacker and the powers that be thought I'd be a good addition to the multi-writer team that would be following JMS. (I'd also conspicuously shoe-horned Spidey into everything I'd been working on– SHE-HULK, THING, and A:TI for guest issues and multiple cameos. It was very UN-subtle.
) And that was something I didn't find out about till after my 2nd retreat.
Cut to the 1st Spider-Retreat (a min-retreat just for the BND Spider-Writers), that is the first and only time I (and the other writers) had any input into OMD in any meaningful way that stuck. JMS kept switching between TWO versions of OMD:
1 where the bargain altered time from AMAZING SPIDER-MAN Vol. 1 #96 (the Goblin/Harry drug issues).
And 2, where the bargain altered time from the WEDDING ANNUAL.
The first choice was the one JMS felt passionate about. But at one of the retreats, the Powers That Be, editorial, and pretty much everyone in the room (except for Joe Q and one of the writers) voted that version down because it altered too much continuity. There was a common consensus (that Joe Q agreed with too) that as little continuity should be disturbed as possible. That through whatever means ONLY the wedding story itself should be altered, and that practically every story you saw since took place exactly the way it happened in the comics, with the exception that Peter & MJ were living together and not married. JMS wanted an altered continuity that was so drastically different from EVERYTHING that took place in Marvel Publishing since 1971, that Gwen Stacy would still be alive– had been alive all those years– and would be up and walking about in the current book Post-OMD.
I was one– of practically all the bodies in that room– who, in that binary choice, voted that version down in favor of the one that would cause the least amount of continuity ripples.
At the 1st Spidey Retreat, all the BND writers were given the option to veto that. If we wanted, we could give the okay for the ASM #96 alternate history– complete with a living Gwen. All the BND writers– in total unison– said we didn't want that and that we were good with the decision as it stood.
The OMD story needed an ending where it was clearly in the Post-OMD setting. We were asked to come up with two potential love interests who'd be around during BND– and if they could both be at a party sequence in the final pages. Those characters wound up being Carlie Cooper and Lily Hollister.
So… My OMD involvement came down 3 things:
1) Voting in lockstep to NOT alter all of Spider-Man continuity from ASM #96 onward.
2) Voting in lockstep AGAIN to NOT veto that ruling.
3) Being one of the co-creators of Carlie Cooper & Lily Hollister– who showed up at a party at the end of OMD.