Fresh from the solicitation of May's LGBTQ 'satire', Dave Sim continues afresh with his cut-and-pasted Cerebus-meets-Dante's Inferno Cerebus In Hell with another one-shot , Fornicators Inc to add to the many others that have preceded it, with Benjamin Hobbs providing a cover for Fornicators Inc, taking on a) the Fantastic Four, b) people who self-identify and c) putting ejaculation and Harvey Weinstein on a comic book cover…
I'd say that if we didn't pay them any attention, they'd stop, but we know taht's not true…
Out in July from Aardvark-Vanaheim.
FORNICATORS INC ONE SHOT
(W) Dave Sim (A) Dave Sim, Gustave Dore (CA) Benjamin Hobbs
The hits just keep on coming! Fresh from the debut of LGBTQ-People #1 last month, meet the Infernal Realms' second most inclusive super group! Larry with the Horn! He's this gigantic guy, and he he has this big musical horn (of some kind). Tommy the Tuba-Diving Curious Demon! Tommy dives through Larry's horn! Which Larry really, really likes! Un-Beddable Vark! Still using the same name to maintain his trademark, Un-Beddable Vark is now constantly on the prowl for "Pretty, puny human womens!" Oddly enough, their first caper is a bank robbery gone wrong where they're about to meet their newest member: "Barely Legal" Naked Sweaty Invisible Hostage Woman!
In Shops: Jul 31, 2019 Final Orders Due: May 31, 2019 SRP: $4.00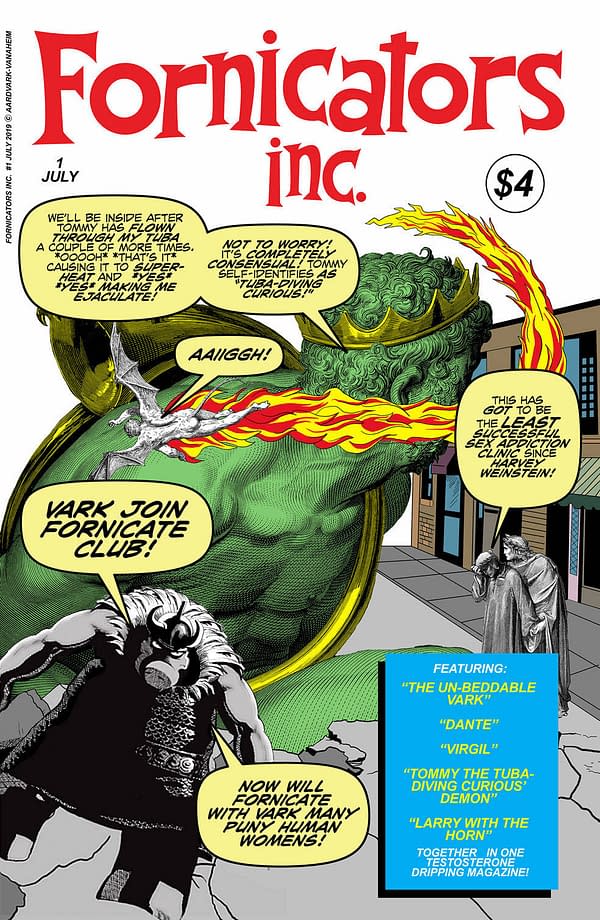 Another month, another desicration of a classic Jack Kirby cover…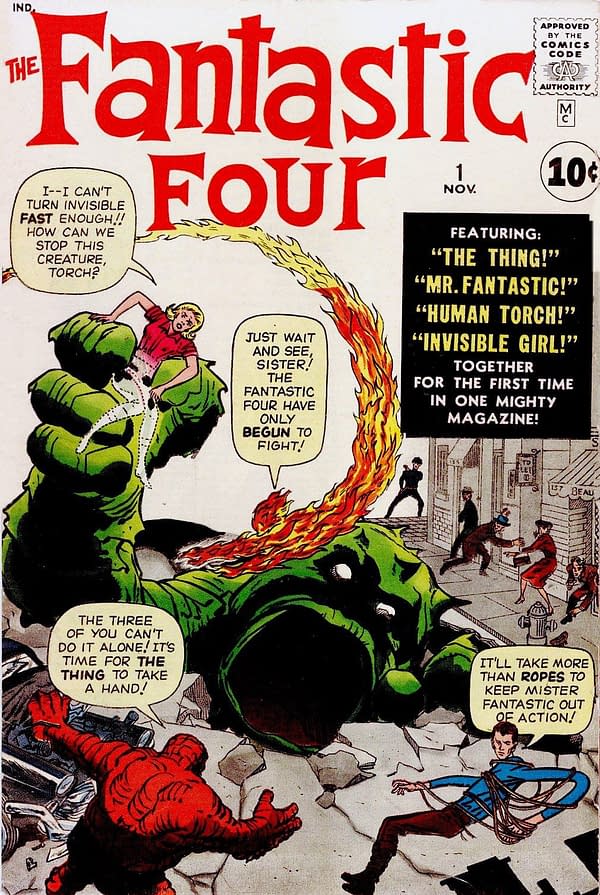 Enjoyed this article? Share it!