You Don't Know Jack is described as a 48-page comic-book collaboration between Cerebus creator Dave Sim, former comic-store manager Jack VanDyke, Dave Sim's former collaborator on the Strange Death Of Alex Raymond comic book that recently hit a brick wall. Carson Grubaugh. Jack uses to be the manager of Local Heroes in Norfolk, Virginia, and was a photo model for Carson's work on the Alex Raymond book. You Don't Know Jack focuses on her and her relationship with the artist, represented as a floating glove holding an ink pen.
What happens when people of different backgrounds stop talking to each other, and conversation itself is controversial?

In 2017, shortly after the election of Donald Trump, noted Cartoonist and Bear-Poker Dave Sim teamed up with moderately-noted Painter and Instructor of Art Carson Grubaugh to produce a 48-page humor comic about all the ways people do, and don't, talk to each other.

Just in time for the End of the World As We Know It, we're proud to present the results to you —one of the most unique and striking comics of the season, You Don't Know Jack: Two-Fisted Comic Store Manager!
They have launched a Kickstarter crowdfunding appeal to publish the comic book, with this cover.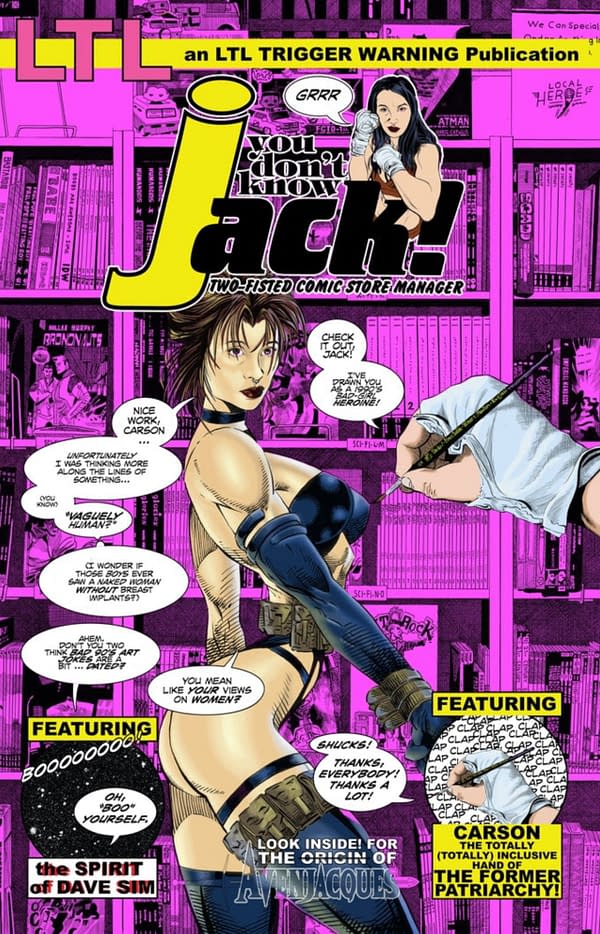 It's a take on a famous Avengylene/Glory cover by Rob Liefeld from a couple of decades ago, that was rather criticised at the time for its anatomy. You may note that Dave Sim/Carson have added a number of pouches to her frame but very little else has changed.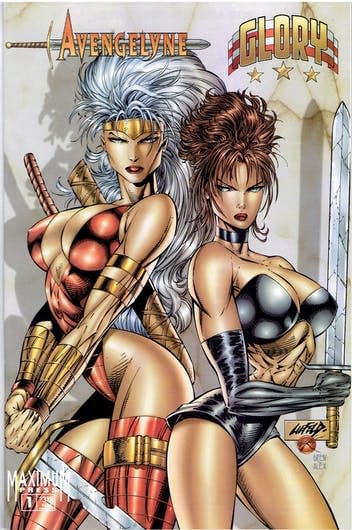 Expected in October, pledges will get a signed copy of the book from $15 up. Though if you go up to to $125 you'll also get a copy of the Strange Death of Alex Raymond V1. "Fundraiser Edition" – though with the proviso that may be all you will get of that story. Here's a little look ahead at You Don't Know Jack…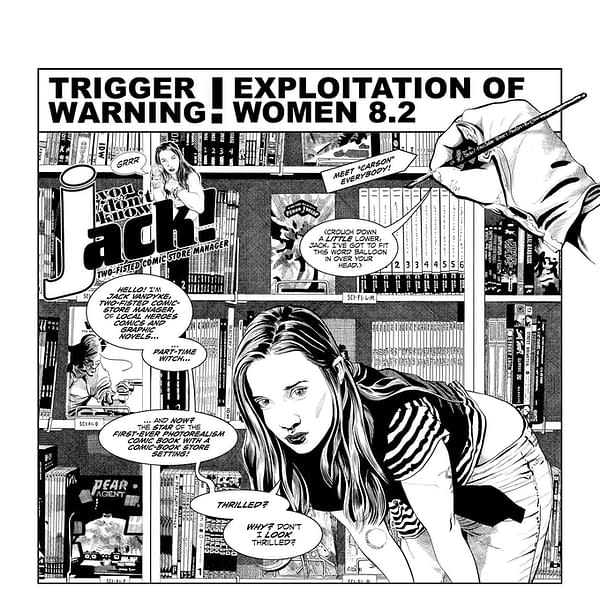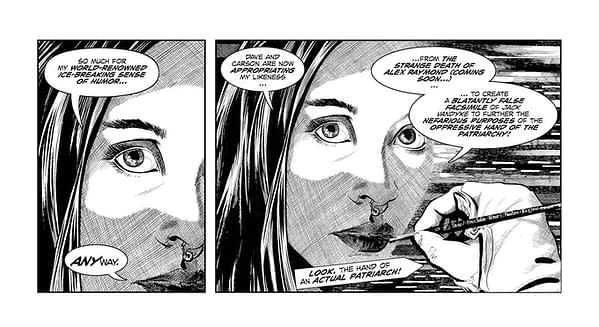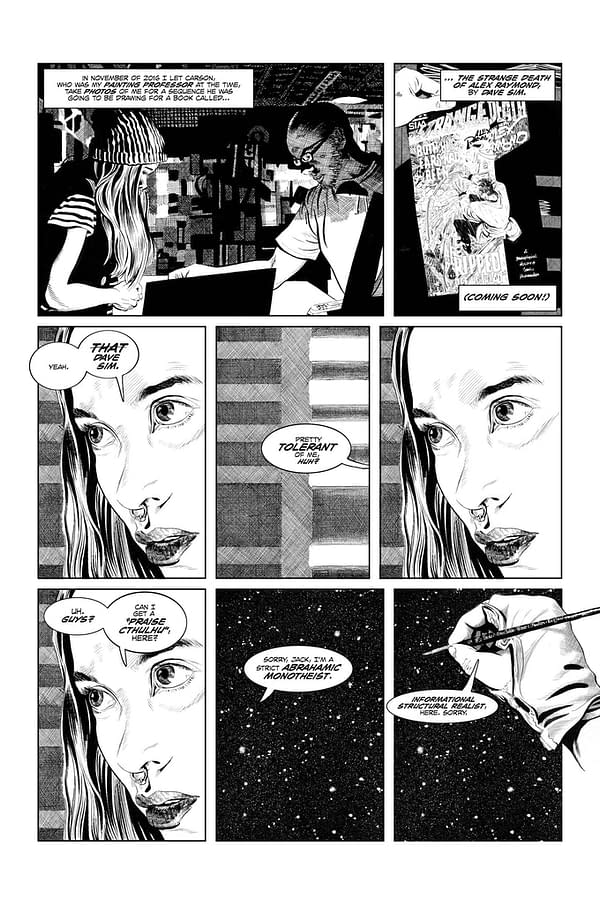 Enjoyed this article? Share it!