David Finch Answers Questions On His Comics Master Seminar – Dodges Them On DC Rebirth… On Saturday, March 12th, Comix Experience is running a one-day online course with David Finch, and hosted by Comix Experience founder Andy Schmidt. It runs 10am ET till 4pm, with an hour break.
Finch will present a lecture and demonstrations about his work, including his drawing techniques and will answer questions asked through the day. He'll also talk through the different software that modern commercial artists use. And, especially useful for today's market, about the artist's relationship with an audience and how to build it. I asked Finch what different artists might get out of the course.
Bleeding Cool: David, your comic book work is very refined in a certain direction – that which you let us see of it. Is this the demand of publishers and fans or is it the way you want to draw? Basically, if there no commercial demands and what your work should be, would we see a different David Finch?
DF: I've had the success that I've had because my work has had a broad appeal. I made my artistic choices based upon who I am, and what I wanted my work to be. If I had some touchy feely style that was just aching to get out, I'm a free man and you only get one go around. I'd do it.
Bleeding Cool: I ask because I wonder about the purpose of the day long Master Seminar course at Comic Experience you are running. Is the aim for people to become better artists for their own muse, learning skills to aid self expression, or is it with an aim to become – or become better commercial artists?
DF: The purpose of the seminar is to impart as much knowledge as I can about how and why I do what I do. With this seminar, I'm going to open it to questions right away. I think being able to directly ask for solutions to specific problems you're having is the real advantage to this format.
If this were music, learning and mastering scales can only serve to make you a better musician. Or if it were cooking, understanding how flavors work together can only make you a better cook. These are foundational skills that can only serve to make an artist better, regardless of their ultimate direction.
BC: Say I'm a struggling comic book artist who's work may not be quite ready to show to editors yet. Or maybe I'm getting difficulty getting their attention. What could your course do for my portfolio?
DF: I think the format of the seminar lends itself very nicely to these specific situations. Showing work to an editor can tell you what they like and don't like, but bringing up problems and seeing solutions real time is a big advantage. That was the huge advantage to working in studio with Marc Silvestri for me. He was able to not only point out what wasn't working, but quickly show me a way to fix it. That's so much more helpful than verbal critique.
BC: Or maybe I'm a complete no hoper, still on stick figures, could you help me suck a lot lot less so that my kids don't laugh at me when they ask me to draw them a pony?
DF: Look, to be great at math, you kind of have to have a head for it, but you don't have to be a genius to pick up the basic logic of it. Art isn't so different. Before you get into style and artistic "muse", you need to have a firm grasp of foundation. And that's something that you can understand even if you can only draw simple things. Being stuck on stick figures is more a result of no proper art training in schools than anything.
I have to be honest though. There are great books for basic foundational stuff out there. If you're at that level, I'd really suggest Andrew Loomis before you invest in this sort of class.
BC: Okay so maybe I'm a published comic book artist, middle of the road, I get some gigs because I'm fast and nice, but I'd like to melt people's eyeballs with my lines. What could you do for me?
DF: I can offer the benefit of targeted answers to specific problems that may be holding you back. The further along an artist is with their work, the more they can get from this kind of format. The more you know, the more you realize you don't know. Once you decide you've got all the answers, that's when you're finished growing.
BC: Okay… look since e have you here (and I've locked all the doors) as well as a long history on Cyberforce, Batman, Avengers and more, right now you're known for Wonder Woman, working with your wife, Meredith on the monthly title. I understand that as the book goes bi-weekly, you'll both be leaving the comic. Can I ask if your next plans are at DC, another comics publisher or something else entirely?
DF: I've got to leave these sort of questions for DC. I'm sure you understand!
BC: Sassen frassen rassen…
---
---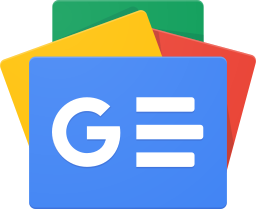 Stay up-to-date and support the site by following Bleeding Cool on Google News today!