Once upon a time, Brian Azzarello was to write the new Suicide Squad comic book as a sequel to Heroes In Crisis to deal with an imprisoned Wally West finding a new purpose – and possibly penance.
Then Batman: Damned #1 by Azzarello and Lee Bermejo happened. Years in the making, the first of the much-hyped DC Comics mature-reader superhero line dubbed Black Label, it was overshadowed by an overlit Batpenis than made the national news and late-night talkshows. Overnight, DC Comics became a more prudish place to publish. Some books were bowdlerised. Some were cancelled. The lucky ones like The Second Coming and Safe Sex SFSX managed to escape for other publishers.
And for whatever reason the Suicide Squad sequel to Heroes In Crisis didn't happen. Instead, today's Flash Forward took that role, with an intergalactic cosmic being busting West out of hail for a long journey across reality that looks set to see him sit down in a chair. Just not an electric chair.
Instead it was announced Azzarello would be working on a new Birds Of Prey series with the legendary artist Emanuela Lupacchino, for publication in a month's time.
Except now that's not happening either. Instead the Birds Of Prey series is having its orders cancelled. The comic recut and represented. And transfomed into a Black Label book and timed to be published alongside the movie Birds of Prey and the Fantabulous Emancipation of One Harley Quinn in February – and so getting a new cover more in keeping with the look of the movie by Ivan Reis and Joe Prado.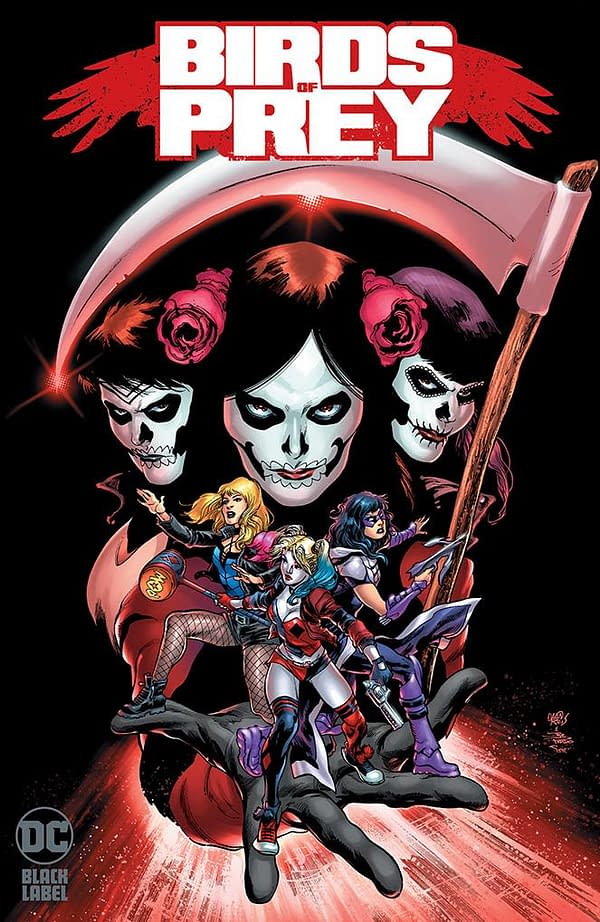 These were the original solicitations: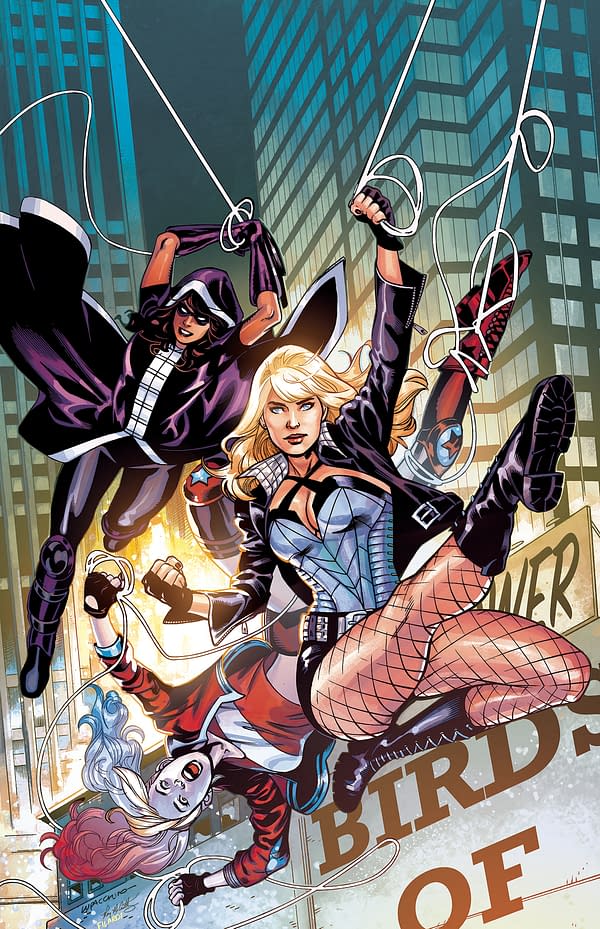 BIRDS OF PREY #1
(W) Brian Azzarello (A/CA) Emanuela Lupacchino, Ray McCarthy
Black Canary's life has spiraled out of control: her personal life is going through the ringer and her band is in crisis when an old flame resurfaces only to flicker out and set her on an all-new mission against an all-new opponent. The only thing she can be grateful for is the fact that she's not alone, as Huntress finds herself on a collision course with Black Canary's quarry at Detective Montoya's urging. Meanwhile, Harley Quinn has resurfaced outside of Gotham City and out of the Suicide Squad, with a new lease on life that is sure to make everyone else's life more complicated. And that's only the first five pages.
Needless to say, the Birds are back in town! With more pressure and higher stakes than they have ever faced before, brought to you by hard-boiled superstar writer Brian Azzarello and the bombshell art team of Emanuela Lupacchino and Ray McCarthy.In Shops: Oct 30, 2019
Final Orders Due: Oct 07, 2019 SRP: $3.99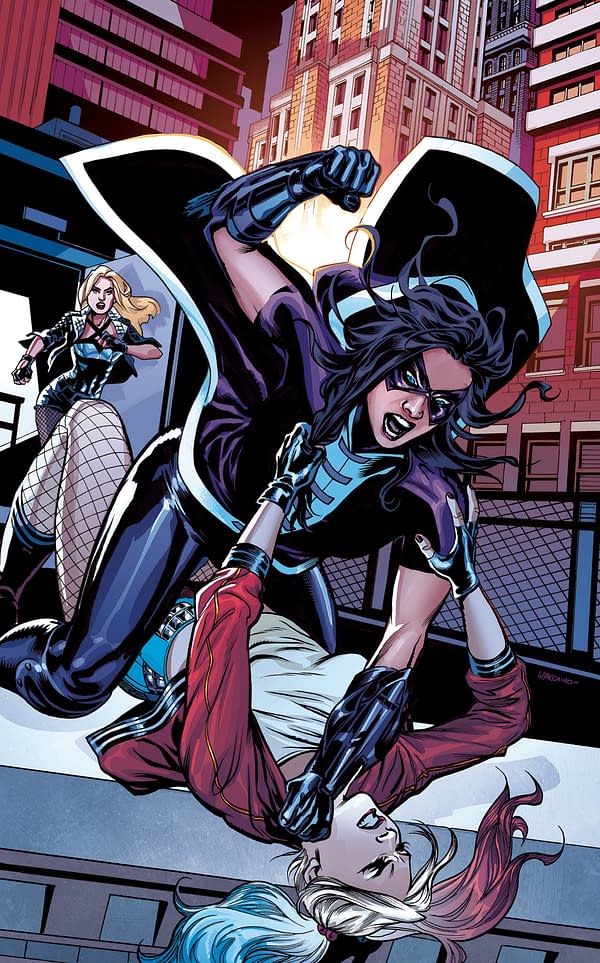 BIRDS OF PREY #2
(W) Brian Azzarello (A/CA) Emanuela Lupacchino, Ray McCarthy
It's a fight no one will soon forget as Harley Quinn crosses paths with the Huntress on the prowl! Meanwhile, grief over the death of a former partner won't stop the Black Canary as she takes measures to square off against the cruelest crime lords south of the border: Las Esposas de la Muerte.In Shops: Nov 27, 2019
SRP: $3.99
Enjoyed this article? Share it!