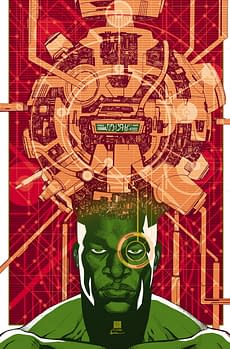 We told you that DC Comics would be having a mini-relaunch in June. Relaunches, new titles, all to follow the April/May Convergence event.
Well, DC Comics solicitations being released today do seem to confirm that, so far announcing the cancellation of Green Lantern Corps, Star Spangled War Stories, Infinity Man And The Forever People, Secret Origins, Red Lanterns and Swamp Thing as well as the expected conclusion of Futures End and World's End.
UPDATE: And Aquaman And The Others, Klarion and Trinity Of Sin
UPDATE x2: And Batwoman, World's Finest, Arkham Manor.
The yes, the end of Batman Eternal too is also expected, though the latter is expected to be part of the mini-relaunch. Ad the end of Injustice: Gods Among Us Year Three.
More to come?
Enjoyed this article? Share it!