DC Comics Fired Kevin Maguire – Justice League 3000 Reworked From Scratch (UPDATE) We first heard talk about the project from a senior DC Comics source a while ago. Reinventing the Legion Of Superheroes in the model and manner of the Justice League Of America.
Then we found out that it would be by the team who gave me the Justice League, Keith Giffen, JM DeMatteis and Kevin Maguire, the first ongoing DC comic I bought, and the series that introduced me to the scope of the DC Universe. It was a very funny sitcom take on the League, it was Buffy before Buffy and I loved it.
I was rather looking forward to Justice League 3000.
Then Kevin Maguire tweeted;
I think I was just fired

— Kevin Maguire (@maguirekevin) August 8, 2013
Anyone have any comics they need drawn?

— Kevin Maguire (@maguirekevin) August 8, 2013
I understand that DC Comics has decided to completely rework Justice League 3000 #1 from the solicited version. Whether that's with or without the current creative team I don't know, and from his tweets it seems neither does Kevin. This is not the first time this has happened at DC of late, Jim Zubkavich suffered similar on Birds Of Prey.
As for Kevin? It looks like he'd already received a number of offers…
Justice League 3000 is meant to be published on October the 4th. Odds aren't good.
UPDATE: Kevin Maguire has posted on Facebook;
Well, first off, thanks everyone for your warm regards. After a few confusing hours, I kind of know where things stand and why. Though I'm still a bit perplexed as to how it got to this point. As for work, I've been offered some fun interesting stuff, many of which came from DC,who were very eager to keep me working there, so I'll be fine on that score, but it would have been great to do another Justice League with Giffen and DeMatteis. Oh,well…onward and upward…
---
---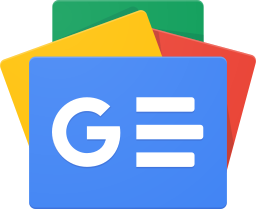 Stay up-to-date and support the site by following Bleeding Cool on Google News today!