DC Comics Moves To Artist-Focused "Marvel Method" That Marvel Doesn't Use Anymore
Bleeding Cool has been informed by multiple sources of a major new editorial move by DC Comics.
The standard expected working arrangements for writers and artists for over seventy-five years at the publisher is that the writer creates fully-scripted stories for the artists. Well, from 2018, writers will be instructed to work the so-called "Marvel Method". Providing plots to be then turned into comics by the artist, before being scripted by the writer.
It moves the narrative responsibility for structure and storytelling from the writer to the artist, and is part of a greater emphasis on the artist over the writer at DC Comics, that was prominent with the launches of the DC New Age Of Heroes titles (you know, the ones that are all a bit late now.) This will be the standard going forward with the monthly ongoing titles unless, I am told, if the artists specifically request a script to work from. Or, I guess, that's how the artist and writer decide that's how they both want to work together. Should make for some fun conversations.
The comic industry has moved from an artist-focused industry to a writer-focused one in recent years. It has been noted that DC Comics appears to be trying to move this back again, with artists, but this would be a sea change.
DC Comics has seen a rise in writer/artists in recent years, including Francis Manapul, David Finch, Tony S Daniel, Bryan Hitch, Sean Murphy, Patrick Gleason, Francesco Francavilla, Phil Jimenez and more. Though at London Super Comic Con this summer, the DC Comics artists on their panel expressed a lack of desire to do so, Terry Dodson said only if it were creator-owned and Tyler Kirkham told us that he had pitched a Superman graphic novel to DC that he would write and draw, but would only commit to it if he could have no fixed deadline to finish. Writing and drawing comics, Kirkham wondered how people had the time to do both.
But it will underline the importance of the artist in DC Comics titles, in their attempt to move the needle.
As for Marvel? Well the "Marvel Method" popularised by Stan Lee is hardly used these days,
"Marvel method" or using a "plot script" sees the artist works from a story synopsis from the writer (or plotter), rather than a full script. The artist creates page-by-page plot details on his or her own, after which the work is returned to the writer for the insertion of dialogue. Due to its widespread use at Marvel Comics beginning in the 1960s, primarily under writer-editor Stan Lee and artists Jack Kirby and Steve Ditko, this approach became commonly known as the "Marvel method" or "Marvel house style". Although it was debated than Jack Kirby and Steve Ditko did a lot more of the plot than this might suggest.
This became more widespread as Marvel titles grew and Stan Lee was meant to be writing them all. Some typed, some with more details, some with less, some delivered over the phone.
Advantages of the "Marvel Method" over the full script method that have been cited by creators and industry professionals include that the artist is more visually-minded and thus often has a better notion of how a scene should play out, it gives the artist more freedom, and it lightens the burden on the writer. Cited disadvantages include that not all talented artists are talented writers, and some struggle over aspects such as plot ideas and pacing, it takes advantage of artists, who are typically paid for art alone even though they are essentially working as co-writers, and the artist's development of a story may clash with the writer's style.
In 2018 we'll get to see who is "Marvel Method" – and they have until convention season to come up with a better name for it – and who is not. It's hard to see how last week's Mister Miracle could have been created without a tight script…
---
---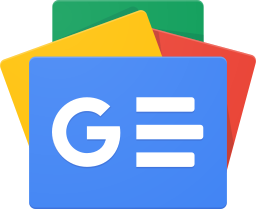 Stay up-to-date and support the site by following Bleeding Cool on Google News today!