Posted in: Comics | Tagged:
---
DC Comics Omnibuses and Absolutes for 2020
It's time for some 2020 visions…
Over at DC Comics, it appears that DC Comics is skipping a Rick Veitch Swamp Thing Omnibus that would end rather awkwardly and jumping to horror writer Nancy A Collins' run on the comic.
Swamp Thing by Nancy A. Collins Omnibus

The two-year run on Swamp Thing by critically acclaimed Southern Gothic horror novelist Nancy A. Collins is collected for the first time ever.

In these Swamp Thing tales written by critically acclaimed Southern Gothic horror novelist Nancy Collins, a mad priest called Father Tocsin has come to Houma to test his followers with a fatal poison. But when Tocsin indoctrinates one of his friends, Swamp Thing must stop the killings before they spread too far. Then, it's a grassroots political campaign as Swamp Thing finds himself a surprise candidate for governor of Louisiana. And Swamp Thing must get help to save Abigail Arcane and their young daughter, Tefé, from the murderous dream-pirates of Dark Conrad. Who's he gonna call? John Constantine! And Anton Arcane returns from the darkest pits of hell to seek revenge on Swamp Thing and all those he holds dear!
This title collects Swamp Thing #110-139 and Swamp Thing Annual #6 and #7, not reprinted since their original publication in the early 1990s.

14 January 2020 896 pages
While Batman's various black-and-white comics get pulled together
Batman: Black & White Omnibus
by Jim Lee, Lee Bermejo, Sean Murphy, others

Get a healthy dose of noir-flavored stories featuring the Dark Knight in the Batman: Black & White Omnibus!

Presented in stark black-and-white tones that all too easily represent Batman's worldview comes this collection of the Dark Knight Detective's hard-boiled adventures. With stories and art by a stellar line up of comic industry creators including Neil Gaiman (The Sandman), Frank Miller (The Dark Knight Returns, Ronin), Jim Lee (Wildcats, Batman) and others, it's not surprising that this collection was awarded the comic industry's prestigious Eisner Award for excellence.

Collects Batman: Black and White #1-4, Batman: Black and White Vol. 2, Batman: Gotham Knights #17-49 and Batman: Black and White (2013) #1-6, with bonus cover art. 28 January 2020
Over at Vertigo, the Death stories get blown up and slipcased into Absolute format, with an introduction from Mrs Neil Gaiman – or is that the wife of Mr Amanda Palmer? Not sure how it works these days…
Absolute Death
by Neil Gaiman, Chris Bachalo

From the pages of Newbery Medal winner Neil Gaiman's THE SANDMAN comes the young, pale, perky, fan-favorite character Death in a new Absolute Edition collecting her solo adventures! Featuring the miniseries DEATH: THE HIGH COST OF LIVING #1-3 in which Death befriends a teenager and helps a 250-year old homeless woman find her missing heart.

THE ABSOLUTE DEATH collects the miniseries DEATH: THE HIGH COST OF LIVING and DEATH: THE TIME OF YOUR LIFE together with "The Sound of Her Wings" and "Façade" from THE SANDMAN #8 and #20, the P. Craig Russell-illustrated "Death and Venice" from THE SANDMAN: ENDLESS NIGHTS, and the never-before reprinted stories "A Winter's Tale" and "The Wheel." This deluxe volume also features an introduction by The Dresden Dolls' Amanda Palmer as well as extensive galleries of Death portraits and retail products, sketches by artist Chris Bachalo, and the complete original script by Gaiman for THE SANDMAN #8.

07 January 2020
And it seems the previous Flash Geoff Johns Omnibuses were just not big enough and we#re getting a repagination…
The Flash by Geoff Johns Omnibus Vol. 1
by Geoff Johns, Scott Kollins

The first in a series of hardcover volumes that collect all of the best-selling issues of The Flash written by comics and film creator Geoff Johns.

The critically acclaimed adventures of Wally West, the Fastest Man Alive, written by Geoff Johns.

Wally West finds himself without his super-speed in a darker, mirror version of Keystone City. Can a powerless Flash defeat Captain Cold and Mirror Master to save the city he loves? Plus, the Flash is shocked to learn that a strange cult is killing all the people he has ever rescued. Featuring art by fan-favorites Ethan Van Sciver, Scott Kolins and more!

Collects The Flash #164-191, The Flash: Iron Heights #1, The Flash: Our Worlds at War #1, The Flash Secret Files and Origins #3 and DC First: Flash and Superman #1. 24 December 2019 848 pages
Okay, that's almost 2020…
---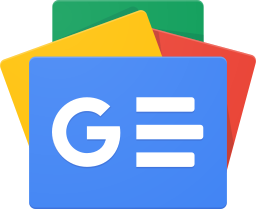 Stay up-to-date and support the site by following Bleeding Cool on Google News today!