DC Comics To Launch Online Version of The Daily Planet Next Week?
From next week, DC Comics is planning to launch dailyplanet.com as a real life version of the Daily Planet covering the events of DC Comics.
---
The Daily Planet is the fictional newspaper that Clark Kent, Lois Lane, Perry White, Cat Grant and Jimmy Olsen work for in Superman, first mentioned in Action Comics #23 in 1940 with an enormous globe on top of the building. Its look was inspired by the Old Toronto Star Building where Superman's co-creator, Joe Shuster, was a newsboy when the Toronto Star was still called the Daily Star.
And now the Daily Planet is going digital. From next week, DC Comics is planning to launch dailyplanet.com which currently redirects to https://www.dc.com/blog/2017/12/19/the-daily-planet which features a Daily Planet mock-up to promote Doomsday Clock, featuring a then-near-future of DC Comics that never came to pass. But as of next week, we are to expect something different.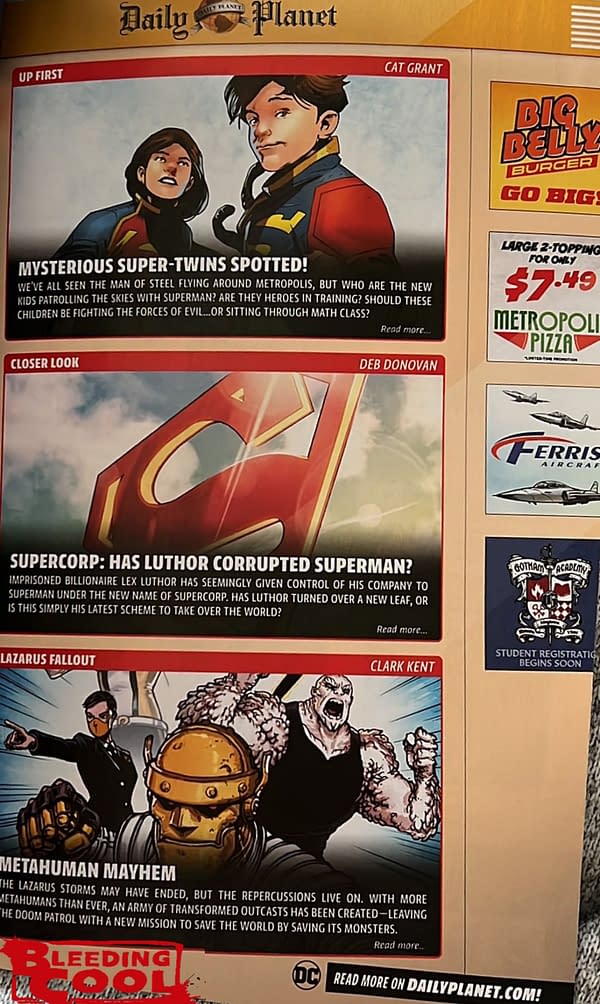 With mock ads for Gotham Academy, Ferris Aircraft, Metropolis Pizza and Big Belly Burger, this promo piece lists events happening in current DC Comics titles as newsworthy events. With Clark Kent reporting on the Unstoppable Doom Patrol, Cat Grant on Clark Kent's adopted Super-Twins from Action Comics, and Deb Donovan on Supercopr from the Superman series.
Might this be a place for DC Comics to promote upcoming comics as if they were events playing out in the DC Universe? There has been an independent version of the Daily Planet at DailyPlanetDC.com that reprints DC Comics press releases as well as other real-life news stories from other publications. Perhaps DC Comics would like to have a little more control over something like this? I am sure we will discover more next week…
Currently, Lois Lane is acting Editor-In-Chief of the Daily Planet. Might she have something to say about such an egregious conflict of interest regarding such reporting? Probably not, she still allows Clark Kent to write about Superman. And kept doing so herself before now, as well.
---
---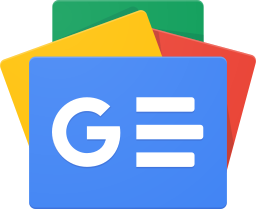 Stay up-to-date and support the site by following Bleeding Cool on Google News today!