DC Comics To Publish Grant Morrison's Absolute Multiversity
DC Comics is collecting the Multiversity series, written by Grant Morrison and drawn by Jim Lee, Scott Williams, Chris Sprouse, Karl Story, Ben Oliver, Frank Quitely, Cameron Stewart, Doug Mahnke, Christian Alamy, Ivan Reis, and Joe Prado et al, in its oversized hardcover slipcase Absolute format innovated by Scott Dunbier over two decades ago. Absolute Multiversity will be published on the 19th of July 2022, jammed with extras, it seems.
Now in DC's deluxe, oversized Absolute format! Visionary writer Grant Morrison takes readers on a wild ride across the DC Multiverse as familiar yet strangely different DC heroes battle a menace that spans the entirety of the Multiverse—and beyond! The biggest adventure in DC's history returns, now in DC's Absolute format! Join visionary writer Grant Morrison, comics' most talented artists, and a cast of unforgettable heroes from 52 alternative Earths of the DC Multiverse! Prepare to meet the Vampire League of Earth-43, the Justice Riders of Earth-18, Superdemon, Doc Fate, the super-sons of Superman and Batman, the rampaging Retaliators of Earth-8, the Atomic Knights of Justice, Dino-Cop, Sister Miracle, Lady Quark and the latest, greatest Super Hero of Earth-Prime: YOU! THE MULTIVERSITY is more than a multipart comic book series. It's a cosmos spanning, soul-shaking experience that puts YOU on the frontline in the battle for all creation against the demonic destroyers known as the Gentry! Featuring artwork by Ivan Reis (Justice League), Frank Quitely (All-Star Superman), Jim Lee (Batman), and many others, The Multiversity tells an epic tale that span 52 Earths. This volume collects The Multiversity #1 and 2, The Multiversity Guidebook #1 and Multiversity issues The Society of Super-Heroes #1, The Just #1, Pax Americana #1, Thunderworld Adventures #1, Mastermen #1, and Ultra Comics #1.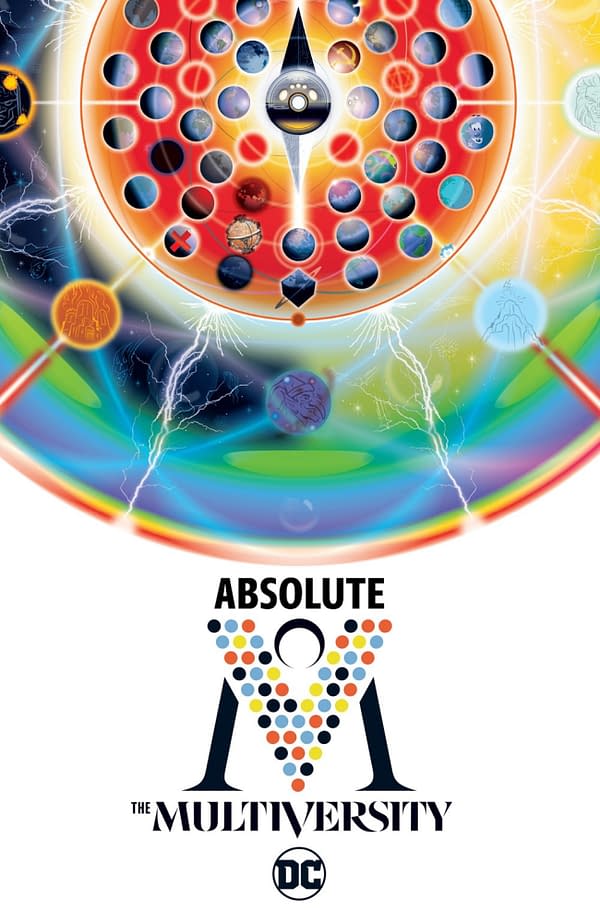 The Multiversity was a two-issue limited series combined with seven interrelated one-shots set in the DC Multiverse in The New 52, a collection of universes seen in publications by DC Comics. The one-shots in the series were written by Grant Morrison, each with a different artist. The Multiversity began in August 2014 and ran until April 2015. It's not up there yet but at some point it should be listed on Amazon here.