DC and Marvel Comics Go All In on Stanley 'Artgerm' Lau in 2020
Stanley 'Artgerm' Lau is an artist who has changed the Big Two publishing practices every month. A very popular 'good girl' artist in paints, teh demand for his work has seen Marvel and DC Comics create chase variant opportunities for his fans, with Marvel taking it to the upper 1:500 limit on occasion, and the popularity of his work for comic book covers has opened the door to other painters, saw DC Comics run variant covers for every one of their DC universe titles from the beginning of DC Rebirth, and it was all inspired by him.
This year, DC Comics published the DC Poster Portfolio: Stanley "Artgerm" Lau. But it seems that was not enough. And in 2020, they are doing another.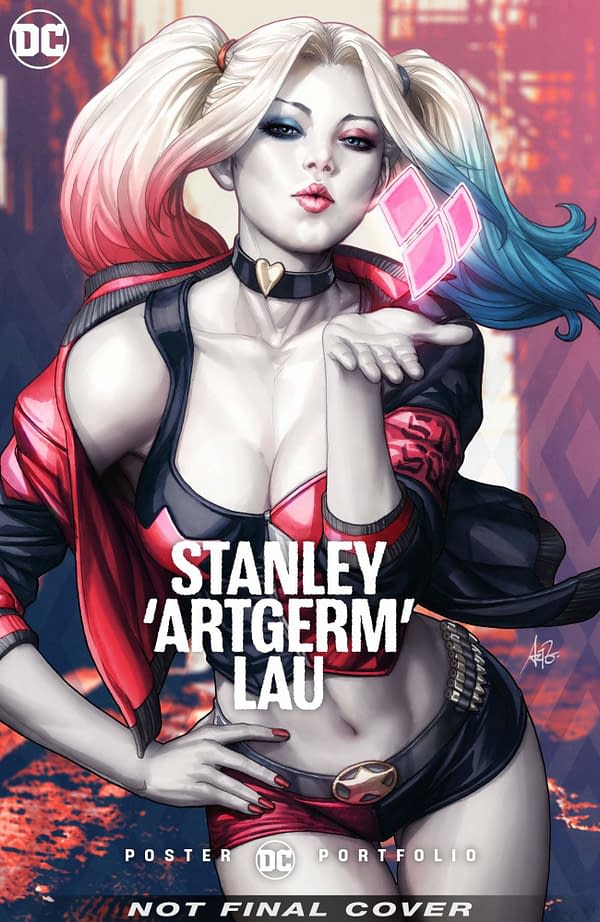 DC Poster Portfolio: Stanley "Artgerm" Lau Vol. 2 June 9, 2020, 48 pages

The follow-up to last year's popular poster collection, DC Poster Portfolio: Stanley "Artgerm" Lau showcases a wider selection of art by one of the most revered artists of our time.

DC Comics presents the artwork of illustrator Stanley "Artgerm" Lau, featuring 20 of his most stunning pieces starring some of the greatest superheroes and super-villains in comics history. Featuring favorites from Wonder Woman to Supergirl and Harley Quinn, the art collected in this poster book showcase is perfect for framing and display.
Clearly DC Comics are onto a thing. Which means Marvel Comics want to be onto a thing as well. And so three weeks after DC's second volume, Marvel Comics will be publishing their first Stanley "Artgerm" Lau volume. But for more money, few pages – but a little bit bigger in size – and in hardcover too.
Marvel Portfolio: Artgerm Hardcover – June 30, 2020, 12 pages.

Incredible artist Stanley "Artgerm" Lau has made a name for himself at Marvel Comics with a series of striking and instantly recognizable variant covers! His work has graced titles including ASTONISHING X-MEN, BLACK PANTHER, CAPTAIN MARVEL, MIGHTY THOR, SPIDER-GWEN, ABSOLUTE CARNAGE and more. Now Marvel proudly presents twelve gorgeous, full-color reproductions of some of his most iconic works from the House of Ideas – all in a stunning hardcover case.
You pays your money, you takes your choice…