Posted in: Comics | Tagged: Comics, dc, dc comics, dc new age of heroes
---
DC's New Age of Heroes Continues to Churn Through the Artists Who Were Meant to be First
The DC New Age of Heroes line was launched with an emphasis on the artist. Promoted first, credited first, above the writer, even when one of those writers was DC co-publisher Dan DiDio, the comics were created 'Marvel method' of plot-art-script that Marvel has all abandoned, and it was part of the whole Moving the Needle attempt from DC Comics to refocus away from the writer-first mentality that had been brought up. The books were all launched, then delayed and relaunched, some delayed even further. One might have hoped that would give the artists a head start. But it's not looking that way. The Immortal Men has its third penciller team in three months, Jim Lee followed by Ryan Benjamin and now Ryan joined by Richard Friend.
With its sixth issue Damage is on its fourth artist team, initially Tony Daniel and Danny Miki, then Cary Nord, then Clayton Henry and now Diogenes Neves and Trevor Scott.
Ryan Sook, initially promoted as solo artist on The Unexpected is now co-artist with Cary Nord with the first issue, who seems to be rescuing the DC New Age of Heroes titles one at a time.
The one sales success story so far, The Terrifics dropped Ivan Reis and Joe Prado for Evan Doc Shaner. Silencer dropped John Romita and Sandra Hope for Viktor Bogdanovic.
And now Sideways #5 has dropped Kenneth Rocafort for Robert Gill. Kenneth managed a record four issues.
There are competing draws of course, Jim Lee doing Action Comics, Ivan Reis and Joe Prado and Ryan Sook grabbed for Man of Steel, John Romita for his creator-owned Kick-Ass, Tony Daniel for Batman.
But given that these comics were designed to be creator-participant, each issue rewarding the original artist, whether they draw it or not — is there less of a motivation to draw the comics in question, if you're still going to be paid something anyway?
That's speculation, of course. But it does seem apt that a line that was published and promoted on the power of the artists seems to be really bad at keeping them. When announced, John Romita said that he was looking forward to telling writers to "shut up" and let him do his work. Does Viktor Bogdanovic have the same leeway as he wasn't a creator of the series?
---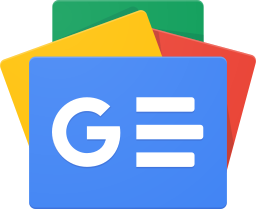 Stay up-to-date and support the site by following Bleeding Cool on Google News today!