Three X-books out last week: Deadpool #3, Marauders #8, and Wolverine #1. One of them, Wolverine, was double-sized and double-priced, fitting considering Wolverine is double-dicked. Luckily, this recap column is free. Let's find out what happened in last week's X-books…
---
Sworn to sell comics for Marvel executives who feared and hated the fact that Fox owned their movie rights, The Uncanny X-Men suffered great indignities, but thanks to a corporate merger and a line-wide relaunch, the X-Men can finally get back to doing what they do best: being objectively the best franchise in all of comics.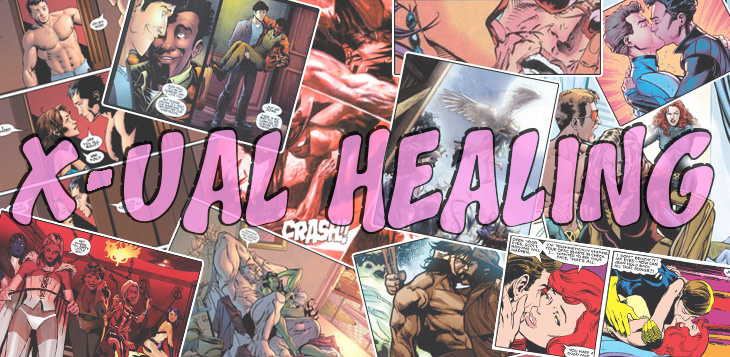 ---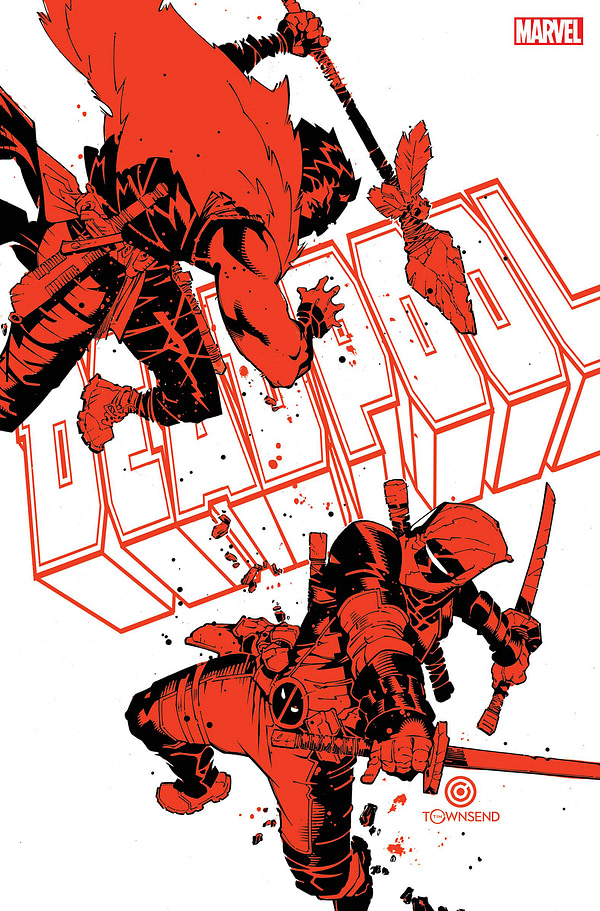 DEADPOOL #3
NOV190888
(W) Kelly Thompson (A) Wayne Faucher, John Livesay, Al Vey, Jaime Mendoza, Victor Olazaba (CA) Tim Townsend (A/CA) Chris Bachalo
KRAVEN COMES FOR THE KING, AND HE NEVER MISSES!
• After hunting the monsters of Staten Island, Kraven realizes the most dangerous game is Deadpool!
• With a target on his back and his subjects dropping like flies, what's a king to do?
• They say it's good to be the king, but it looks like Deadpool may be ROYALLY hosed.
Parental Advisory
In Shops: Feb 19, 2020
SRP: $3.99
What happened in Deadpool #3?
Last issue, Deadpool was about to be beaten by Kraven the Hunter when he was shot by a bullet from a special gun by Elsa Bloodstone, causing him to disappear. Now, Bloodstone comforts the denizens of Monster Island, who are understandably skeptical. However, after a few seconds, Deadpool reappears. The bullet only teleported Deadpool away momentarily and then brought him back. Kraven attacks again, and while Deadpool and the monsters settle on a plan, Deadpool sends Elsa Bloodstone away, which seems like not a great move considering she just saved his life. To figure out a strategy, Deadpool consults his Monsters of the Marvel Universe trading card game, which he carries in one of his pouches, to see what abilities he has on his team.
As it turns out, the monster Kohlaab happens to have a portal inside of him that can allow everyone to escape. And if you guessed that portal opens at basically his butthole, you guessed correctly. Deadpool shoves all the monsters up Kohlaab's butt and then faces off against Kraven alone. The battle goes on for a while, with Deadpool impaling Kraven with his sword while Kraven impales Deadpool with his spear. After that, it turns to a snowball fight. The issue ends with the battle in-progress. What?
Was it any good?
It's not that the comic was necessarily bad, but it ended really abruptly without really progressing the story any further than last issue. There were lots of what Deadpool fans consider witty banter, which was good enough for what it was, but since the issue ended with Deadpool facing off against Kraven, which is what was happening last issue, the whole thing feels like kind of a waste. What was the point here? Did the creative team forget what they wanted to do and had to kill time as a delaying tactic?I get that decompression is the way of modern comics, but this was too far even by those standards. Comics should ideally contain a full story if you're going to pay a minimum of four bucks for one, but even if they're serialized, it should at least contain a satisfying chunk of story that moves the story along. This issue did not do that by any measure. It was weird.
---
Next up: Marauders. Check back soon…
Read more X-ual Healing here: