Two Death Threats Made Yesterday At London Film And Comic Con – Against Garth Ennis And Dan Fogler
Yesterday at the London Film and Comic Con, we were made aware of two incidents of concern.
One, came up to my own booth at the show. My two young girls were manning my table while I was away doing my usual networking, next door to Joe Glass, fellow Bleeding Cool-writer, selling his comic The Pride. A young white man in his 20s, white, overweight, 5'9", clean-shaven, wearing a flat cap, came up to the booth looking for me. In my absence he began talking to Joe, first complaining about what he saw as "Tumblr art", then asking if he knew comic creator Garth Ennis, who was not at the show, before declaring that Ennis was an "arsehole".
He then confessed to a rather shocked Joe that he had recently sent Ennis a letterbomb. However, he had provided the wrong postage so it was returned to him, and he opened it without realising it was his own package, so that it blew up in his face — which is why he was now wearing the flat cap. After telling his shocking story, he wandered off, leaving a shellshocked Glass to tell me what I had missed on my return. Security was informed, Joe and I were quizzed in detail about the man. The word went out to try and find him, but he didn't show his face at the show again that day.
His story could, of course, have been absolute nonsense — and it begs belief that anyone sending a letter bomb would put their return address on the package — but naturally we've had to inform Garth Ennis. If anyone knows any more about this individual, or his story rings a bell, please, please get in touch. Another incident involved the comic book creator, comedian, and actor Dan Fogler, who we mentioned made an impromptu appearance at the Heavy Metal Magazine stand at the show yesterday. As a result of his prominence in the new Fantastic Beasts And Where To Find Them franchise, he proceeded to sign and sketch comics and prints for around six hours at the booth, with a very long line of fans.
Security were made aware of one worrying individual in line who, when questioned, stated that he was going to kill Fogler, as the man believed him to be the bad wizard Grindelwald from the Harry Potter universe who had disguised himself as "Jacob", Dan's character from Fantastic Beasts, using a "polyjuice potion". Tony Lee, manager of the Comic Zone area at the show, managed to persuade him that Fogler was just an actor, that the character of Joe was from the early twentieth century and so couldn't be here that day. That no, he couldn't have used a "Time Turner" as they normally go the past and that of course Jacob had no magical powers to speak of. And that the actor, Dan may just be the grandson of Jacob, explaining why he looks so much like him. The person in question decided instead that he would go and find Benedict Cumberbatch instead, left the queue and was then taken aside by security guards to be dealt with away from the crowd.
I am told there were a few other similar incidents over the weekend and while some may dismiss this as the activity of harmless, misguided cranks, these days no one can take that chance.
This all comes after the incident at Phoenix Comicon, when a man was arrested after smuggling firearms into the show with that aim of killing actor Jason David Frank, comic book conventions and similar events have been on high alert. Metal detectors are more commonplace, larger lines congregate around tighter security checks and suspected threats are dealt with far more harshly.
---
---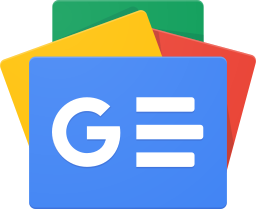 Stay up-to-date and support the site by following Bleeding Cool on Google News today!