Dept. H #24 Review: A Deep and Character-Focused Finale
[rwp-review-recap id="0"]
The series concludes with a look back at how Mia first joined Dept. H. In the present, she escapes the deep and makes it to an island. Here, we receive a look back to Mia's childhood and the different approaches each of her parents took to helping others and the world as a whole.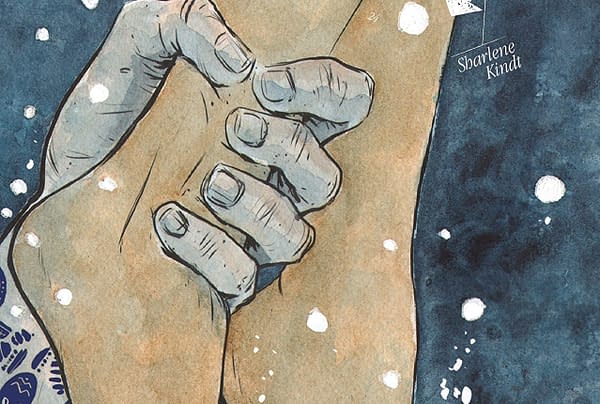 Matt Kindt close this series with a somber character study of Mia and her complicated relationship with her dad. It's remarkably understated but still is relevant to the story of Dept. H.
Mia's story is a complex one, and everything she learned from her life and her parents impact the decisions she makes in the present.
What's also impressive is how open-ended and unclear the ending intentionally is. Mia's actions at the end are heavily implied, but they're not outright stated or revealed. Whether or not she doles out the cure isn't for the reader to know one way or the other. It's up to your interpretation of Mia's character, and that is a clever tactic not often used in comic books.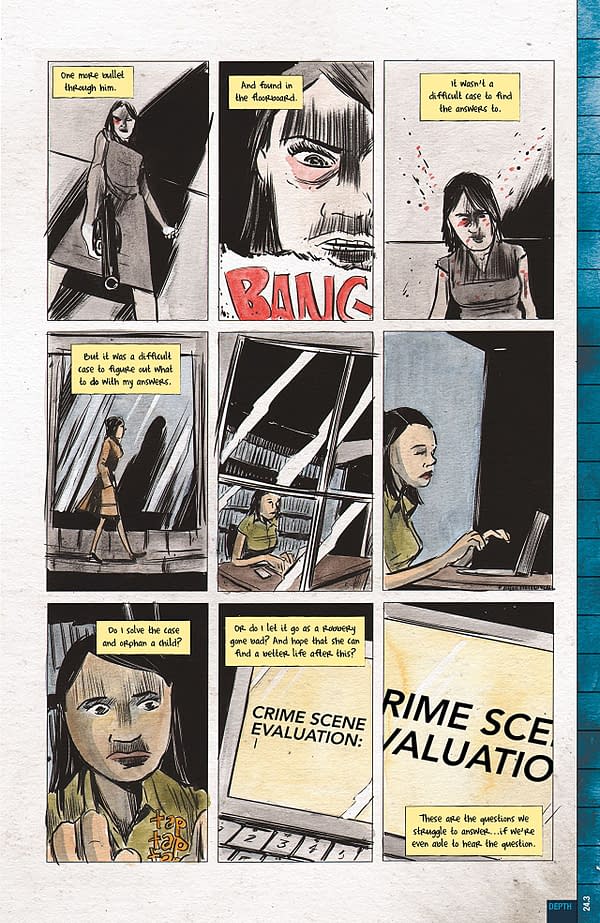 Kindt's artwork is beautifully ethereal. The detailing is strong, but it's not overdone. The composition is conducive to emotional expression and character connection as opposed to filling out a panel with scenery. That's not to say that the scenery is ignored; there are plenty of gorgeous frames of the island and the sea throughout. Sharlene Kindt's colorwork is light and faded, which coincides with the fading-out world. The visuals of this book are gorgeous and cohesive.
The ending of Matt Kindt's Dept. H is an atmospheric, emotional, and thoughtful conclusion to the long-lived series. The lead character is compelling, her ponderances and motivations are interesting, and the art of Matt and Sharlene Kindt is near-perfect for the story being told. This one is highly recommended. Check it out.
[rwp-review-ratings id="0"]
[rwp-review-form id="0"]