Details For Margaret Stohl's Black Widow And Eoin Colfer's Iron Man Novels
We have more details for Eoin Colfer's Iron Man novel for next year,
Tony Stark is known throughout the world as many things: Billionaire. Inventor. Avenger. But mainly for being the Invincible Iron Man.

Lately, Tony has had some time to reflect on how he got to where he is. He thinks about his father, Howard Stark, who always reminded Tony that real power is in strength. Tony thinks about the weapons he has created and the destruction that has come from them. And he contemplates his position in the world of Super Heroes. Has he caused more harm than good?

Tony decides to atone for all the damage his stolen weapons have caused. As Iron Man, he flies covert missions all over the world to eliminate all destructive Stark weaponry. After successfully terminating a weapons' bazaar in North Africa, his next stop is Ireland for an environmental conference. But things get complicated . . . quickly . . . and a strange anomaly appears on Tony's radar originating from a small island off the coast of Ireland. After being advised not to investigate by Friday, his A.I., and armed with just a low-end 3D model version of his Iron Man suit, hot-headed Tony decides to swing by anyway, and that's when the adventure REALLY begins . . .
Out on November 1st for $16.99.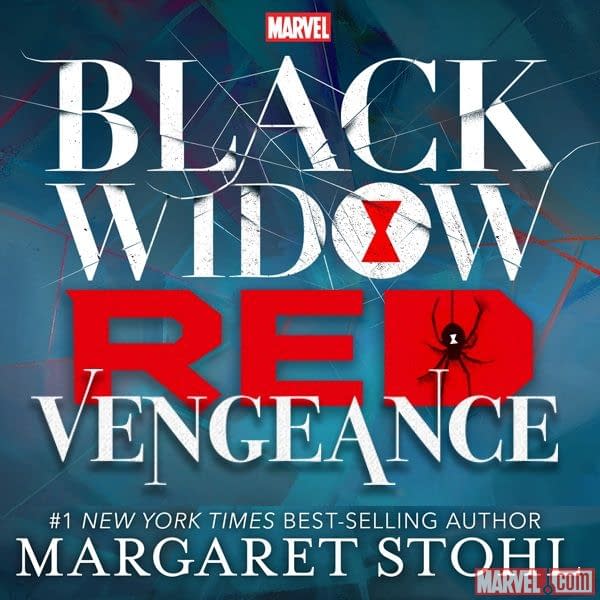 And the sequel to Black Widow Forever Red, Margaret Stohl's Black Widow Red Vengeance.
The Avengers' iconic master spy is back, and she's seeing red.

Natasha Romanov and Ava Orlova-the Black and Red Widows, respectively-need a break. Maybe even a vacation. But when Rasputin, the Russian crime lord who orchestrated the murder of the Widows' close companion, leads a violent attack against the small South American village where they're staying, Ava and Natasha realize there's no rest for the wicked.

After a narrow escape from the Amazon, the Widows return to New York City to regroup. There, they reunite with a grieving Dante, who believes he has uncovered a conspiracy plaguing the city's homeless population-a new street drug known as Faith that induces an uncontrollable superhuman state. When Natasha and Ava realize there could be a connection between the street drug and Rasputin's army of believers, they resolve to bring Rasputin down. At any cost.

BLACK WIDOW: RED VENGEANCE takes readers inside the minds of Marvel's most cunning and dangerous spies, penned by #1 New York Times best-selling author Margaret Stohl. As the two Widows delve deeper into their powers, Stohl reveals more than ever before about the infamous assassin and her young trainee in this spectacular, action-packed sequel.
Out on October 11th for $17.99.