Diamond Comic Stores to Get MAD Magazine #13 and #14 on Same Day
DC Comics has informed those still ordering their titles through Diamond Comic Distributors that they will be receiving copies of both MAD Magazine #13 and #14 for sale on the same day, July 1st 2020.
In a move that could only have come from America's #1 stupid magazine, MAD Magazine #13 and 14 are now both scheduled to ship from Diamond for an on-sale date of July 1. That's right — it's double the MAD for just double the price (cheap!)

Since issue #13 was originally scheduled for an April 15 on sale date and #14 was originally scheduled for a June 10 on sale date, both of these issues will be made returnable at a later date.
However, those with Lunar and UCS accounts who made orders, received MAD Magazine #13 for sale for the 26th of May and #14 this week, for sale on the 16th of June. Here are the Diamond solicitations.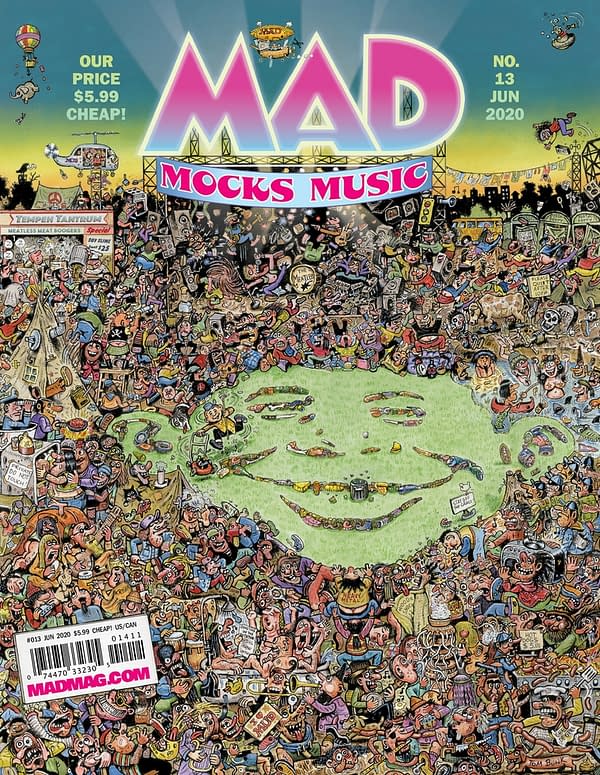 MAD MAGAZINE #13
DC COMICS
FEB200474
(W) Usual Gang of Idiots (A/CA) Usual Gang of Idiots
Don't blow your whole wad on Coachella tickets this year-Mad #13 is making (fun of) music for $5.99 (cheap)! Laugh at acts you'd never pay to see…from the comfort of your own toilet (no porta potties necessary)! Sure, we may not have the sad crooning of Thom Yorke, but we could have a hilarious cartoon of him! Enjoy classic Mad music spoofs, plus an all-new Spy vs. Spy, "A Mad Look at…", and more!In Shops: Jul 01, 2020
SRP: $5.99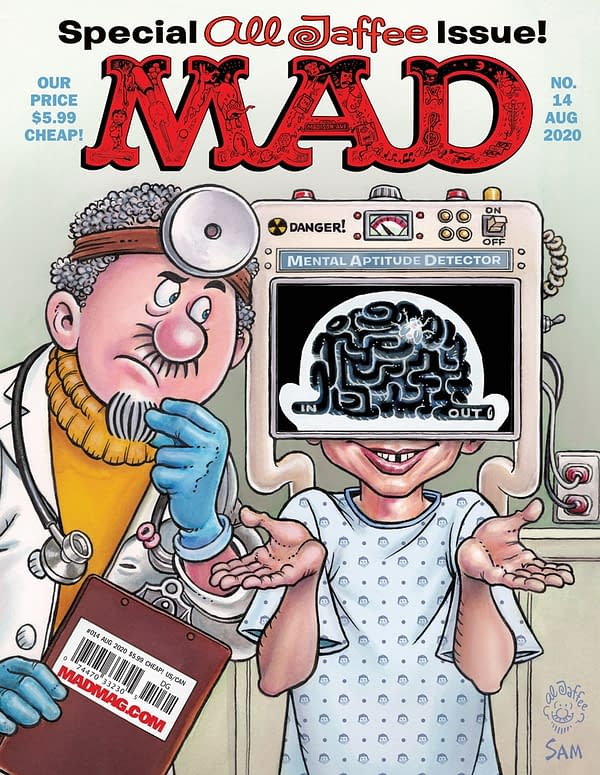 MAD MAGAZINE #14
DC COMICS
FEB209146
It's the wacky for Jaffee issue! We're folding with one hand and saluting with the other as we celebrate the witty work of Al Jaffee, creator of the Mad Fold-In! In addition to his "crease-able" features, the issue includes rare Jaffee gems like revamped inventions, "Tall Tales," and "Snappy Answers to Stupid Questions," plus an all-new "Mad Look at…" by Sergio Aragonés, "Spy vs. Spy," and a special never-before-seen piece by Al himself!In Shops: Jul 01, 2020
SRP: $5.99