That's the thing about Free Comic Book Day. It's not free. Publishers pay to print the comics, Diamond pays to distribute them, and retailers pay to receive them. You can expect your comic store to have to have paid twenty to twenty-five cents for each issue they give away for free.
Add it up, that's quite a bit of cash retailers have to fork out.
Retailers have asked Diamond if they could spread the cost of this out, rather than have it all land on a week two weeks before the day itself, the first Saturday in May. And, after much discussion at ComicsPROs and Breakfasts and Summits, Diamond has done exactly that.
To ease the burden of a larger invoice for Free Comic Book Day titles, Diamond Comic Distributors has announced that it will bill participating U.S. and Canadian retailers on two separate invoices.
"Many retailers have requested in the past to delay billing for Free Comic Book Day books due to the large cost involved with that week's invoice," said Diamond VP-Sales and Marketing Roger Fletcher. "We're happy that we can oblige, and hopefully splitting the invoice cost to before and after the event will ease the burden on retailers, so they can concentrate on having an exciting and successful Free Comic Book Day Event."
After participating retailers receive their Free Comic Book Day shipments between April 11th and April 20th, they will be billed via price adjustments once before and once after Free Comic Book Day. U.S. and Canadian accounts will receive an invoice for the gold sponsor titles before the event, on April 25th, and an invoice for their orders of silver sponsor titles after the event, on May 9th.
However, due to customs clearance requirements, international FCBD retailers outside the U.S. and Canada – including Britain -will be invoiced at full price for all books on their invoicing for product on sale April 11th.
Sorry guys.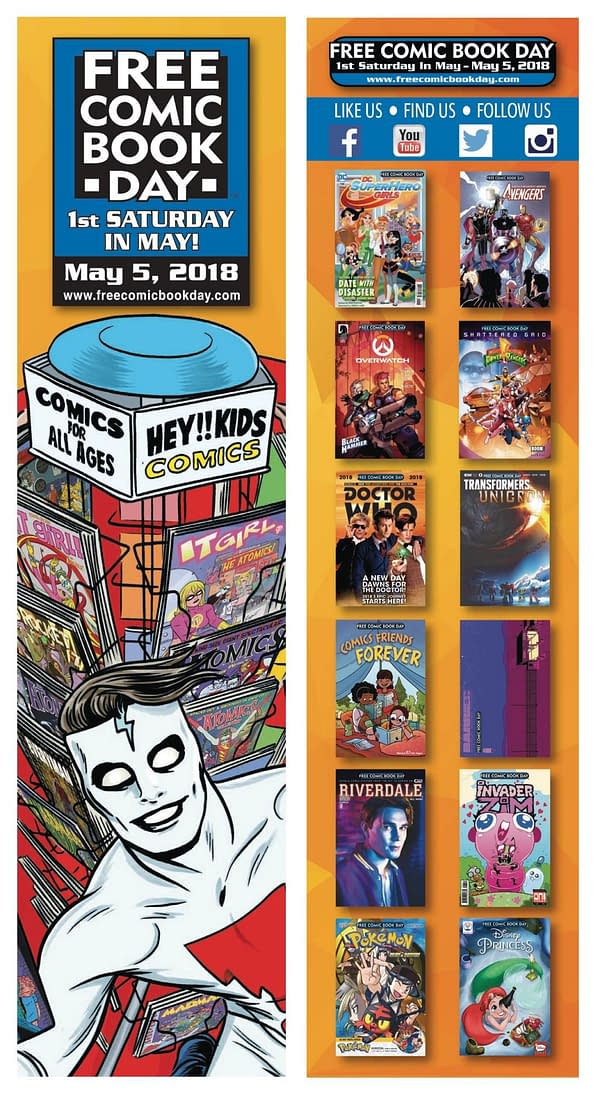 Enjoyed this article? Share it!