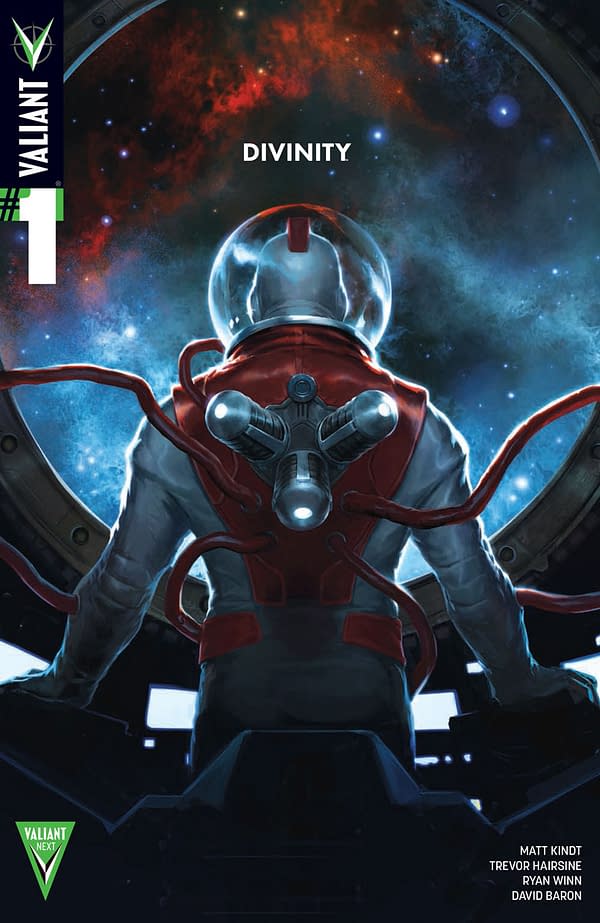 Earlier this week, Bleeding Cool told you that Valiant's Divinity #1 was going to a fifth printing. Here's why.
For the second time in as many months, a new printing of Divinity #1 by Matt Kindt and Trevor Hairsine has sold out at Diamond in advance of its on sale date, triggering an allocation at Diamond and the record-setting (for Valiant) fifth printing.
Just last month, the same scenario played out with the third printing, leading to the now sold-out fourth. Will you be able to find a copy on stands next week when it arrives alongside the series' final chapter in Divinity #4?
Divinity, which reveals the origin of Valiant's first brand new, from-scratch character to headline their own title since the publisher's award-winning relaunch, has been burning up in both critical and collector circles since issue #1 debuted in February.
And although his debut series will be over soon, we're told by reputable sources to expect more from the character in the coming months. Earlier this week, Valiant's August solicitations revealed that Divinity will be returning in Imperium #7 by Joshua Dysart and Scot Eaton with more likely to follow from there… It would seem Valiant has big plans for their Soviet cosmonaut with god-like powers…
If Divinity #1 warrants a sixth printing, the series will join the rarified ranks of Ms. Marvel #1, Justice League #1, Sex Criminals #1 and only a few other titles in recent comics history. With so much heat behind it, could a proper sequel be too far behind? As they say…watch this space.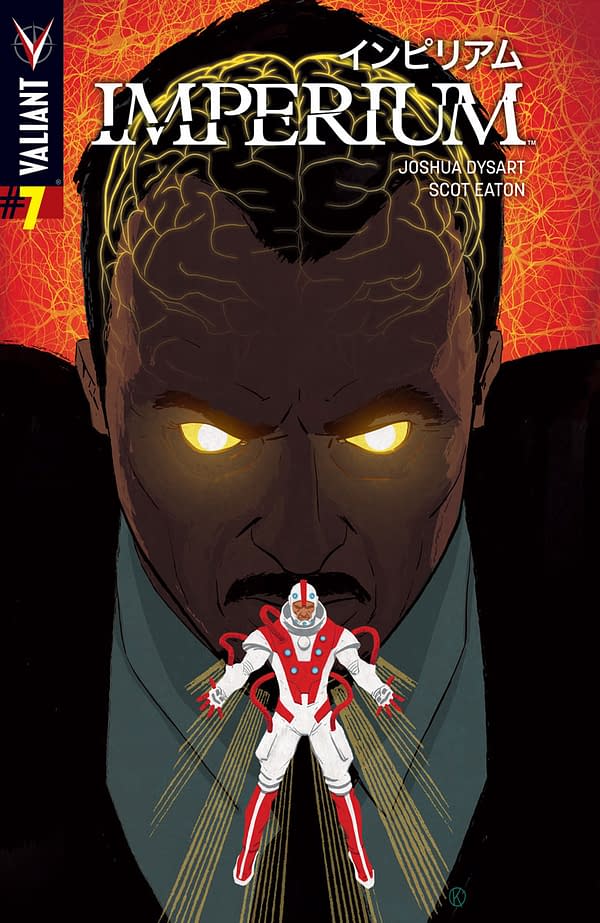 Enjoyed this article? Share it!