Jody Houser is the writer of Doctor Who: The 13th Doctor for Titan Comics. Rachael Stott has been the artist on Doctor Who: The 13th Doctor for Titan Comics. But now they are both working on the ongoing Supergirl series from DC Comics, starting in December with Supergirl #37, replacing Marc Andreyko, Eduardo Pansica, Julio Ferreira whose final issue #36, will be out in November.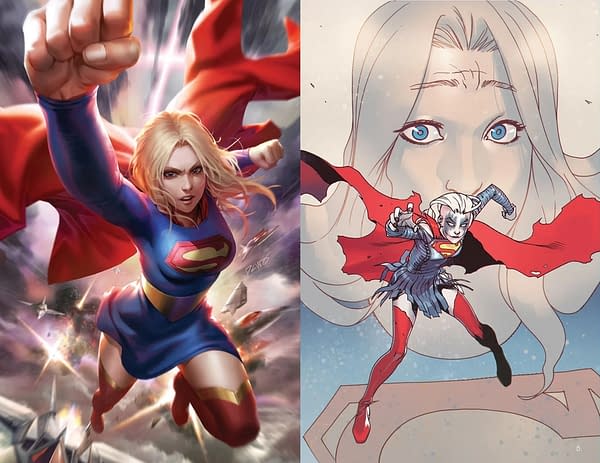 But looks like this Supergirl is still battling with the problem of being infected by her Dark Dimensional worst version of herself. Maybe she just needs to… regenerate?
SUPERGIRL #37
written by JODY HOUSER
art by RACHAEL STOTT
cover by BENGAL
card stock variant cover by DERRICK CHEW
Infected Supergirl strikes! After Supergirl protects Superman from getting infected by the Batman Who Laughs virus, she gets infected herself…and accepts this new version of herself with pride! With Batman and Superman claiming to want to "cure" her to cover up that she had to protect Superman, and the Batman Who Laughs wanting to use her in his own plans, which side will Supergirl choose? Or will she forge a whole new alliance?
ON SALE 12.11.19
$3.99 US | 32 PAGES
CARD STOCK VARIANT COVER $4.99 US
Enjoyed this article? Share it!