Heavy Metal Magazine is liquidating its entire warehouse it seems. They have been reducing prices by around 70% or more. And already the bargain hunters have burned through the seventies back issues. Which does however provide plenty of issues and specials from the eighties, nineties and noughties, with more Frazetta, Moebius, Corben, Bilal, Manara and Bisley than you can shake a heavy staff adorned with the skulls of your enemies at. You won't believe how many different ways there are for a scantily clad woman to pose in some kind of fantasy of sci-fi background. But you get a real sense of history of a certain European-themed type of artwork and storytelling as it twists and turns through the decades.
But there are a few other opportunities for the smart-minded collector.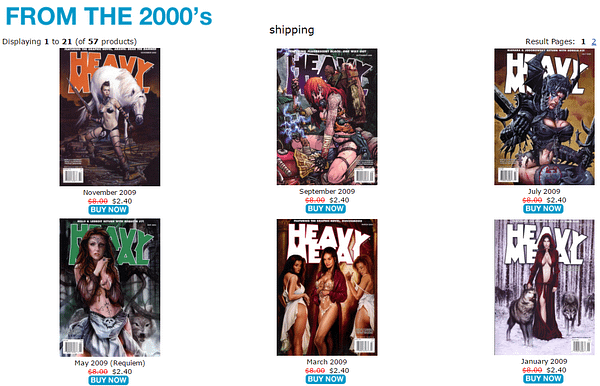 We've noted how hot Donny Cates has become of late with God Country, Redneck and Baby Teeth. But his very recent Heavy Metal series The Paybacks is here. With copies of issues 1-2 signed by Eliot Rahal, Donny Cates and Geoff Shaw, for $1.50 each.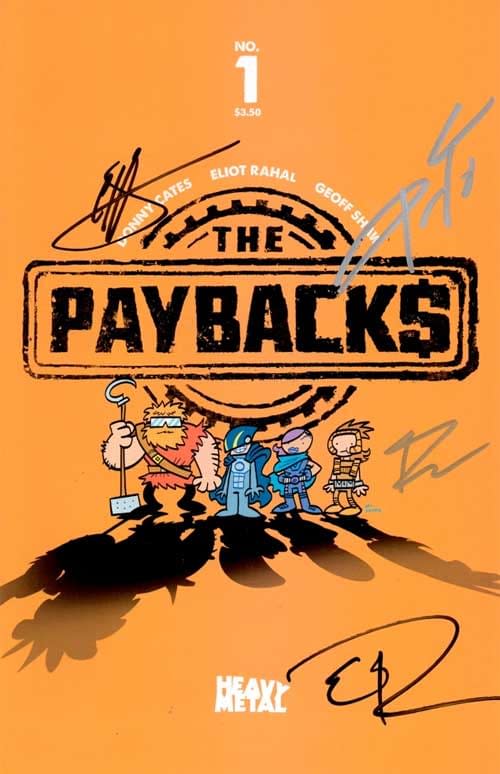 If you were wanting to check out the recent issues with Grant Morrison as Editor-In-Chief, including his essays on Mag!c, his new comic with Gerhard or new work by Gerard Way, Alex De Campi and so many others, they have been reduced in price as much as any other, below the price that retailers pay through Diamond Comic Distributors.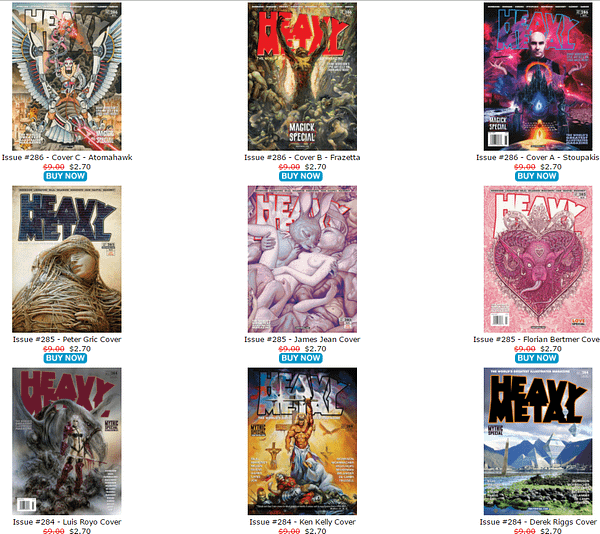 Which means retailers might like to stock up as well, stock is, of course limited, and once sold out prices will rise back again.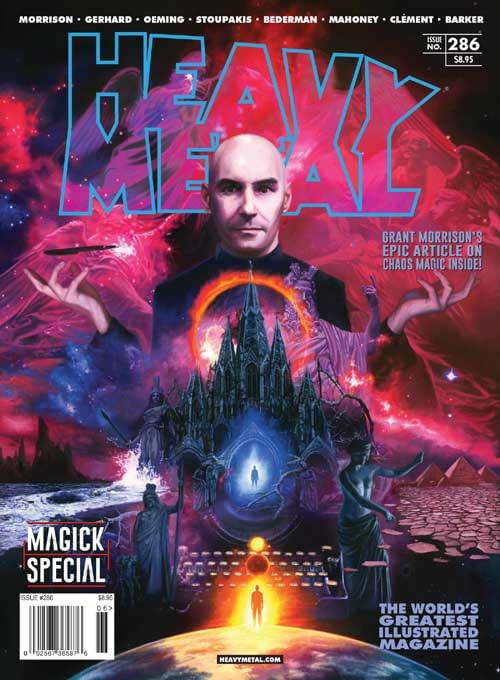 And comics already at bargain prices have still been knocked down by 70%, so this $15 Milo Manara comic, Fatale Rendezvous was $15, then $5 and in this sale, $1.50. That's 90% off.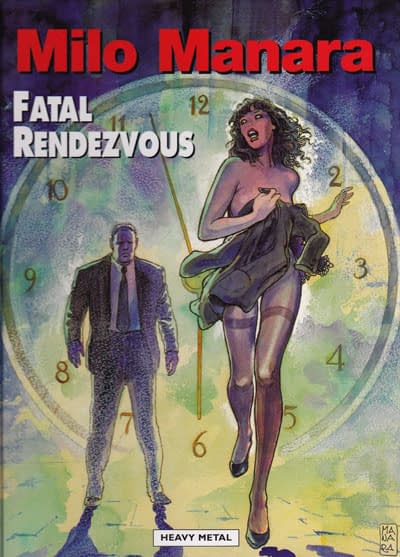 And hell, they even have a sale on the Steve Bissette/Rick Veitch 1941 graphic novel of the Steven Spielberg movie. Yes, this actually exists, with Spielberg intro. For $2.40.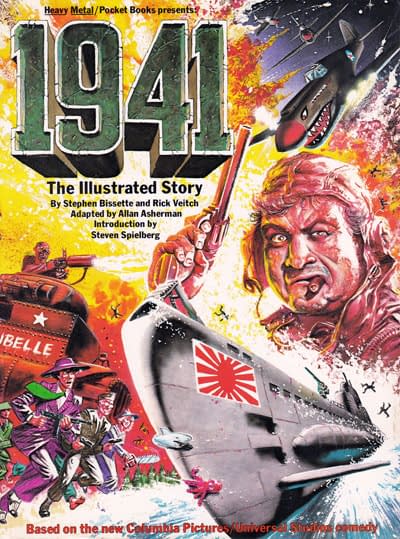 And all these Jack Kirby prints…
And their Retroband action figures based on classic characters.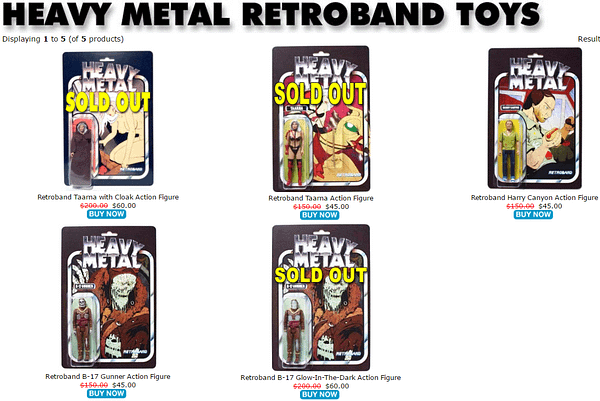 Stock up. This sale lasts for 24 hours and then that's it. Here are their current bestsellers… their extra-size anniversary editions are doing very well.
Enjoyed this article? Share it!