Doomsday Clock Is Set On The Weekend Of The Release Of The Death Of Superman #75
Geoff Johns, at the Doomsday Clock panel at New York Comic Con has been insistent that the date Doomsday Clock is set on is very important. In the ashcan (read the whole thing here) it is either November 22nd or the 23rd.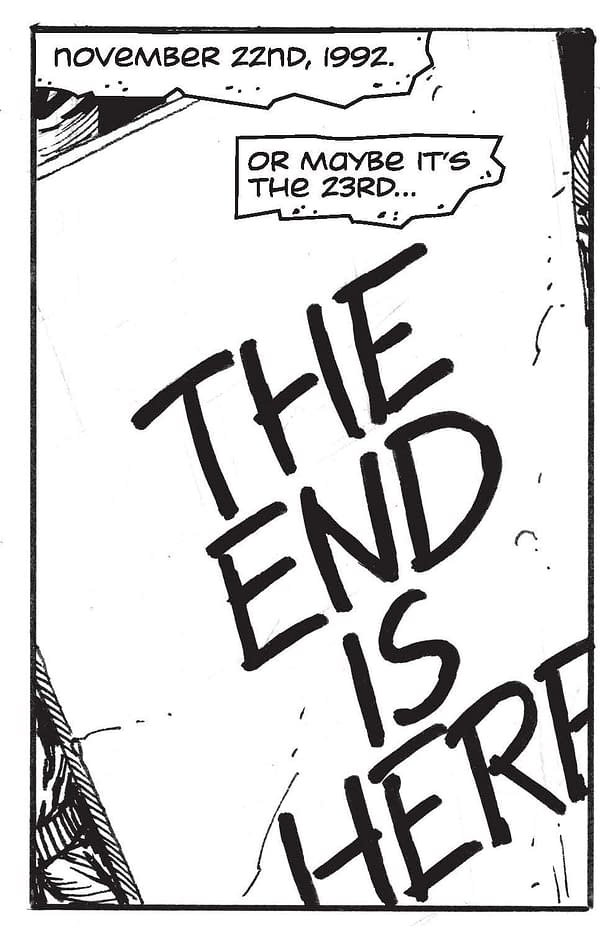 That, for DC Comics watchers is the weekend after the release of Superman #75, the Death Of Superman. So yes, the Death Of Superman. Killed at the hands of.,. Doomsday. Might that explain the cover of Doomsday Clock #1?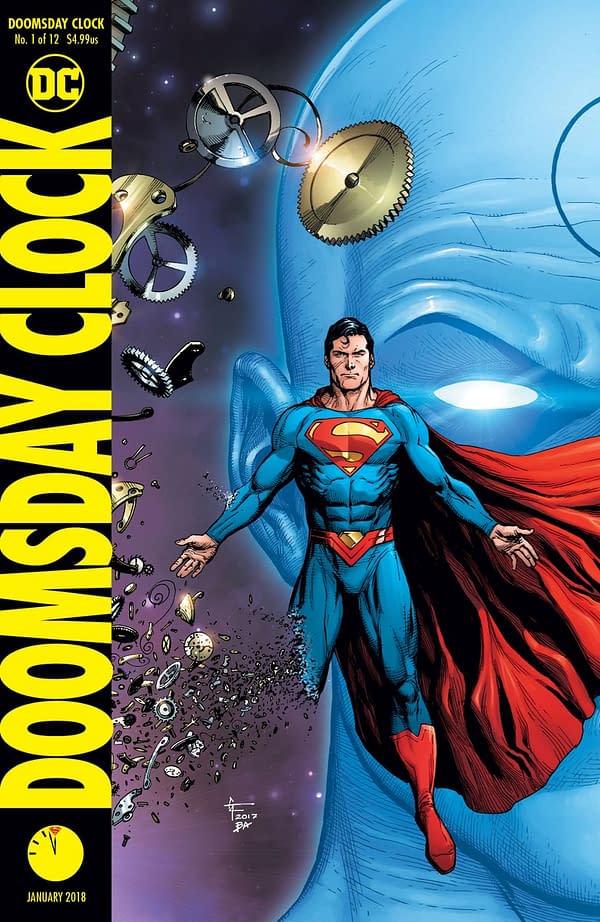 Did Manhattan bring Superman back to life after he died at the hands of Doomsday? Say, did he turn Superman into the electric blue Superman figure as well? It all ties together. Somehow. Say does that mean that Superman #75 might finally be worth something?