Dynamite Digital Collection Sale Today Only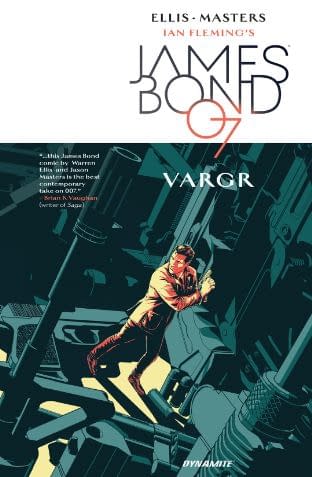 Dynamite Entertainment is having a sale on their digital collections at comiXology. They have over 400 titles to choose from including James Bond, Wonder Woman '77 Meets the Bionic Woman, Pathfinder, Red Sonja and more. Featuring the works of Kieron Gillen, Warren Ellis, Garth Ennis, George RR Martin, Alex Ross, Benjamin Percy, Andy Diggle and many other creators. But this is the final day of the sale which you can see here.
Some of the titles available are:
Brandon Sanderson's White Sands Vol 1
Aliens / Vampirella
Jim Butcher's Dresden Files: Down Town
James Bond: Hammerhead
Battlestar Galactica: Season Zero
John Carter: Warlord of Mars
Project Superpowers: Blackcross
Red Sonja: Queen of Plagues
The Boys: Butcher, Baker, Candlestickmaker
The Shadow Masters Series Vol 1.
Swordquest: Realworld
Grumpy Cat / Garfield
Z Nation: Sea of Death
Vampirella: Forbidden Fruit
Project Superpowers: Hero Killers
Mighty Mouse: Saving the Day
Nancy Drew and the Hardy Boys: The Big Lie
Charmed: A Thousand Deaths
Army of Darkness / Xena: Forever… and a Day
And there's more. It ranges from some of their earliest collections to ones that hit comic shelves in the last few months. Dynamite's Massive Collection Sale is going on now at comiXology through today at the following link here.