ECCC '15: Marvel Official – It's Not A Reboot When the Avengers storyline Time Runs Out was pitched to retailers at a private meeting last year, we pointed out that Marvel were teasing a reboot. Though we doubted they'd actually do it.
DC Comics are the publisher of reboots after all. Indeed, their upcoming Convergence series is based on revisiting much that was rebooted away. And a lot of current comics publishing wisdom is based on DC's semi-reboot of their entire continuity in 2011.
But Marvel have drawn lines in the sands. They jiggle with continuity, they use a sliding timeline, character's histories get slightly rewritten. But a full scale reboot? They have said never. But they continue to tease…
We have heard Marvel's plans that tease they are to spinoff the X-Men books into their own continuity, which was suggested last year by Bleeding Cool. We have also heard similar rumours that the Fantastic Four may, post-movie relaunch, be reinvented as a sixties-set series. More on that tomorrow.
But as for a reboot? In the Marvel panel at ECCC in Seattle today, they made that clear.
Marvel's CB Cebulski stated that what Marvel readers are getting is "not going to be a reboot, not going to be a revamp, not like everything's changing" while Captain Marvel writer Kelly Sue DeConnick reiterated about Marvel continuity saying "this is the longest running continuing narrative in human history" and it is not to be done away with. Writer Rick Remender emphasised that what would happen would dismiss the work they'd all done on the books, while editor Mike Marks said that pushing the reset button wouldn't be that much fun…
And CB also emphasised that there would be a Fantastic Four comic after Secret Wars….
So… there. Whatever's coming, whatever changes are made, whatever you get at the end of it… not a reboot. They said.
---
---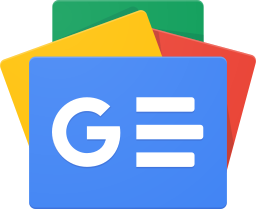 Stay up-to-date and support the site by following Bleeding Cool on Google News today!