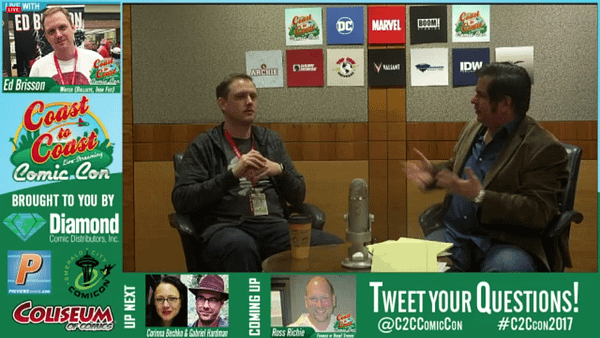 From Coast-To-Coast Comic-Con, Ed Brisson has been talking about the upcoming Old Man Logan arc he's writing with the introduction of Maestro.
"Two old dudes from the future going at it, a Hulk gang from the Wastelands… as Logan is terrified that a future he thought was no longer a possibility is going to crash down on him."
And yes, Eric would like to see the new film at some point. No pressure…
And you can keep up to date with Bleeding Cool's other Coast To Coast Comic Con coverage right here.
Enjoyed this article? Share it!