Elsa Charretier Leaves Unstoppable Wasp To Finish George R R Martin And Lisa Tuttle's Windhaven
Elsa Charretier is the comic book artist who launched Unstoppable Wasp earlier this year with a very notable style.
In July, however, she is off the book, replaced by Veronica Fish, Was it just a fill-in?
It seems not. August's issue is drawn by Ro Stein and Ted Brandt. Is this one of those artistic rejuggles that sometimes preceded cancellation at Marvel? Or, was Elsa Charretier made an offer she couldn't refuse?
That would be George R R Martin, yes? In 2014, Bleeding Cool announced that Elsa was working on an adaptation of GRRM and Lisa Tuttle's Windhaven novels.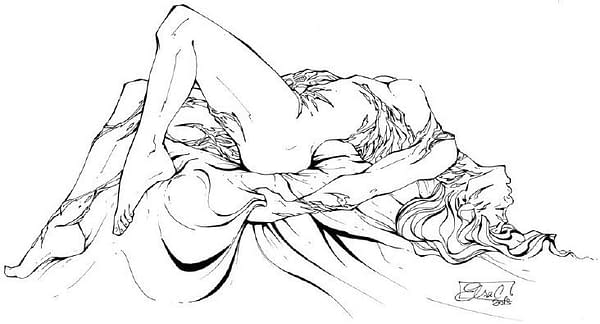 It has only taken four years. But with a return to monthly comics to come…
Congratulations Elsa!