Ah, Excalibur #31, published in the early nineties, in the dark, dark days of the between-Alan Davis runs of that mutant spinoff. I've been rereading a few in an attempt to find the first US mentions of Marvel being the 616 universe. Excalibur #44 is out earliest so far. Any previous?
But during which I did find was Excalibur #31 by Scott Lobdell. And it may have quite a lot of relevance to the House Of X and Powers Of X series from Jonathan Hickman.
Excalibur #31 begins with Nightcrawler stranded on an island dubbed the son of Krakoa. One that watched the original visit of the X-Men to Krakoa that spawned the Giant-Size X-Men team. And, it seems this Son Of Krakoa.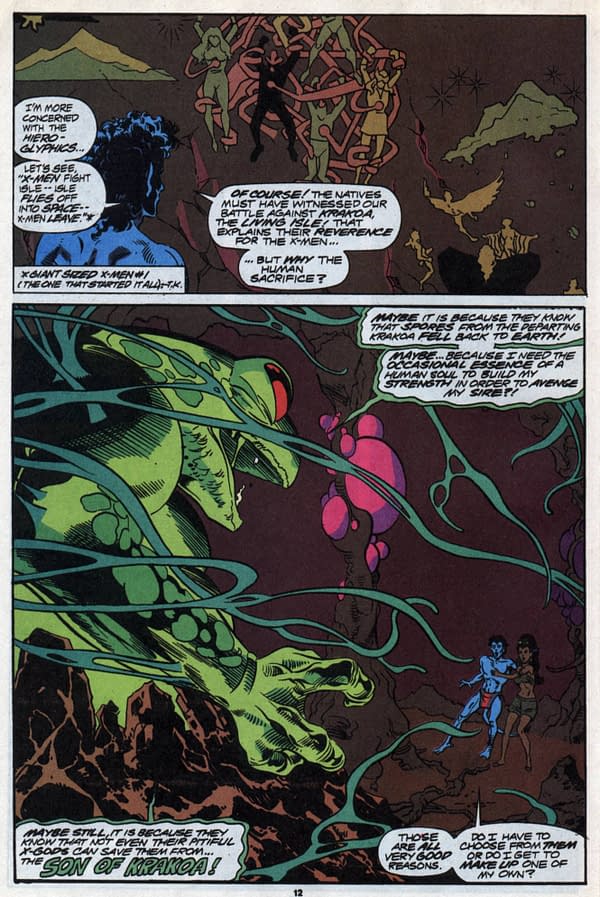 Who has been growing things in pods. Very familiar looking pods.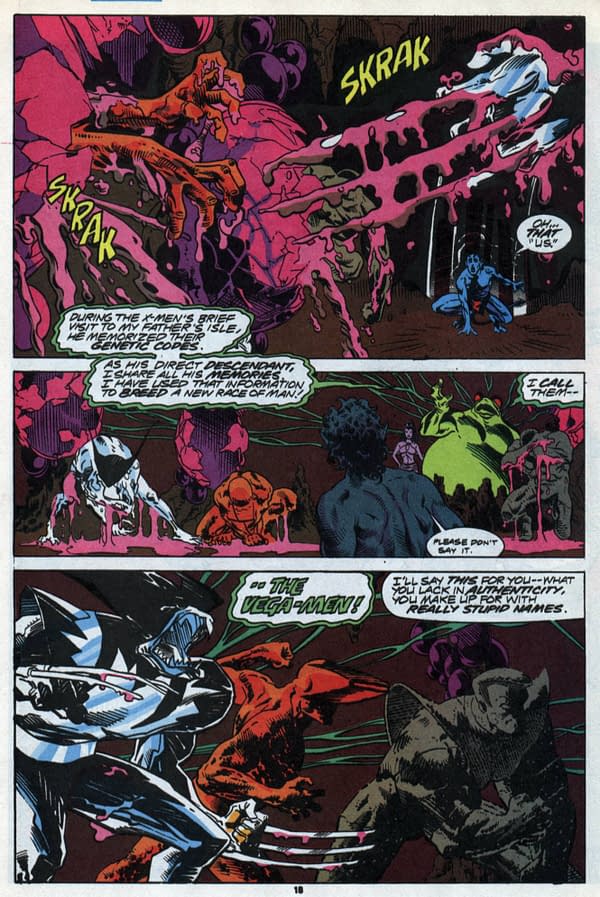 Versions of the X-Men, grown by Vega, the Son Of Krakoa, as the first Krakoa had absorbed the genetic codes of every being it encountered, including the X-Men. And controlled by him to attack Nightcrawler.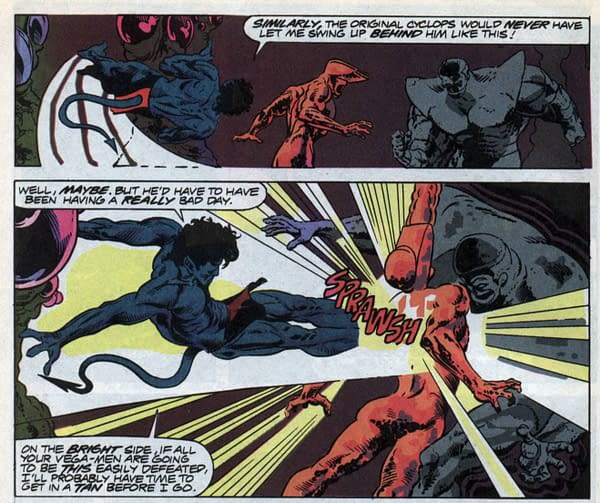 And let's check in with that opening scene from House Of X #1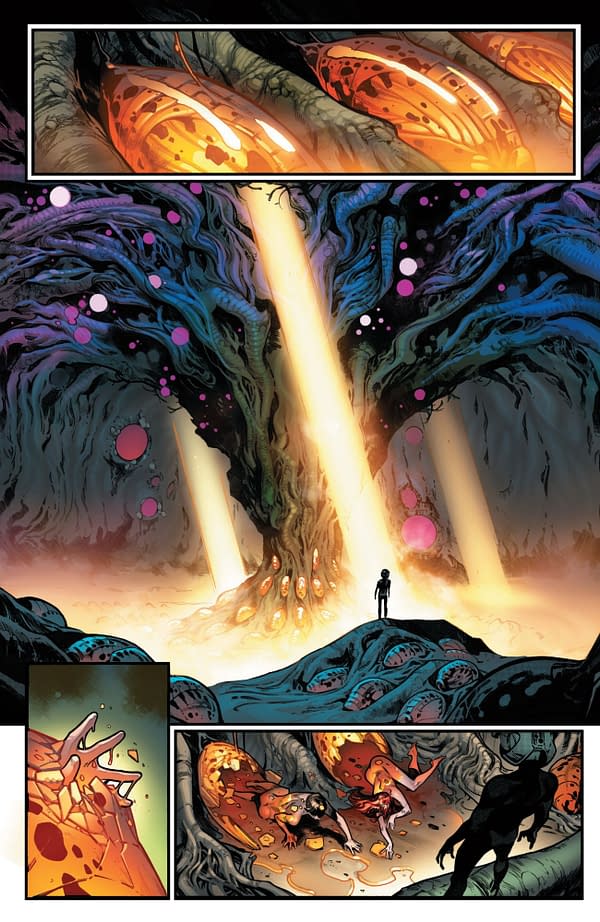 With very familiar-looking people coming out from very familiar-looking pods.
Have these X-Men been grown? Does it give new meaning to the 'my' in that phrase?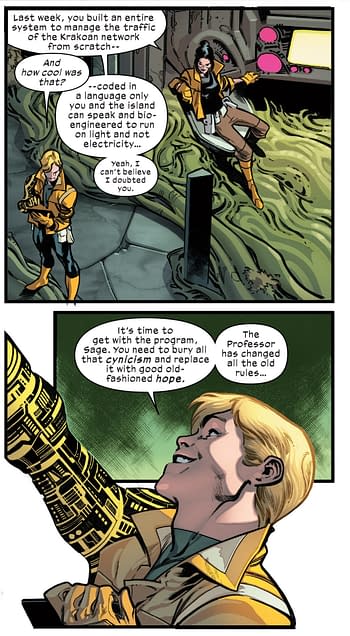 Remember Doug Ramsey is the only person who can directly communicate with Krakoa.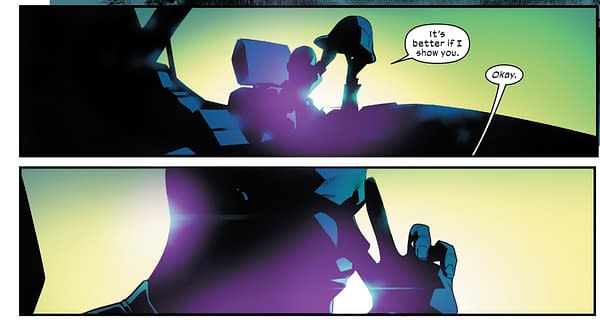 And in Powers Of X #4, we aw that first meeting of minds.
Controlled by Xavier… what was the point of that mind meld? Is Doug Ramsey being controlled by the Professor? By Krakoa? And it the X-Men are pod people, is this a Krakoan invasion of Earth, of Mars, of the universe? With Krakoan flowers everywhere – and humans ingesting the Krakoan seed products to heal, to fight dementia and to extend human life?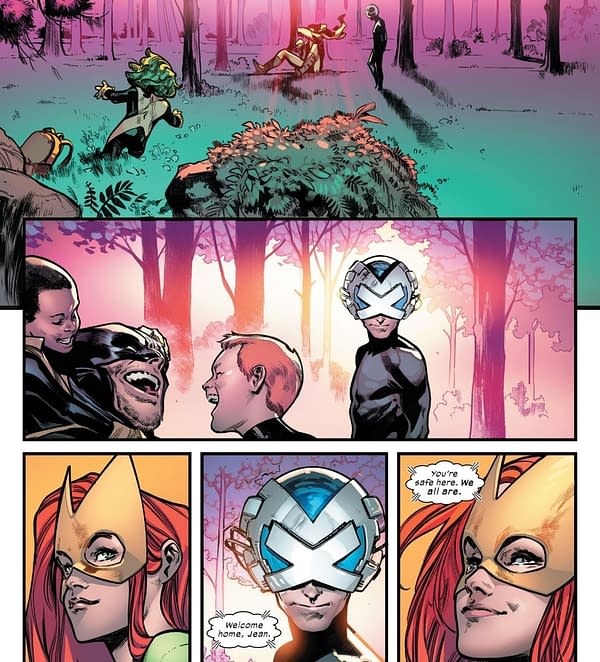 With a teddy bear Wolverine and a rather controlling Professor…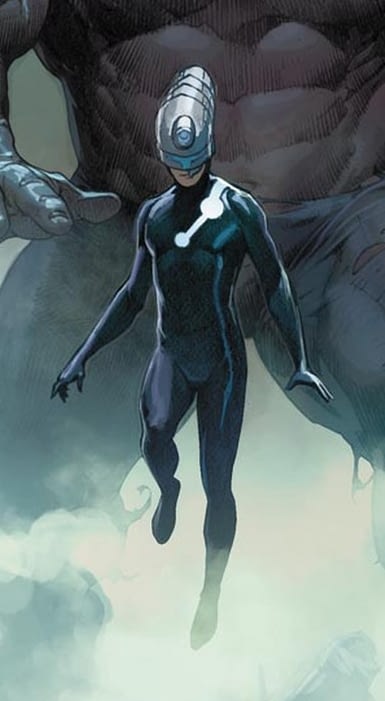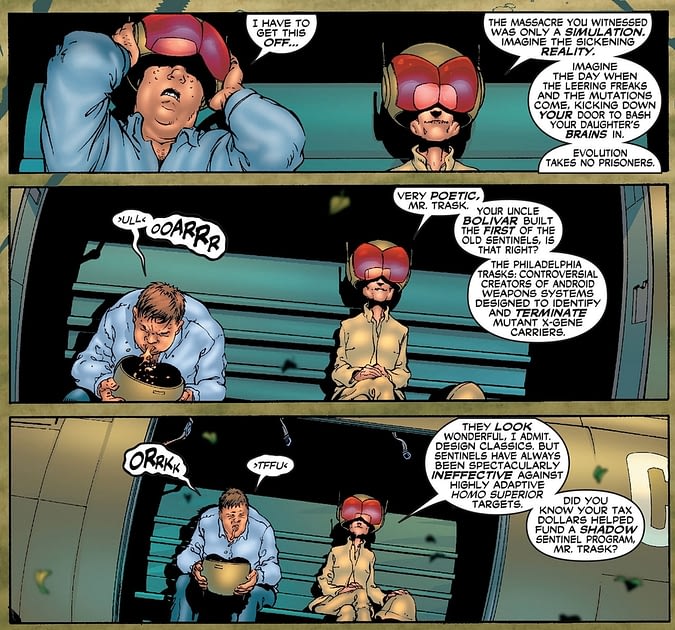 Anyway. Excalibur #31, selling from around $1 to $6 on eBay. Look, this one is going for 99 cents right now.
Enjoyed this article? Share it!