The First of the Exclusive ComicsPRO Variants Hit eBay, from $10 to $50
We must applaud eBay user spurio1234the, a comic book retailer who has listed his ComicsPRO exclusive variant cover swag directly from the show while sitting at one of the presentation tables.
But he's not the only one getting their swag on eBay as quickly as possible from the ComicsPRO retailer meet in Portland, a group that publishers often woo by handing out exclusive variant comics for the meet, the value of which can often pay for travel and hotel costs when flipped on eBay. A number are wasting little time getting on with this — just some can frame their photographs a little better.
So we have The Spider King #1 from IDW.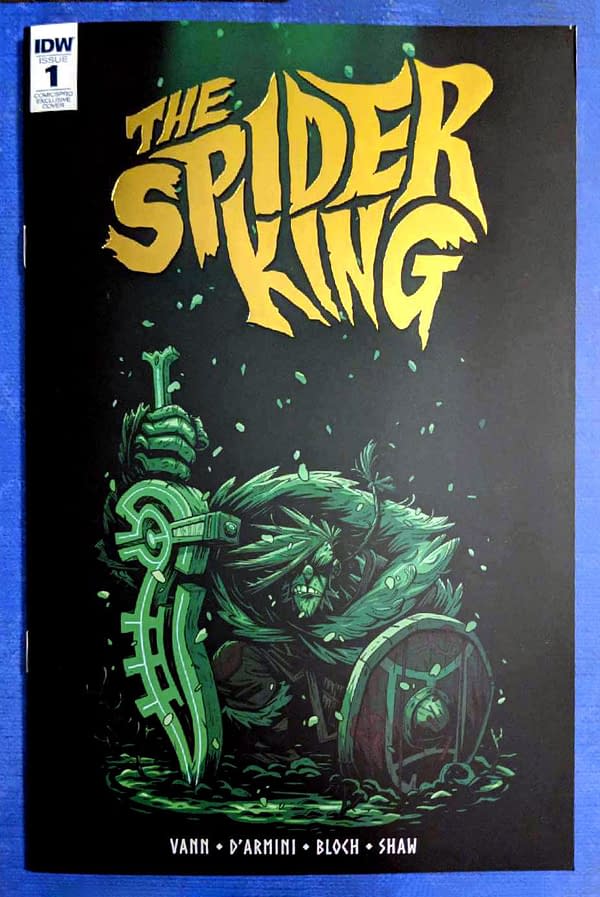 Sideways #1 from DC Comics.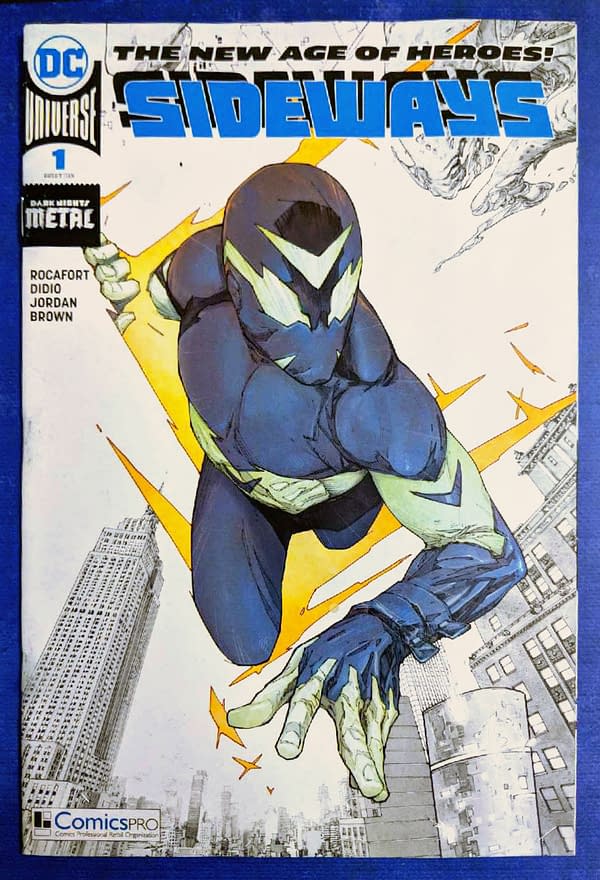 As well as Dark Knights Rising: The Wild Hunt with a variant foil cover.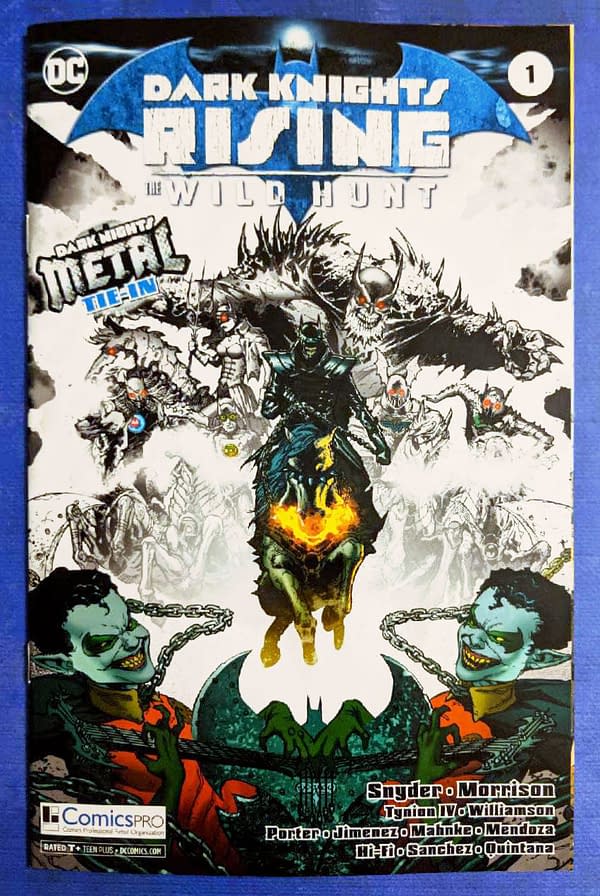 X-Men Red #1 from Marvel Comics.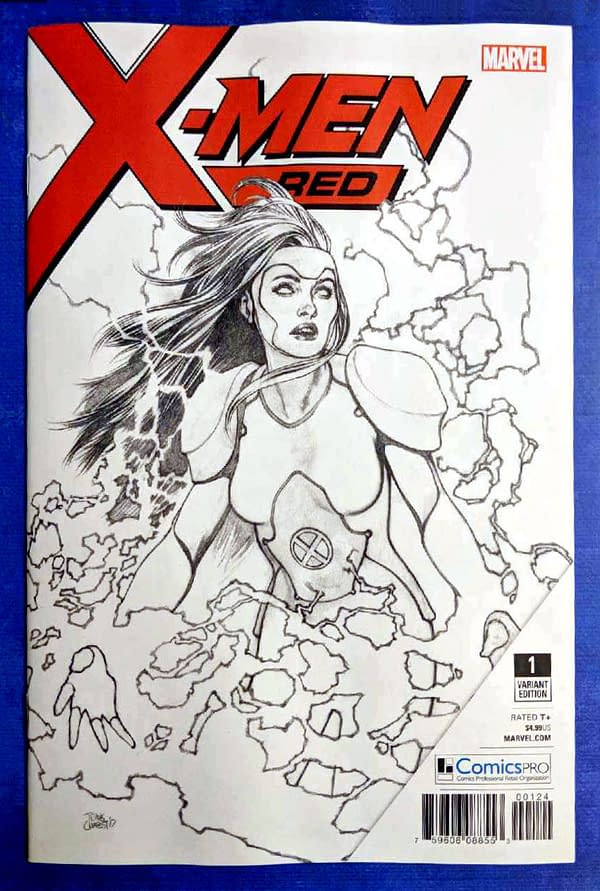 And Infinity Countdown: Adam Warlock #1.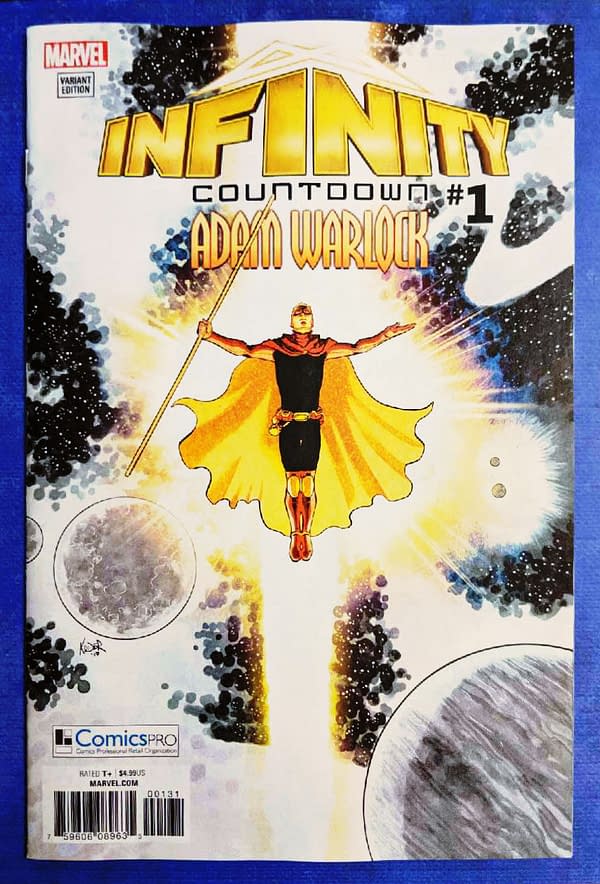 And Gideon Falls #1 from Image Comics.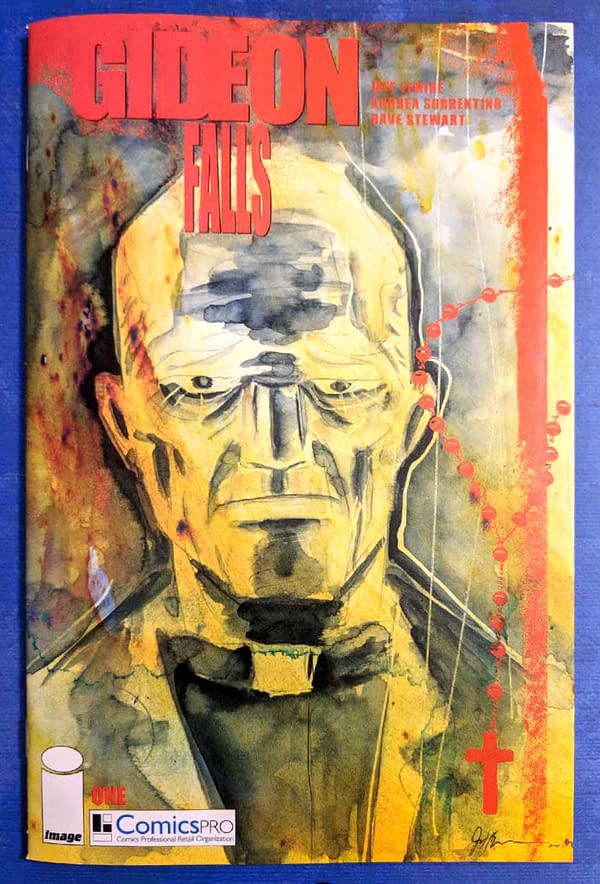 Oh, and one of the Harbinger Wars 2 shotglasses.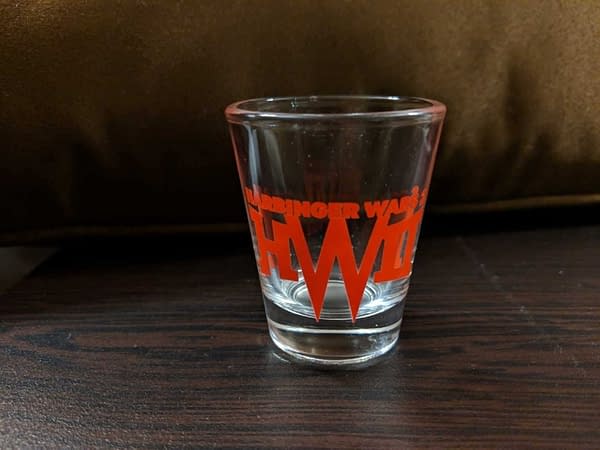 All listed on eBay from $9.99 to $49.99. No sales yet, but it is early doors…