Exclusive First Look At Grumpy Cat #1 And Bob's Burgers #4
While everything is going on down in San Diego, we have an exclusive first look at the covers and solicitations for the humor comics coming out in October from Dynamite Entertainment. These include the on-going Bob's Burger, Looking For Group and the brand new Grumpy Cat.
GRUMPY CAT #1
Covers: Steve Uy, Ken Haeser, Tavis Maiden and Agnes Garbowska
Writer: Ben McCool, Royal McGraw, Elliott Serrano, Ben Fisher
Art: Steve Uy, Ken Haeser
Dynamite proudly presents The Misadventures of Grumpy Cat #1, featuring "The World's Grumpiest Cat" and her brother, Pokey! With her ever-present pout and sassy disposition, Grumpy Cat has won the hearts of people everywhere. Grumpy Cat is the perfect combination of unbearable cuteness, instant fan appeal, and established multimedia presence. If you love the memes, the videos, and that irresistible scowl, then get ready for the wildly fun antics of Grumpy Cat and Pokey in Dynamite's all-new, all-sensational Grumpy Cat comics!
Grumpy Cat's global following includes 7.6 million Facebook fans and over 31 million YouTube views. Since her photos first went viral in 2012, Grumpy Cat has gone from Internet star to real-life celebrity. She has two New York Time Best Selling Books, her own Lifetime movie Grumpy Cat's Worst Christmas Ever (voiced by actress Aubrey Plaza), has made numerous appearances including the MTV Movie Awards, American Idol, The Bachelorette, The Today Show, SXSW, Good Morning America, and even hosted WWE Monday Night Raw. Grumpy Cat is Friskies official "Spokescat", has filmed videos with Disney and Sesame Street, and appears in commercials for McDonald's and Honey Nut Cheerios. LOOKING FOR GROUP #7
Cover: Sarah Anne Davis
Writer: Ryan Sohmer
Art: Lar deSouza, Hawk, Ryan Dunlavey, Ed Ryzowski
This issue of Looking for Group kicks off with Cale declaring, "That's the weirdest thing I've ever seen," which should say enough. Need to know more? How about a trip down a road of a certain yellow shade? Or daring escapes, the unspooling of one of our hero's backstory and have you ever tried to cross a border with a Warlock, a Panther, and a Dwarf? Customs gone mad in the world of LFG!
BOB'S BURGERS ONGOING #4
Covers: Luke Ashworth and Frank Forte
Writer: Justin Hook, Rachel Hastings, Anneliese Waddington
Art: Tom Riggin, Tom Connor, Marcelo Benavides
The Belchers have cooked up a batch of new stories for this fourth issue! Louise is on the case of some very peculiar pineapples; Genederella captivates Prince Leonard Destefanous at the Joyous Jam Jamboree; and Tina presents Tinablanca – a romantic, WWII edition of her Erotic Friend Fiction. Bob's Burgers… it's the awesome animated sitcom that airs on Fox television alongside such other hits as The Simpsons and Family Guy! ---
---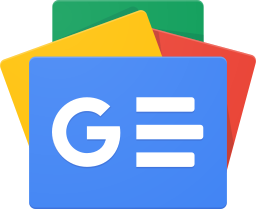 Stay up-to-date and support the site by following Bleeding Cool on Google News today!