Exclusive First Look At Dynamite's Pulp & Crime Noir Titles Shipping In April
We have an exclusive advanced look at the covers and solicitations for Dynamite Entertainment's Pulp and Crime Noir titles shipping in April 2017. The second issues of both Nancy Drew & The Hardy Boys: The Big Lie and Doc Savage: Ring of Fire. Also we see the fourth issue of Francesco Francavilla's run on Will Eisner's The Spirit: The Corpse-Makers and the collected trade for Lone Ranger / Green Hornet: Champions of Justice.
NANCY DREW & THE HARDY BOYS: THE BIG LIE #2
Cover A: Faye Dalton Cover B: Dave Bullock Writer: Anthony Del Col Art: Werther Dell'Edera
Nancy Drew has a killer plan. In order to clear their names from accusations of their father's murder, she and the Hardy Boys will have to infiltrate a family of petty thieves — by beating at their own (card) games! The classic characters dive deeper into the seedy underbelly of a tourist-town — and they begin to find out if they're really able to go bad in order to do good.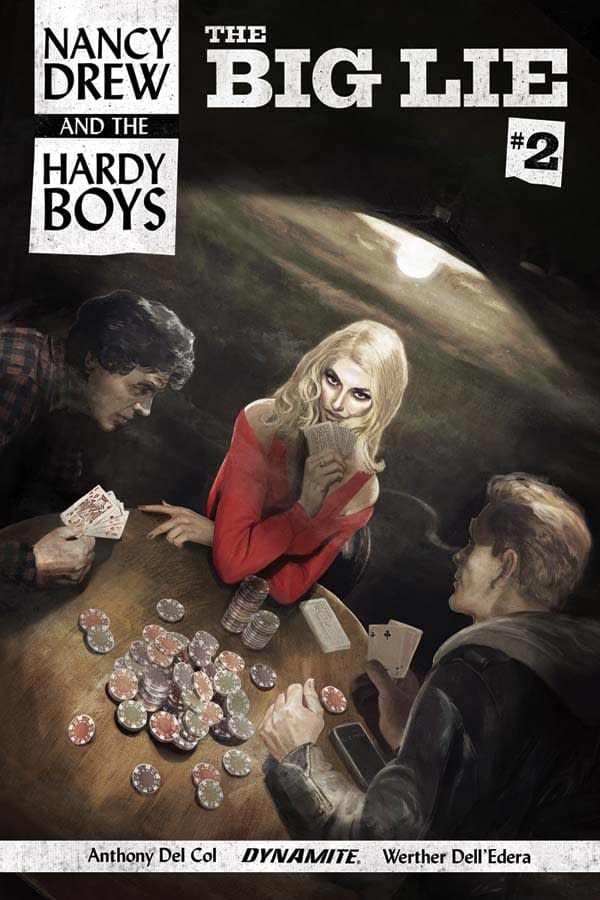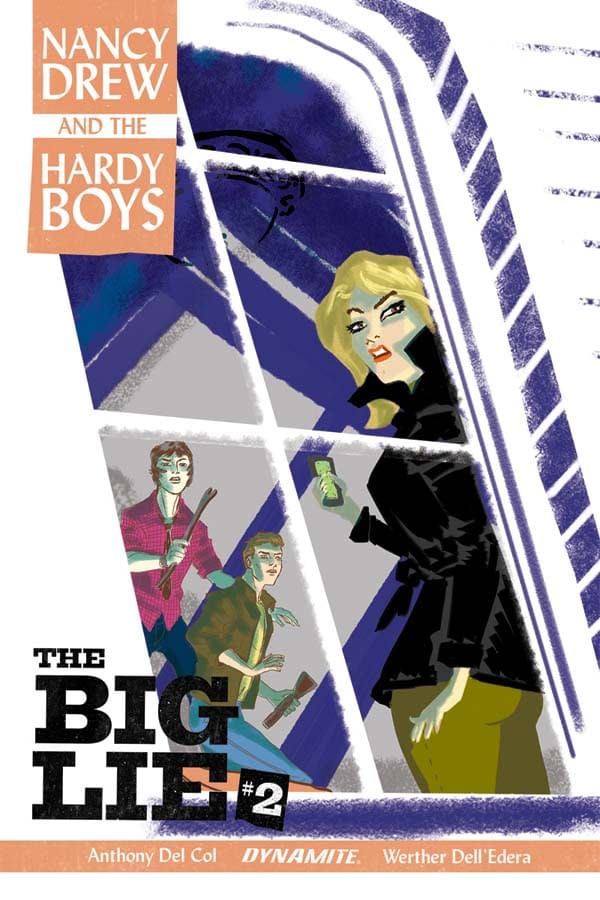 DOC SAVAGE: RING OF FIRE #2 (of 4)
Cover A: Brent Schoonover Cover B: Anthony Marques Writer: David Avallone Art: Dave Acosta
What if volcanoes were weapons of war? What if Amelia Earhart was alive, but captive? Where is Pat Savage off to? Hey, what's that submarine doing there? Doc Savage has questions. David Avallone and Dave Acosta provide the answers. Planes, submarines, battle cruisers, mad scientists, madcap heiresses and the Man of Bronze collide in the Pacific, in the thrilling second chapter of DOC SAVAGE: RING OF FIRE.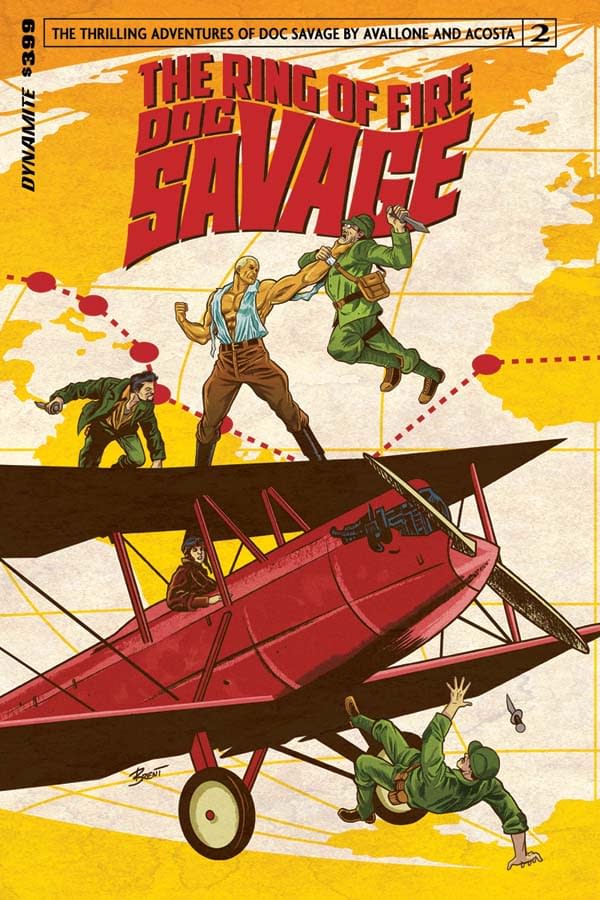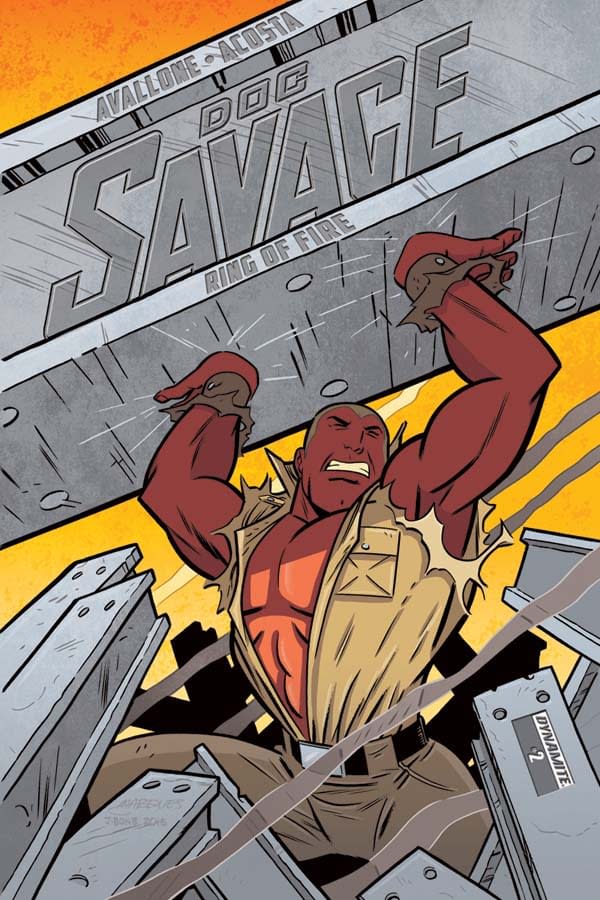 LONE RANGER / GREEN HORNET: CHAMPIONS OF JUSTICE Trade Paperback
Cover: John Cassaday Writer: Michael Uslan Art: Giovanni Timpano
Format: Softcover Page Count: 136 pages
A tale of super-heroics and family that has taken eighty years to be told, uncovering The Lone Ranger's familial link to the emergence of The Green Hornet! What is the blood connection that unites two masked heroes, separated by generations? What intense rift tears a family apart just when America desperately needs a great champion of justice?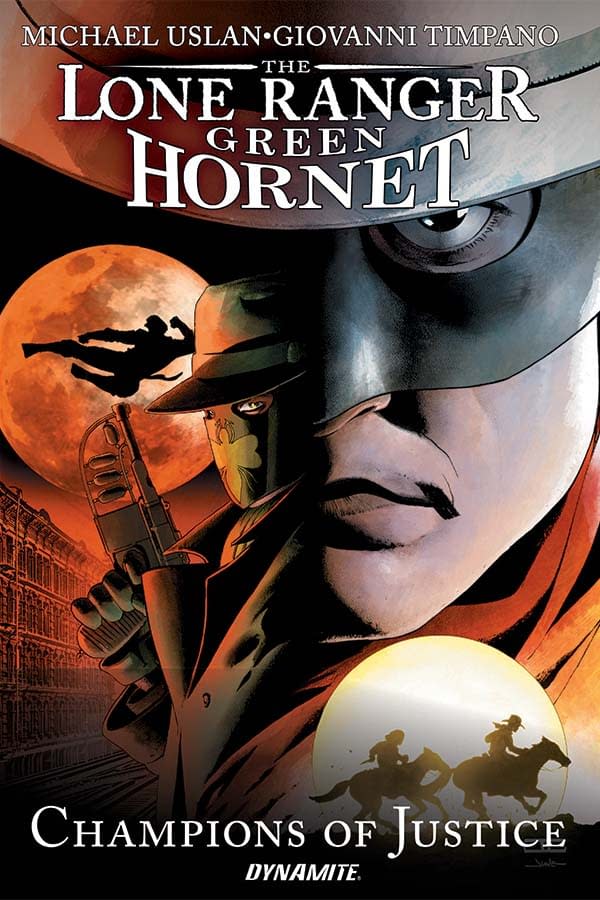 WILL EISNER'S THE SPIRIT: THE CORPSE-MAKERS #4 (of 5)
Cover: Francesco Francavilla Writer: Francesco Francavilla Art: Francesco Francavilla
A diabolical plan has been set in motion and now all of Central City and its denizens are in grave danger. While trying to stop this madness, THE SPIRIT finds himself at the door of what could be literally HELL! From the mind of Francesco Francavilla comes the penultimate chapter of a tale of pulp and horror.