Exclusive First Look At KISS #9, Vampirella #4 And Z Nation #3 Shipping June 2017
Our exclusive first looks at the Dynamite titles shipping in June 2017 continues as we take a look at their books based in dystopian futures. We get to see Kaiju vs the Kiss Army in KISS #9, Vampirella shows us the truth about Karma and we continue the voyage of the Z Nation sea cruise.
KISS #9
Cover A: Kyle Strahm Cover B: Charles Wilson III Cover C: Photo Cover Writer: Amy Chu Art: Kewber Baal
It's Kaiju vs. the KISS Army in a metal death match orchestrated by the mysterious ship the Obayashi. Will the last of humankind destroy themselves, or can the language of music save everyone?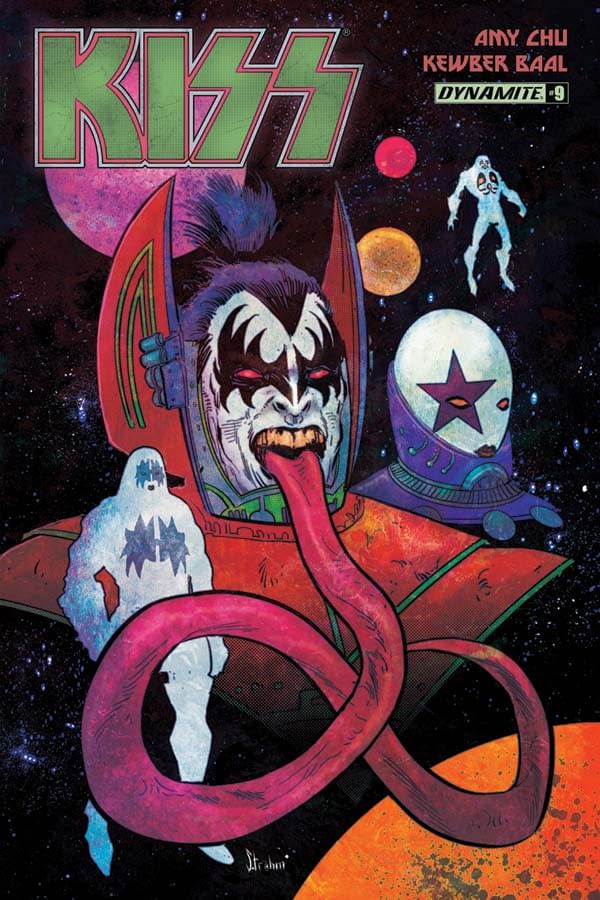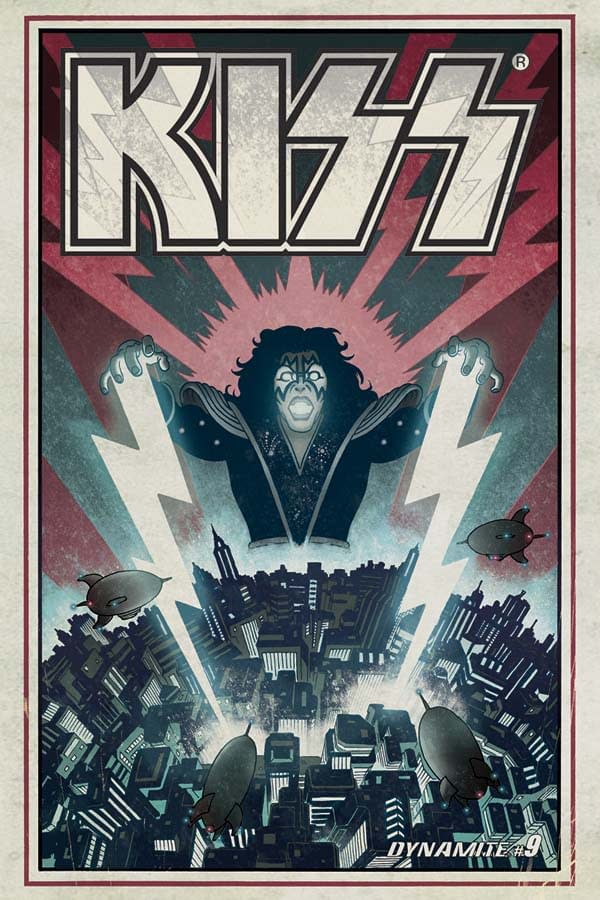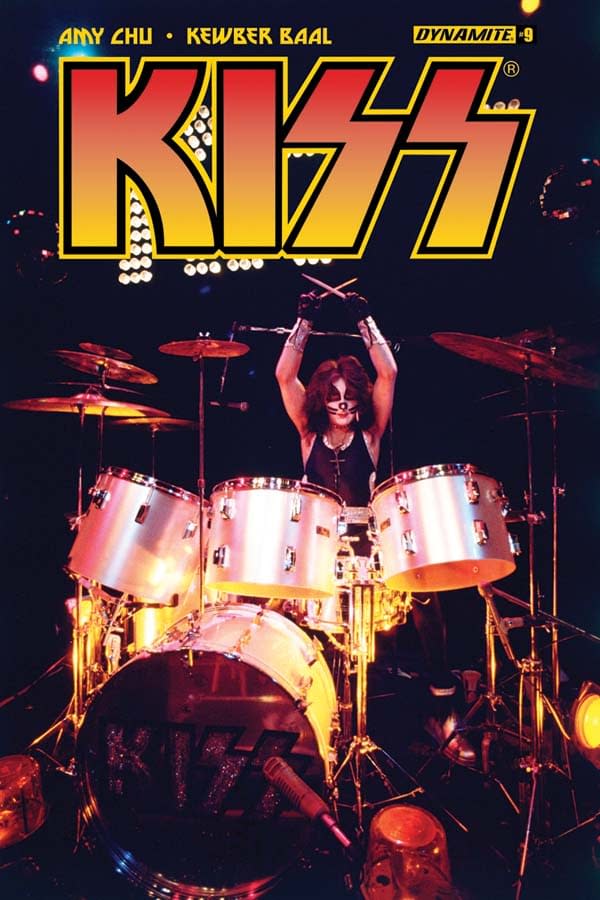 VAMPIRELLA #4
Cover A: Philip Tan Cover B: Javier Pulido Cover C: Cosplay Cover Cover D Subscription: Jimmy Broxton Writer: Paul Cornell Art: Jimmy Broxton
Ever wondered what happens to your soul when you die? Spent time pondering if karma is real? Questioned whether there's a greater power out there watching to see if we've been naughty or nice? This month, Vampirella is your guide as all your existential questions are answered. Rudely!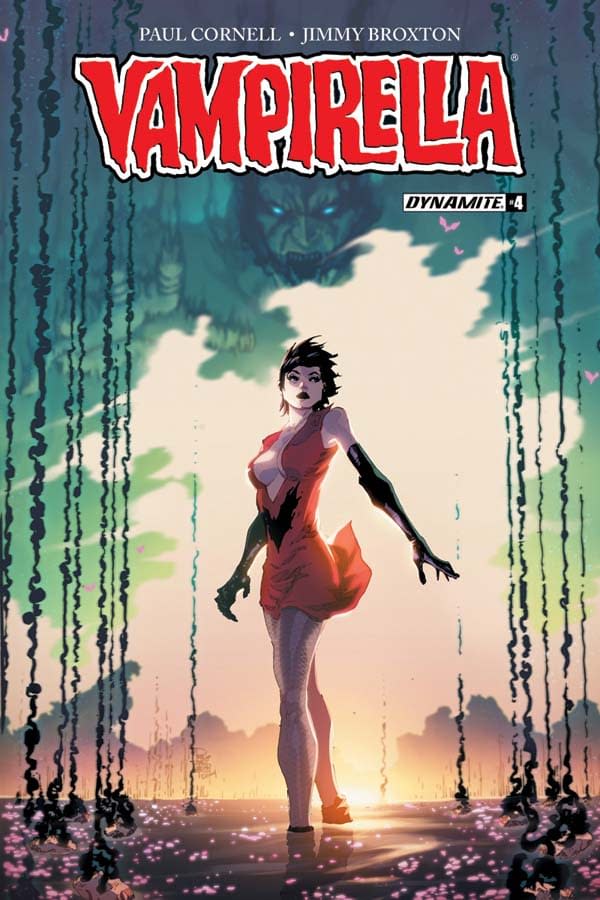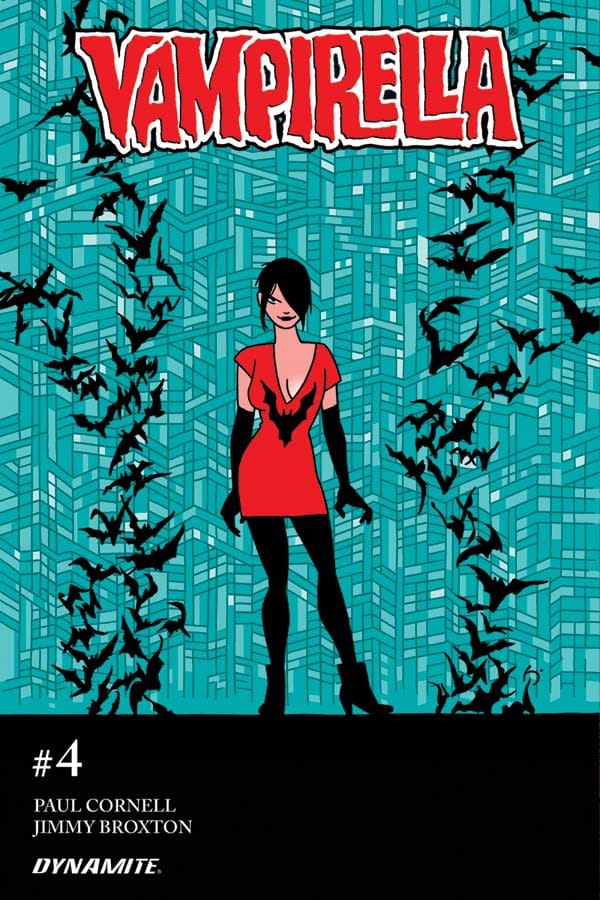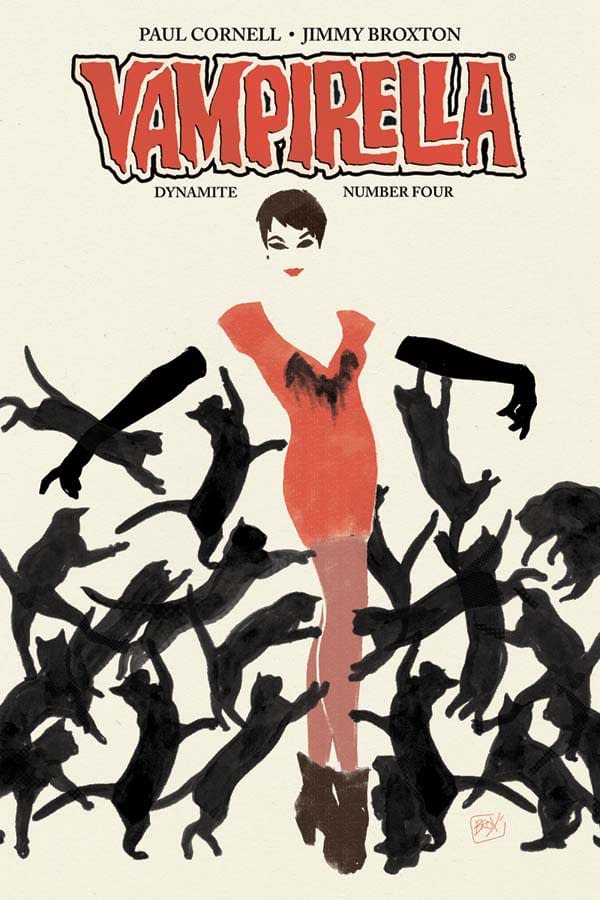 Z NATION #3
Cover A: Denis Medri Cover B: Lucio Parrillo Cover C: Photo Cover Writer: Craig Engler, Fred Van Lente Art: Edu Menna
Z Nation: Sea of Death – Part 3 Specialist Israel Johnson and Private Edie Cutter find themselves caught between warring factions as the remnants of the U.S. Navy board the floating zombie fortress The Empress of the Seas to capture the food substitute Soylent Z. With the Captain and his notorious Crew distracted by the fight, Israel and Edie decide their best course of action is to steal the Soylent themselves, not realizing the Navy has a secret weapon they're about to deploy. Meanwhile, in the depths of the ocean an all-new zombie menace begins to stir. Sea of Death is a prequel set in the world of Syfy's hit zombie series Z Nation, produced by The Asylum. Featuring Z Nation's signature blend of horror, humor and heart, Sea of Death is a six-issue miniseries from acclaimed writer Fred Van Lente (Marvel Zombies, G.I. Joe) and Craig Engler, based on the long running series Z Nation created by Karl Schaefer and Craig Engler.