Posted in: Comics | Tagged: disney, don rosa, duck tales, ducks, fantagraphics, uncle scrooge
---
Fantagraphics To Collect Complete Don Rosa Duck Adventures… And More Popping up on Amazon is Uncle Scrooge and Donald Duck: "The Son Of The Son" The Don Rosa Library Vol. 1 for $29.99 from Fantagraphics, following up on their Carl Barks library volumes continuing with Walt Disney's Donald Duck: "Trail Of The Unicorn" (Vol. 6)
It looks like the publisher is putting the entire Don Rosa Duck Adventure strips back into print, from 1987 to date. And knowing Fantagraphics respect for creator relations, and Don Rosa's request about those using his name as a selling point, you can expect a deal has been done beteen Fantagraphics and Rosa for continue publication. The listing states;
"Great howling crashwagons!" The Richest Duck in the World is back—and so are noisy nephew Donald, wunderkinder Huey, Dewey, and Louie, and rascally richnik Flintheart Glomgold! Because you asked for it, we're proud to present our first complete, chronological book of Duck adventures by contemporary fan favorite Don Rosa—following in the footsteps of Disney legend Carl Barks with an exciting, lovingly detailed visual style all his own! Rosa, among the world's most beloved modern cartoonists, launched his Bark-sian career in 1987. Famed for his prizewinning "Life and Times of Scrooge McDuck," Rosa wrote and drew a whopping two decades' worth of ripping Scrooge and Donald yarns! Presented with sparkling color and "extras," these Duckburg epics are getting a definitive, comprehensive North American edition for the very first time—at a price even Scrooge would consider a bargain! Full color illustrations throughout
Other Fantagraphics offerings for next year include putting The Complete Peanuts 1950-1952 (Vol. 1) into paperback, the Witzend Anthology collecting the magazine that ran indy work from Wallace Wood, Art Spiegelman, Frank Frazetta, Steve Ditko and more, a new Sock Monkey In The Deep, Deep Woods and Pirates In The Heartland: The Mythology Of S. Clay Wilson Vol. 1.
Everyone loved Fantagraphics…
---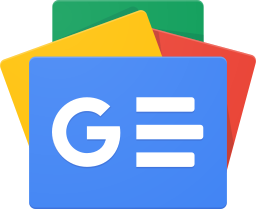 Stay up-to-date and support the site by following Bleeding Cool on Google News today!