First Look at Dark Horse's New York Comic Con Booth #NYCC
We had a little Dark Horse news already this morning from the Diamond Retailer Breakfast at New York Comic Con – including the news that our compliant comics news rivals have yet to realise has been announced – but there's nothing quite a like a bit of booth reportage to make you feel like you are on the show floor.
So courtesy of Bleeding Cool's photojournalist Daniel Celko, who has just hot-footed it from the Marvel booth, here's a look at the Dark Horse Booth, on the showfloor of New York Comic Con 2019. And it begins with a very big reference to Hamlet with Venom Island…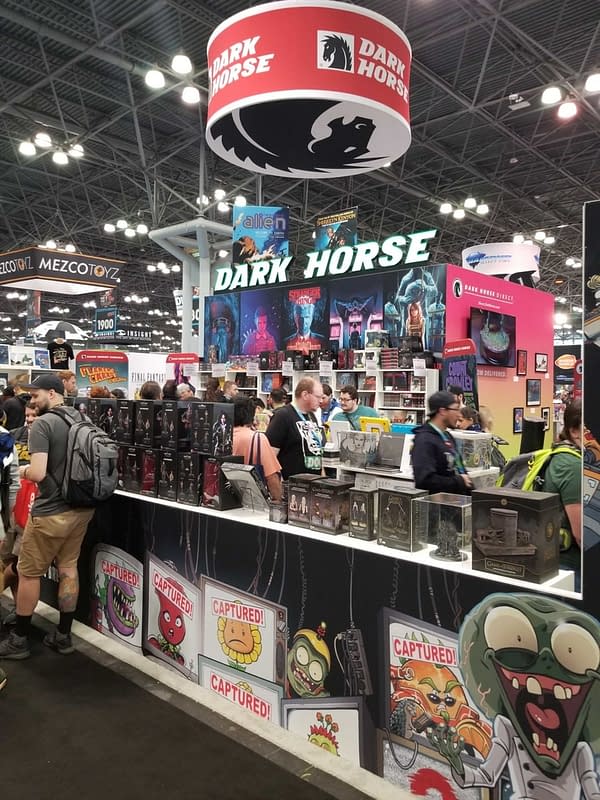 The come for the big sky roundel but stay for the Plants vs Zombies.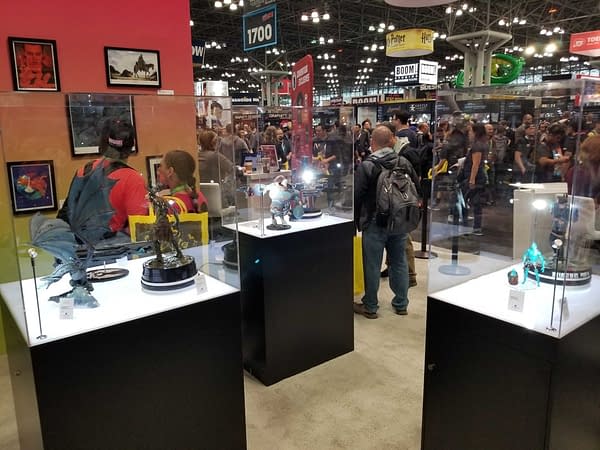 Dragons, Umbrella Academies and BPRD folk are on display…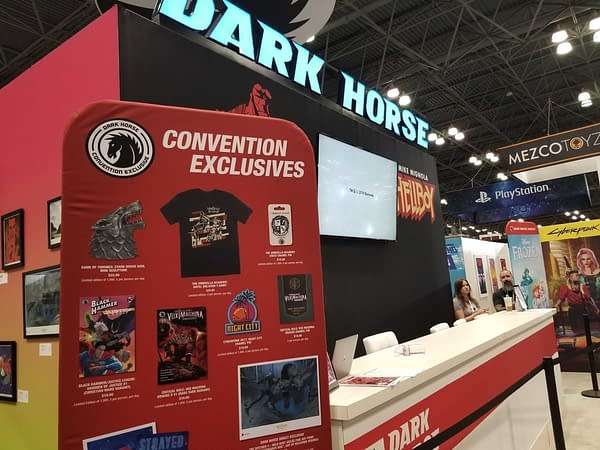 A quick look at the merch…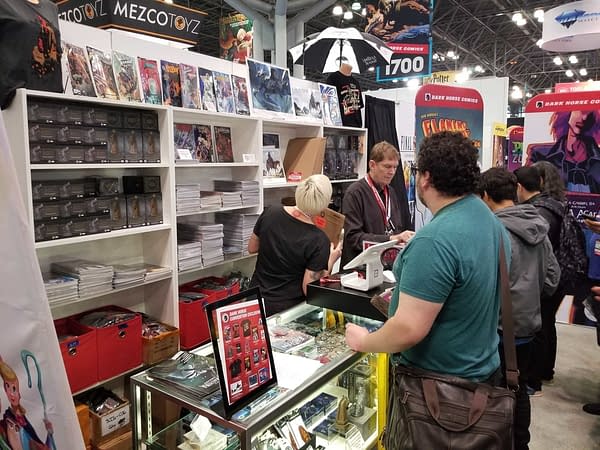 And it's off to buy it all.
Catch up with all Bleeding Cool's New York Comic Con coverage with this handy category stub. Bookmark it now… and keep refreshing.