Posted in: Comics | Tagged: Collector's Edition, Comic Book Store, comic dungeon, corner comics, maximum comics
---
Five Comic Book Stores Announce Permanent Closure
After the industry shutdown, it was anticipated that many comic book stores would shutter completely and be unable to open up again. But a mixture of comic store ingenuity, government assistance, consumer spending and the charitable work of BINC has stopped that from happening. But it would never be able to stop all comic stores closing. Bleeding Cool covered some early closures but now five more have closed.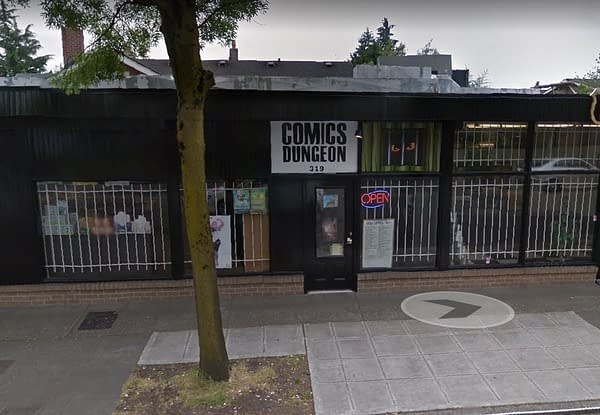 Comics Dungeon of Seattle, Washington and Corner Comics of Kirkland, Washington announced the news that they were closing on Facebook,
After 28+ years the time for Comics Dungeon and 39+ years for Corner Comics it is time for both to close. We are all so grateful to each person we have met over the years. The 15 years that Lainie and I have owned the stores have been amazing. The foundations that Marv and Steve put in at the Dungeon and Ron and Paige at Corner truly shaped businesses that are reflections of the communities they were built in.

We are proud of the changes both stores have made over the years, becoming businesses that welcomed diversity, inclusion and that created an atmosphere for families and kids. We are proud that over the last 3 years we have been able to help local schools create willing readers at all levels and embrace comics as a medium for education. None of this would have been possible without your support.

However, changes in the business climate in our area, major shifts in the comic industry plus the devasting impact of Covid-19 have put too much stress and costs on the stores. We have been working hard to put this off and we appreciate all the support we have received over the past few months. We will never forget the support we received from the GoFundMe that so many of you participated in as it has made the landing for our staff that much softer.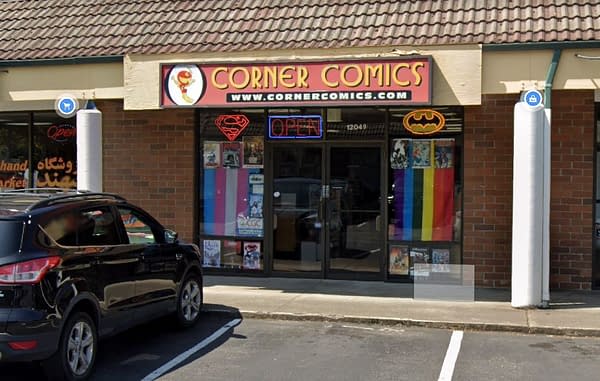 We apologize for the sudden nature of this, but please bear with us as these events have been hitting hard and fast.

Our last day will be July 18th. We have already closed the store front at Corner Comics and are serving the eastside from the Dungeon. We will still arrange pick up at Corner for the next few weeks, the schedule will be forthcoming. Our last shipment of new product will be July 8th except for DC Comics which will be June 23rd. If you want something, please preorder it at least 2 weeks in advance. We will continue to fill subscriptions for all publishers through our last day. We will not be taking any special orders after June 15th. If you have gift certificates, store credit or groupon, please come use them before our last day!

But where will you get your comics after the Dungeon and Corner are gone?

The Comics Place in Bellingham will take over all of our Pre-Covid mail order customers. Django and Jeff have a smooth-running mail-order system including a great online store, as well as cool brick and mortar location! We know they will keep the quality and communication levels that you have grown to know at the Dungeon and Corner. You can contact them at info@thecomicsplace.com If you do not want to be transferred please let us know ASAP, we will do everything in our ability to make the transition smooth.

Outsider Comics and Geek Boutique in Fremont is one of the most progressive comic stores in Seattle, focused on community and building a welcoming and safe comic retail space. Jill and staff are amazing and will be happy to help you get the books and geek attire you need! Contact them at subscriptions@outsidercomics.com

Dreamstrands in Greenwood will waive their deposits for subscriptions for any Dungeon customer. Gabriel has been a staple in the Seattle comics scene for longer than he will admit and has a great comic selection, back issues, and gaming, additionally he will special order any items you need. Email Gabriel at delanor@dreamstrands.com

Mill Geek Comics in Mill Creek/Bothell will welcome our eastside customers still looking for a great brick and mortar store. Contact them at millgeekcomics@gmail.com

Wherever you land make sure you find a place that fits you! We will gladly print out your subscription list to help your transition.

Again, we thank you for your business, support and friendships over our stores' amazing runs!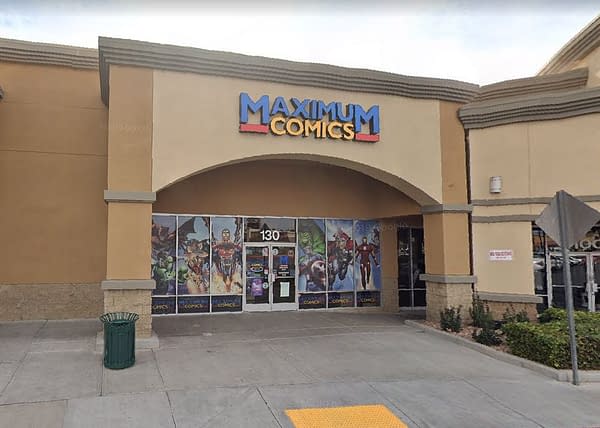 MaximuM Comics of Las Vegas also announced that they were closing a store,
No one ever likes to have to announce this type of thing.

Sadly after 10 glorious years at our Henderson location, our last day open to the public at that shop is JULY 15th.

When we opened in 2010 the rent for that space was $4200/month. It is now $8200/month and the property owners are not willing to consider rent reduction.

In light of the current global health pandemic we find ourselves in, along with the comic book industry uncertainty and the economic uncertainty of the country, it would be highly irresponsible of me to sign another 5 year lease, at this space or anywhere, really.

Henderson customers–we are still here for you!
Between now and July 15th you'll find all sorts of CRAZY discounts throughout the Henderson location!

IMPORTANT!
******Pull Box Members that choose to re-locate their comic book pull box will be able to continue service uninterrupted, not missing out on any issues, here is a simple form to complete, no later than June 19th!******

YES–your Rewards Points totally transfer to other locations!
YES–your Gift Cards are good at any MaximuM location!
YES–your pre-ordered items will be available still!
YES–we will have a special permanent discount for all Henderson customers that move their Pull Box over to another location!
YES–we will be offering Mail Order Service to your home or office, beginning late July!

June 19th–last day to let us know if you'd like your Pull Box transferred to another location!
July 15th–last day open to the public.
HUGE sales throughout the store!

Thank you for being such fantastic people, Henderson! We love the time and memories we have had over the years and we hope to see you and your smiling faces at our other locations in town! Look for some of your favorite Henderson people working at the other shops!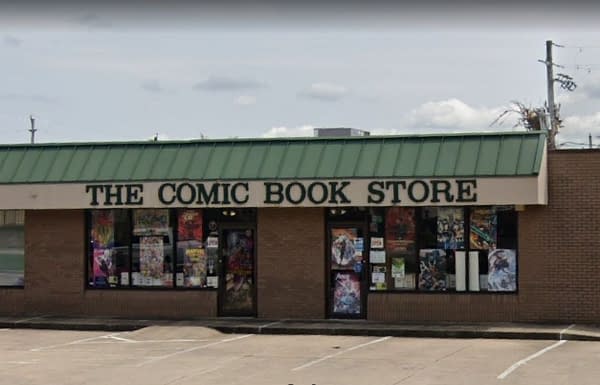 While Collectors Edition in North Little Rock and The Comic Book Store in Little Rock are closing and will be going mail-order only. Owner Michael Tierney writes
One of the reasons that I've enjoyed such a successful run with my pair of comic book stores over the last 38 years has been the recognition of market trends, and always shifting with them. I've often referred to retailing as a job that requites constantly wearing a pair of roller skates to roll with the changes.

After June 27th I'll be adapting to change once again when Collector's Edition in North Little Rock and The Comic Book Store in Little Rock transition from retail storefronts to mail orders and online sales.

I'm not closing down–I'm just changing the way I do business.

I've already been handling mail order accounts for most of my 38 years, so this is not a new endeavor. And recently my online sales through my (ID: rockark) Ebay Store have actually been better than my storefront sales, and that's been with very little effort, so it was time to make a change. With the pandemic, so many comic fans started letting their fingers do the walking online.

For all of my existing mail order customers, there will be no changes. You're good to go.

For my walk in customers, if you participate in my reserves service then you're already halfway set up to convert to a mail order account. Please contact me as soon as possible if you'd like to make the change. Everything about your account will remains the same–the only difference is that you'll no longer need to make trips into the stores–your books will arrive at your home.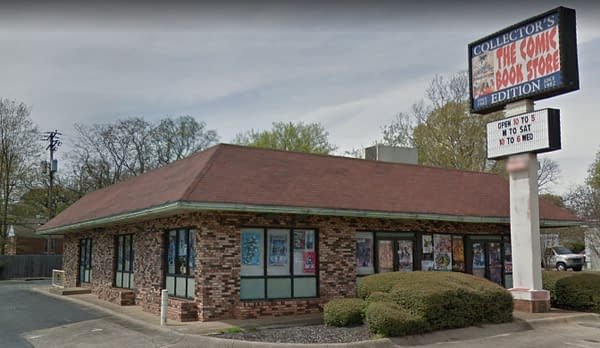 I've had some customers cry when I started breaking the news yesterday. You and I have been a part of each other's lives for so long, these letters look to me like a welt raised by a whip. The only reason I didn't tell anyone sooner was because this decision hinged on the sale of my JFK property. That agreement was struck today. So now it's official.

Four decades ago, after being International Graphics' youngest ever division manager at the age of 22, people thought I was crazy when a few years later I quit the largest printing conglomeration in the state. Since I'd opened my first store six months prior, it only took a twenty minute drive before beginning my new career as a full time comics retailer. Not long after that, technological changes began crashing the printing industry and International Graphics went out of business.

The comics industry has also changed shape many times since then. Comic collectors who were once embarrassed to admit that they read comics are now the cool person who knows all the pop culture. When I started, comics were still printed on letterpresses in Sparta, Illinois. Now they are made everywhere, both on demand and digitally. The recent Covid-19 pandemic has created challenges like the industry has never seen before, and it's time once again to adapt.

Over the last couple of years, I've also had an explosion of fiction and non-fiction books published as a writer. Right now I have contracts to produce 6 new books in the next 12 months. That's on top of scripting, coloring, and lettering the weekly online comics that's been running for the last two years. Other deals are waiting until I have the time.

So, the good news is that, just like when I left International Graphics, when I walk for that last time out the door as a storefront retailer, I'll drive twenty minutes and transition into several new careers that I've already begun–as an online retailer and mail order service, as a elected public servant, and as a professional writer and colorist. So, this is not goodbye. Even should you elect not to continue doing business with me as a mail order account, depending on which books you read, we may still be staying in touch.

When you're doing what you enjoy, it's not work, it's a labor of love.

That's what the last 38 years have been–and hopefully what the next 38 will be!
So while five stores are closing, some will be continuing with other stores in the chain or going to mail-order. But it is five fewer visible representations of comic books to the passing crowds.
---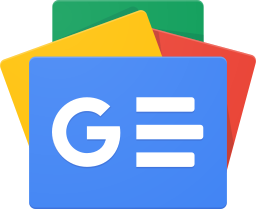 Stay up-to-date and support the site by following Bleeding Cool on Google News today!