Flash Fans Should Pick Up Tomorrow's Teen Titans #8 As Well As Flash #22 For DC Rebirthness
So it's not just Flash #22.
Every fan of Deathstroke, the DC Universe assassin Slade Wilson, knows that scene from Identity Crisis. When, surrounded by superpowered members of the Justice League he proceeds to take them all out, one by one, starting with the Flash. That's the one. And there's also a scene with a certain Kyle Rayner…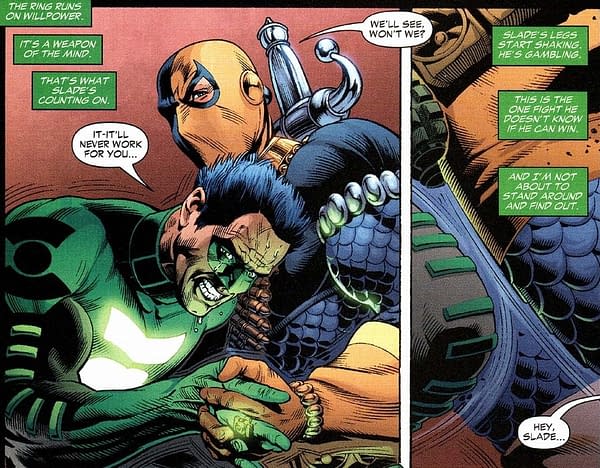 Well, we understand that tomorrow's Teen Titans #8, the second part of the Lazarus Contract storyline, and featuring Deathstroke, may have a similar scene that will stick in the Flash memory banks.
The preview given by DC PR to their media partner Multiversity, has Wally West bump into Slade.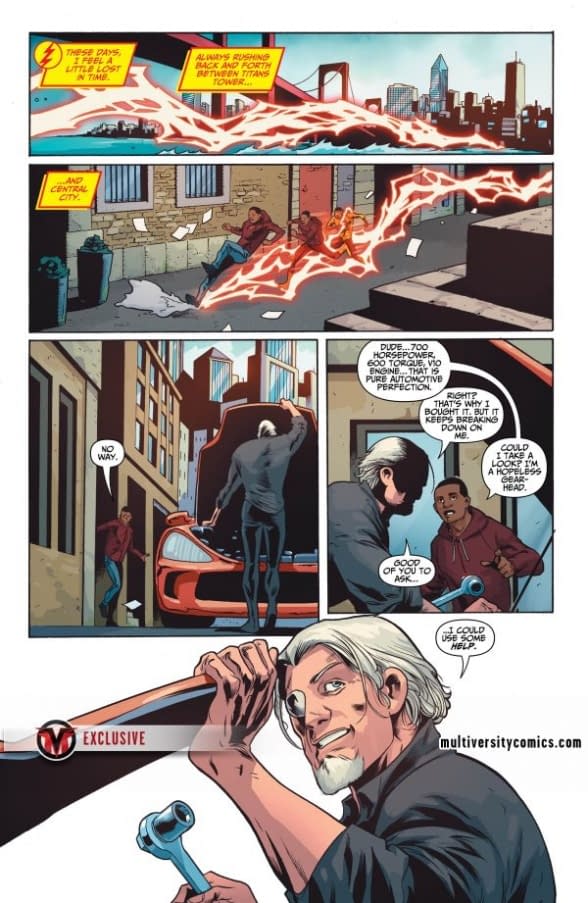 Man, did no one tell this Wally West not to speak to strangers? Especially not to go for burgers with them. But, as you can see, this man has a plan. And it taps directly into the nature of the Flash, of Speed Force and also throws in a dollop of that DC Rebirth Special as well… as this is the Teen Titans Annual in a few weeks it all concludes into… Papa's got a brand new super-suit…
Teen Titans #8 is plotted by Dan Abnett, Benjamin Percy and Christopher Priest, scripted by Benjamin Percy, pencilled by Khoi Pham, inked by Wade Von Grawbadger and coloured by Jim Charalampidis and published by DC Comics tomorrow.