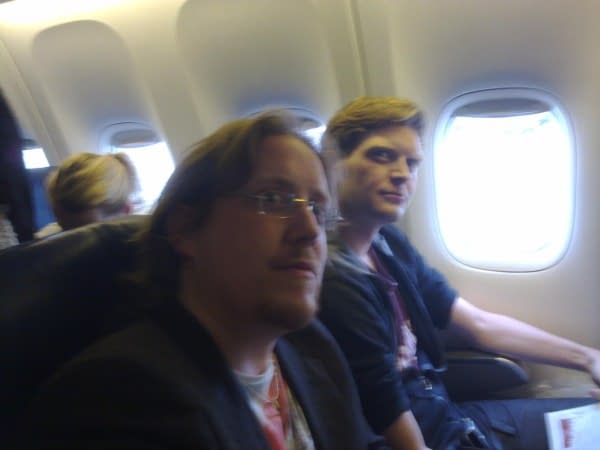 I appear to be on an aeroplane sat next to Si Spurrier.
We take off shortly. We land in New York later this afternoon. There will be taxis. I've lined up a bunch of stories and previews to run while I'm in the air. And there are one or two stories I'm hoping to hear back on by the time I land…
Enjoyed this article? Share it!