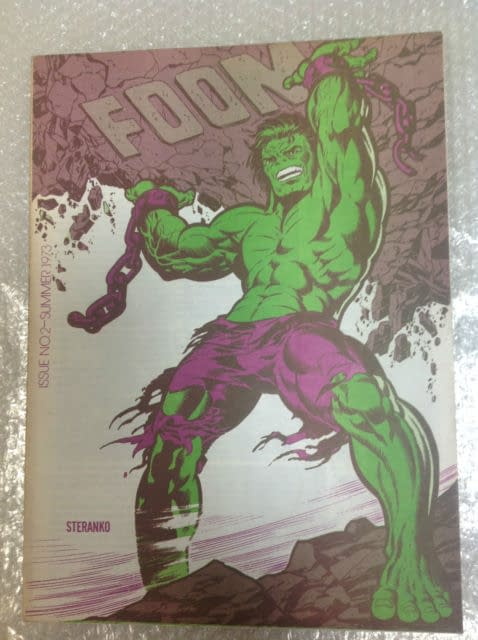 FOOM, or Friends Of Ol' Marvel was a fanzine about Marvel actually produced by Marvel Comics, as if it were something from the small press.
Published in the seventies, and initially designed and edited by Jim Steranko (he drew the second issue cover above), it was intended to represent a fan voice for Marvel – but nothing that might frighten the horses. No fanfic of Cyclops and Professor X, here.
It did however contain lots of fan art and fan-inspired articles. The first issue had a competition for readers to create their own character in the Marvel style.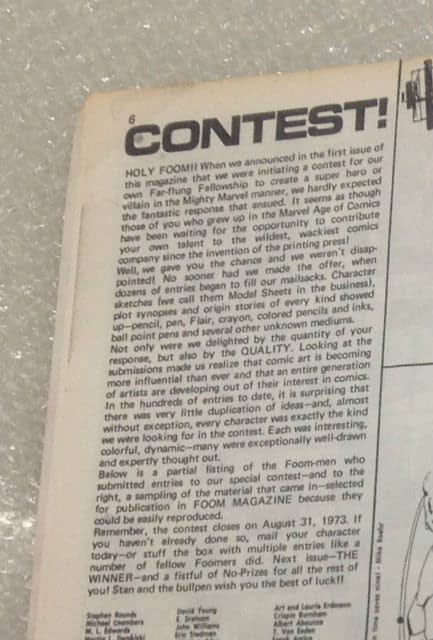 And the second issue from 1973 had the winners. White Persian by Jackie Edwards. Stefan Wolff by Stephen Gilbert Unstead. Demo-Man by John M Trail. Darkstar by Richard John Larson. Novaton by Mariano Nicieza. Even an entry from Steve Rude! But also one from Andy Olsen…
The Wolverine. A character who appears to have some kind of healing ability, or maybe a metal skeleton under his skin, being injected with something, and a tiger stripe on his face mask… oh you can read into it what you want.
Hulk #181 came out in 1974.
Judge for yourself if you want, one fellow is taking full advantage of the situation over on eBay…
Enjoyed this article? Share it!