When Is A Merger Not A Merger? When It's Desert Sky Comics (UPDATE) Desert Sky Games And Comics appeared to be an Arizona chain of stores, currently four, with plans to open three more.
They are currently DSG South Gilbert , DSG Tempe, DSG Arizona State University and DSG Ironwood. Also known by their individual names, Tempe Comics, Critical Threat Comics and Chameleon/Bad Moon's as well as a previous Desert Sky Games store. At least they were.
Only three months ago, Desert Sky's Michael Bahr was warning other stores from moving into comic books…
June was gangbusters for comics, with the DC Rebirth cycle being a huge hit. However, DC's resurgence largely masked a tepid, mild decline for Marvel beginning right around then. July plateaued, with DC leveling off and Marvel continuing to disappoint. Then August was down considerably across the board — and the trend line continued into September. It didn't help that Star Wars Darth Vader drew to an end and Dark Knight III was perpetually late.
…weighed the pros and cons…
Speaking of which, Diamond can be difficult to work with due to their fine-grained requirements and process quirks, most of which are the natural result of the immense scale of their operation. You print millions of books every single week and get them collated, sorted, allocated, and delivered to a worldwide audience on time. Go on, give it a shot. We'll watch.
…but concluded that he was recommitting to carrying them.
On balance, I have not only decided to keep comics around, but to double down my focus upon them — while at the same time taking the immediate step of clearing out space, the most acute of the current issues that was steering me toward the "bail" camp.
That has now changed. He writes,
Right around the end of September, the bottom fell out on comic sales. The category has been in free fall ever since, but with regular weekly revenue and the ordinary seasonal downturn, the weakness of the category didn't become clear until I ran a bunch of numbers earlier this month. If I were a superstitious man, I might point to the article as having "jinxed it," but as I don't believe in such hokum, I chalk it up to a coincidence of timing.
And concluded,
I am sad to see comics go, and I am sad to be closing my University location as a result, as comics were all it really had left and it was impossible to sustain with the existing lease. The first comic store I ever visited was at ASU, and it was beyond my wildest childhood dreams that I might own a comic store right in the heart of Sun Devil Country. I guess I only got to have that for three weeks. It was still pretty great, even for that brief time.

I move forward now once again as Desert Sky Games. I won't use the old logo in the future as it did not translate well when not colored in, and reads "deh-ZERT-skee." But at least my marquee sign, which in that original logo says only "Desert Sky Games," will now go back to being wholly and unambiguously true.
But then things changed further. He posted,
And then Mike Griffin got in touch, stating that he was the owner of aforementioned Tempe Comics. And that the merger hadn't gone ahead.
The proposed merge was not executed, and parties outside of my store and staff made wild claims. First, we have not concluded business towards a merge. The claims by Michael Bahr to cease selling comics sound grandiose, but were also not decided or agreed to by all parties involved.

I'm also contacting Bahr and the CTC staff regarding the spread of erroneous information about Tempe Comics. Bahr does not speak for me, my staff, or my store.
So it could be that all the stores will continue being comic stores. Or not. Or some of them will be. Basically? No one knows.
In related news, another store, Mesa Comics, local to the area, has also recently closed.
---
---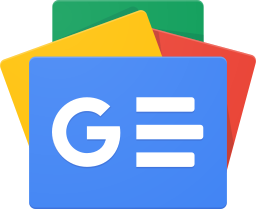 Stay up-to-date and support the site by following Bleeding Cool on Google News today!