This is What Three Hours of Frank Cho Crosshatching Gets You, For Fight Girls
Frank Cho posted a couple of days ago, a new page from his upcoming series for Artists, Writers & Artians, Inc, Fight Girls. Also in this case, he;s been fighting against the clock, and showed off the results of three hours worth of crosshatching on the background to one particular page…
After which he went to bed. A well earned rest Frank…
Here's what's coming.
Ten hard-as-nails women face off in an ancient contest of champions where the winner truly takes all: the title of "Queen of the Galaxy." To win the challenge each contestant must survive the hazards of the planet's harsh landscape, the ferocious predators on and below its surface, and their fellow contestants. This edition of the contest has a twist: one of the contestants is an infiltrator who has her eye on something bigger than the prize. Who is she and what does she really want?
He calls it 'Hunger Games Meets Gladiator'. Here's how it's looking. We have these officially released pieces of art…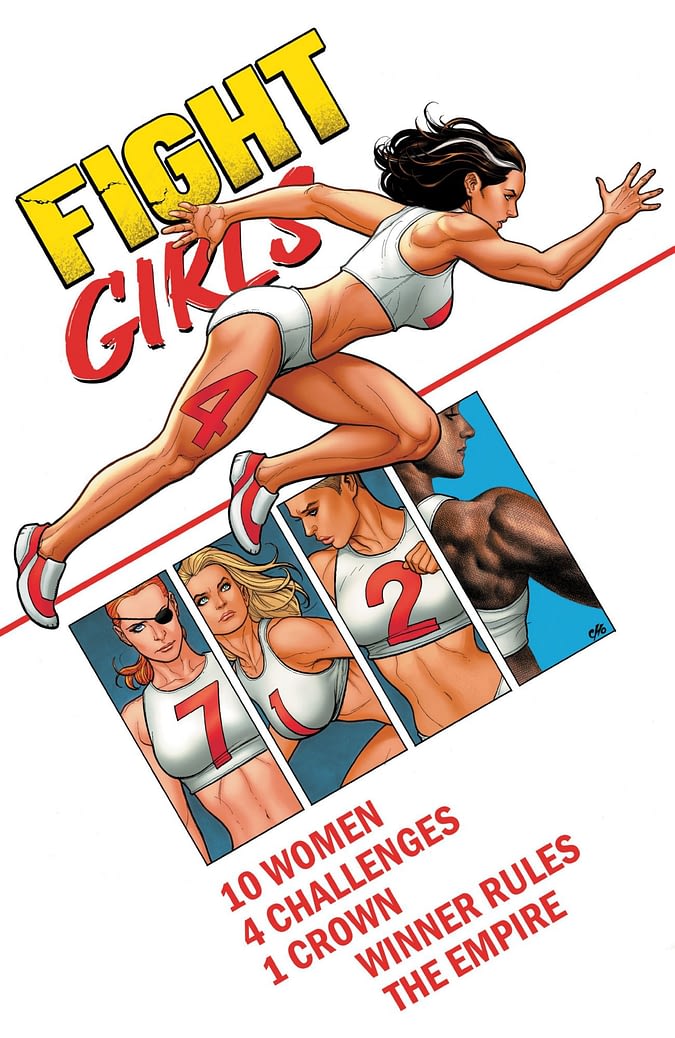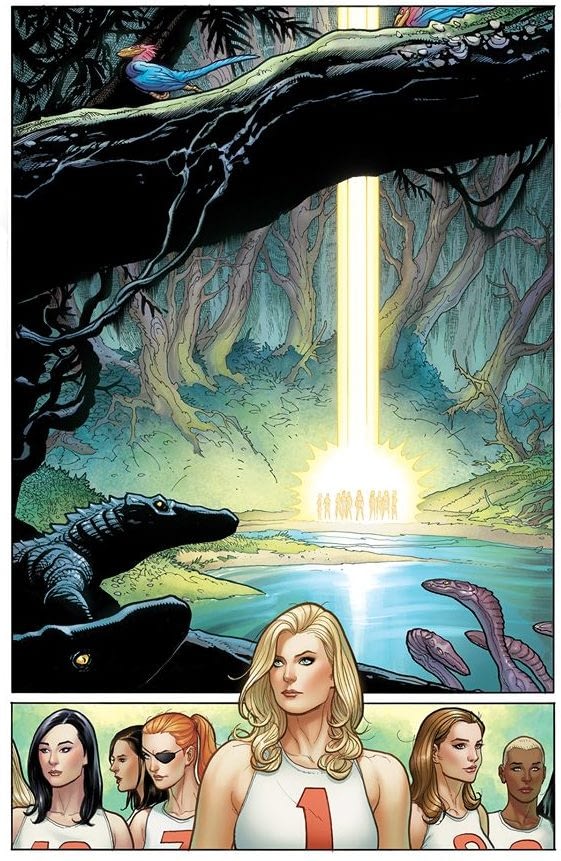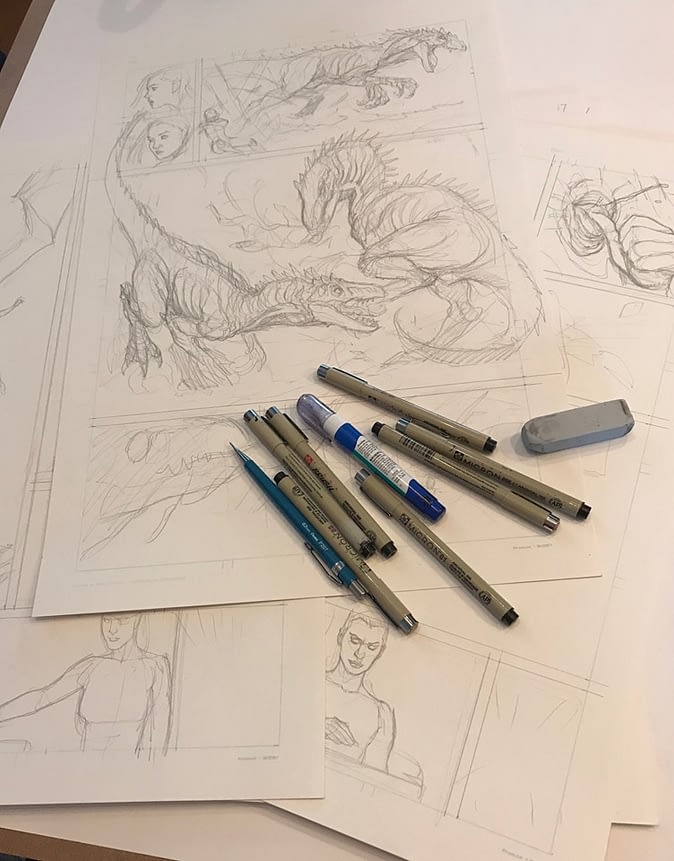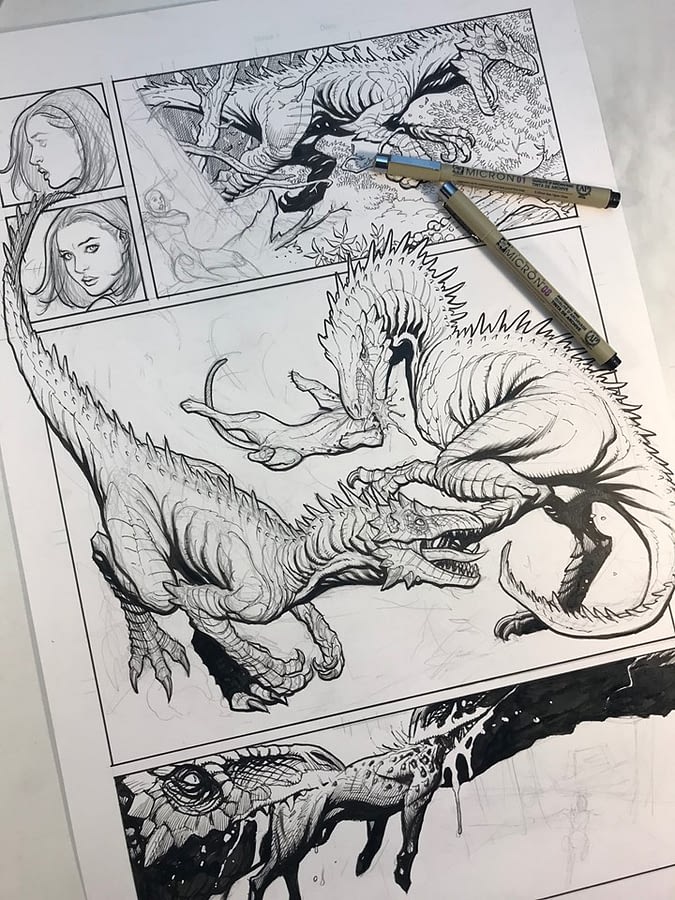 o.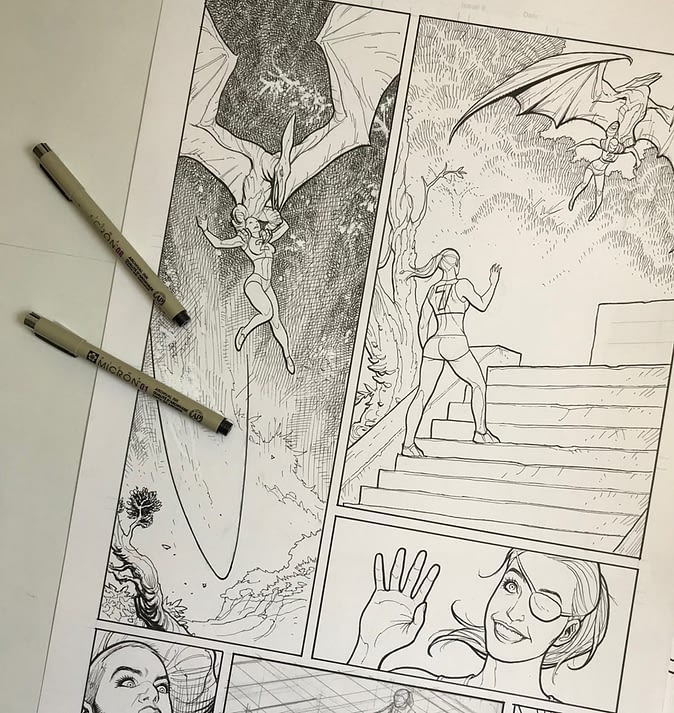 Look to see a lot more at New York Comic Con, as AWA take a massive booth to kick off their new line of comic books.