Frank Cho is a Little Late for His Outrage at New York Comic Con
Frank Cho is running a little late to New York Comic Con today – hotel issues. Don't worry, he'll be at his table, K-22, in NYCC Artist Alley right about now. He also has a line of wheatcake/outrage inspired original sketch covers he's been creating, and selling at the show… here are his first three.
A new take on Vampirella and Red Sonja as dependant and enabler.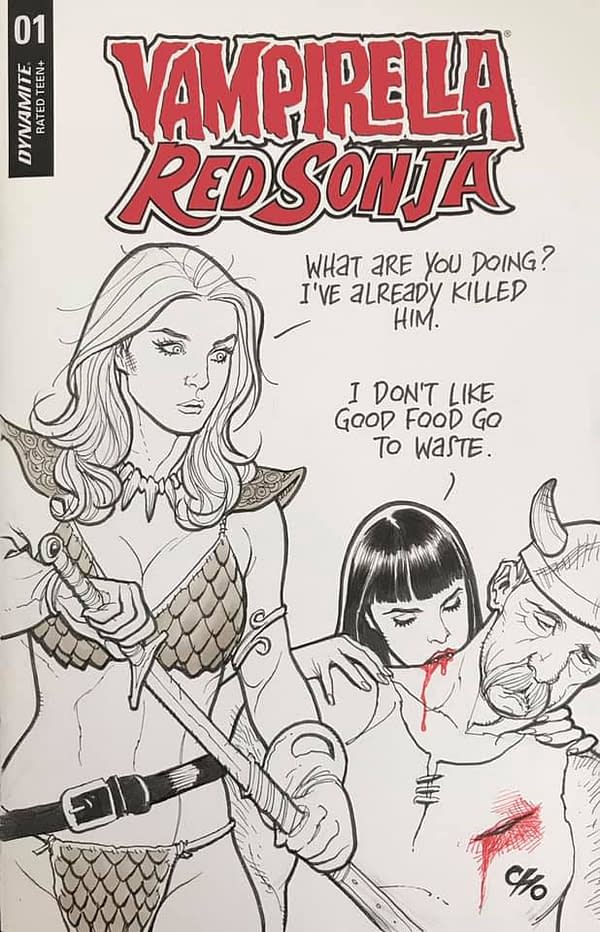 Is that Asterix they killed? A Rogue sketch that recalled the Jim Lee Savage Land issues of Uncanny X-Men.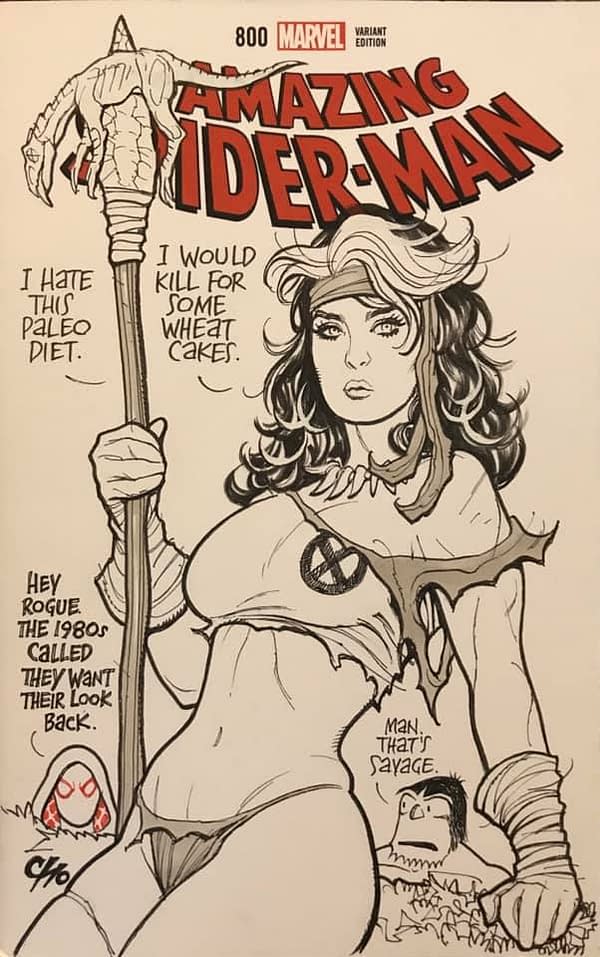 And then the pin-up model of pin-up models in comic books, Olive Oyl.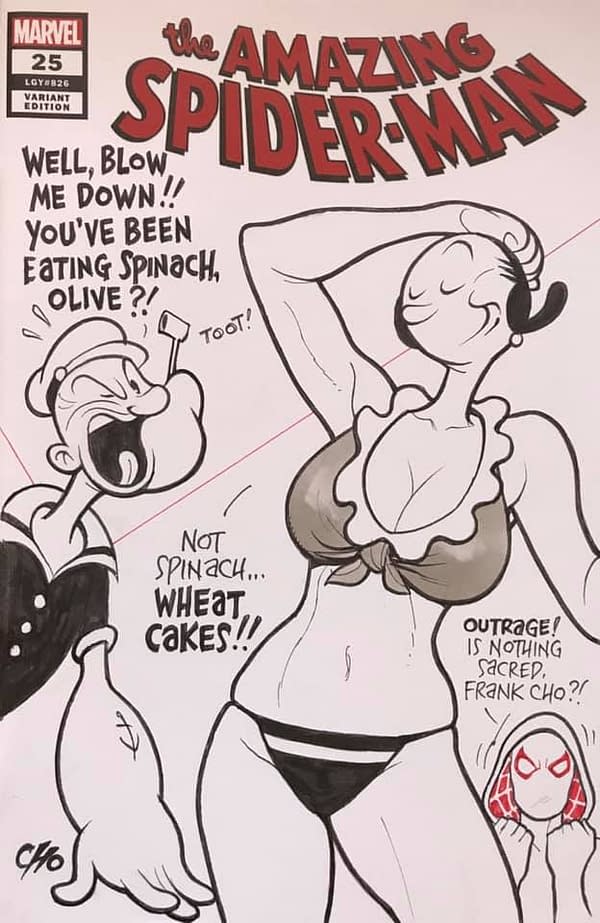 The Outrage returns… go express your rage at table K22.