So what will Marvel Comics be publishing in February 2019? It will all go official this week, but they have been announcing – and we have been finding – all sorts of bits and pieces that we have stitched together and are now running bolts of electricity through…
MYSTERY SKRULL PROJECT – Secret Invasion sequel?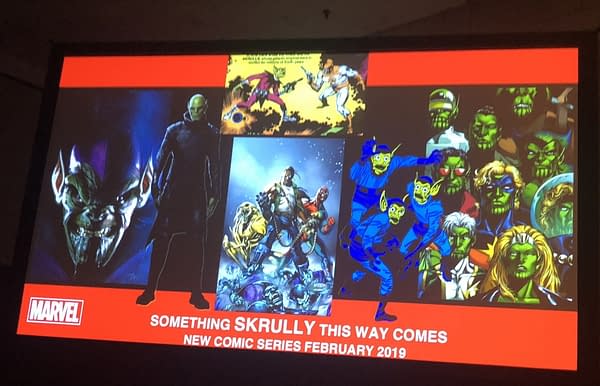 DAREDEVIL #1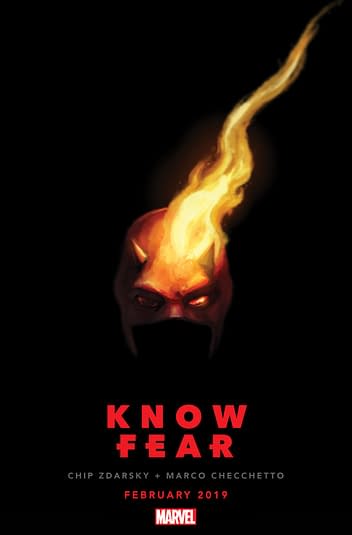 Written by CHIP ZDARSKY
Art by MARCO CHECCHETTO
Covers by JULIAN TOTINO TEDESCO
On Sale 2/6/19
Writer Chip Zdarsky (Peter Parker: Spectacular Spider-Man, Marvel's 2-In-One) and artist Marco Checchetto (Old Man Hawkeye, Hunt For Wolverine: Dead Ends) will step into Hell's Kitchen following Charles Soules' memorable run, while inheriting the legacy of pulling Daredevil out of an impossible situation. But with the Death of Daredevil, how will our hero's story continue?
AVENGERS: NO ROAD HOME (#1-4 of 10 )
Jim Zub, Al Ewing, Mark Waid, Paco Medina and Sean Izaakse,
"There's a huge bomb that goes off in the middle of this that will affect the whole Marvel Universe,"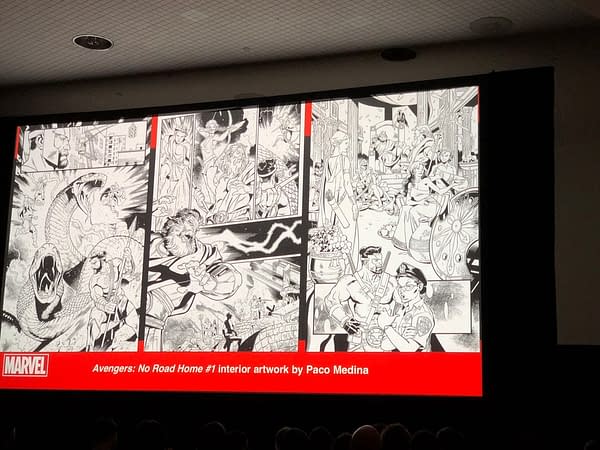 THE SAVAGE SWORD OF CONAN #1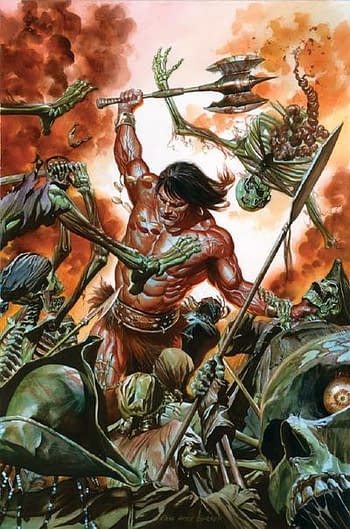 By Gerry Duggan, Ron Garney, Richard Isonove, cover by Alex Ross.
Gerry Duggan: "I hope it has all the hallmarks of a great Conan tale. It starts on the high seas, there's treasure, there's fighting, there's a potential romance, there's a little bit of comedy, and there's Conan swinging all kinds of weapons at death cultist's heads."
OLD MAN QUILL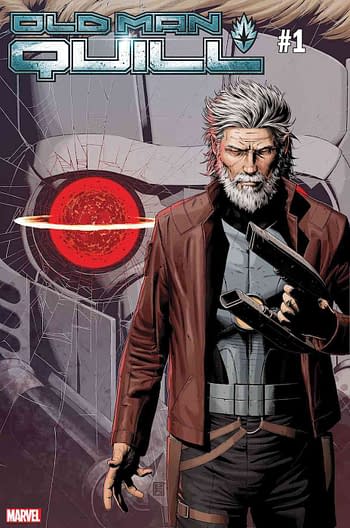 By Ethan Saks and Robert Gill, covers by Andrea Sorrentino and Rod Reis.
WOLVERINE: INFINITY WATCH #1
By Gerry Duggan and Andy MacDonald cover by Giuseppe Camuncoli
Logan ventures out alongside everyone's favorite god of lies and stories, Loki Laufeyson!
What does it all mean?
"…THE NEW COSMIC STATUS QUO WILL DEMAND…WATCHING…"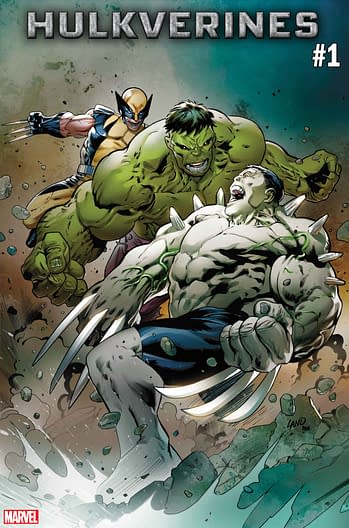 HULKVERINES #1 (OF 3)
Written by GREG PAK
Art by ARIO ANINDITO
Cover by GREG LAND
On Sale 2/20/19
This February, Marvel's two fiercest heroes are teaming up in a three-issue miniseries that will see them coming after the dangerous creation made in their name. Writer Greg Pak — a man who knows all three characters quite well — is teaming up with Weapon H artists Ario Anindito (for #1 and #3) and Guiu Villanova (for #2) to bring you HULKVERINES!
THE GUNHAWKS #1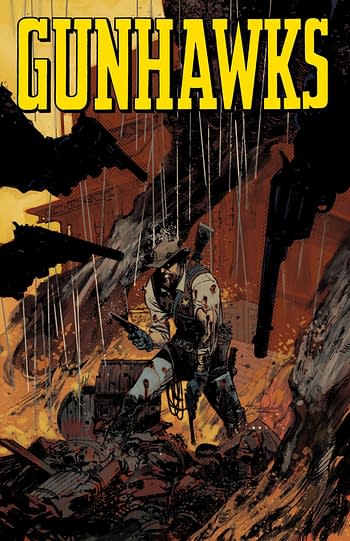 Written by DAVID & MARIA LAPHAM
Art by LUCA PIZZARI
Cover by GERARDO ZAFFINO
On Sale 2/6/19
oin in the celebration as Marvel invites you to return to a time when it wasn't stories about super heroes that drove the industry, but stories of westerns, crime, romance, humor and science fiction…and look for Marvel's 80th Anniversary one shot titles in your local comic shops starting next year!
LOVE ROMANCES #1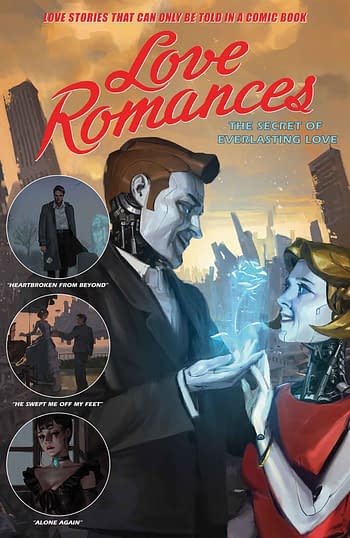 Written by DENNIS HOPELESS, GAIL SIMONE, JON ADAMS & MORE
Art by JON ADAMS, ANNAPAOLA MARTELLO, ROGE ANTONIO & MORE
Cover by PYEONG-JUN PARK
On Sale 2/20/19
ZIGGY PIG – SILLY SEAL COMICS #1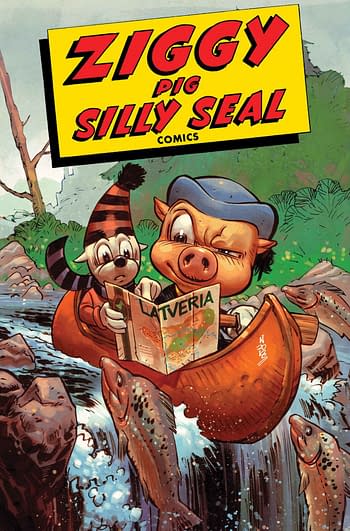 Written by FRANK TIERI
Art by JACOB CHABOT
Cover by NIC KLEIN
On Sale 2/27/19
GUARDIANS OF THE GALAXY #2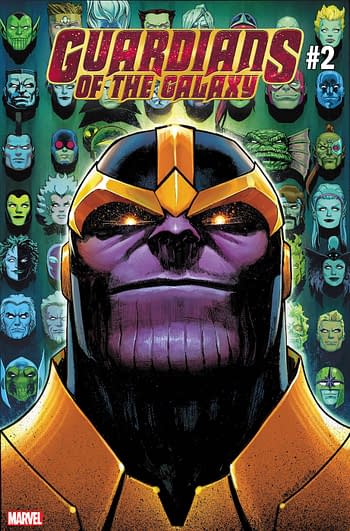 DONNY CATES (W) • GEOFF SHAW (A)
Cover by DAVID MARQUEZ
VARIANT COVER BY Matteo Scalera
• Thanos is dead… Long live the NEW Thanos!
• But who will it be?!
• Will the new Guardians of the Galaxy find that person in time before the universe comes crashing down?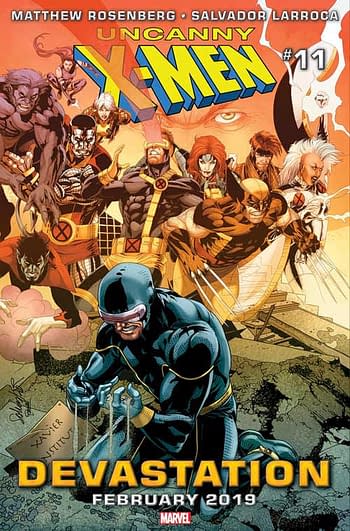 UNCANNY X-MEN #11
Written by MATTHEW ROSENBERG
Art and Cover by SALVADOR LARROCA
Coming February 2019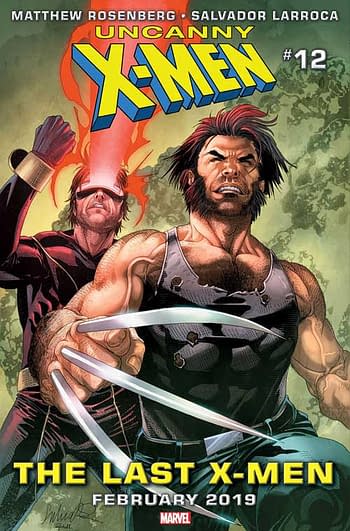 UNCANNY X-MEN #12
Written by MATTHEW ROSENBERG
Art and Cover by SALVADOR LARROCA
Coming February 2019
"This is the fight to save mutantkind, the fight to restore their legacy, and this is the fight for their lives. This is forever." – Matthew Rosenberg
The Age of X-Man dawns…and the X-Men cannot stop it.After the apocalyptic dissolution of the X-Men comes…AGE OF X-MAN!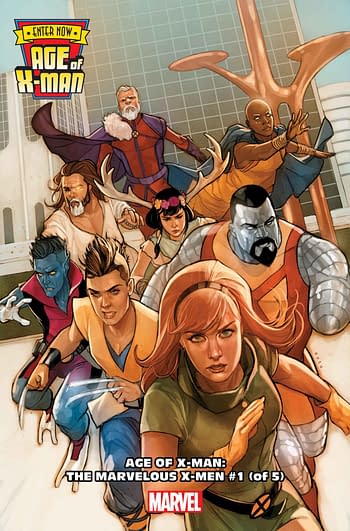 AGE OF X-MAN: THE MARVELOUS X-MEN #1 (of 5)
Written by LONNIE NADLER & ZAC THOMPSON
Art by MARCO FAILLA
Cover by PHIL NOTO
On Sale 2/6/19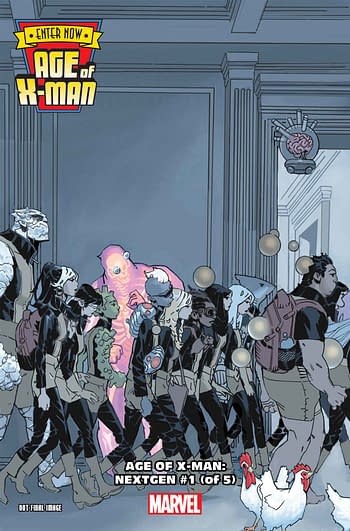 AGE OF X-MAN: NEXTGEN #1 (of 5)
Written by ED BRISSON
Art by MARCUS TO
Cover by CHRIS BACHALO
On Sale 2/13/19
AGE OF X-MAN: THE AMAZING NIGHTCRAWLER #1 (of 5)
Written by SEANAN MCGUIRE
Art by JUAN FRIGERI
Cover by SHANE DAVIS, MICHELLE DELECKI & FEDERICO BLEE
On Sale 2/20/19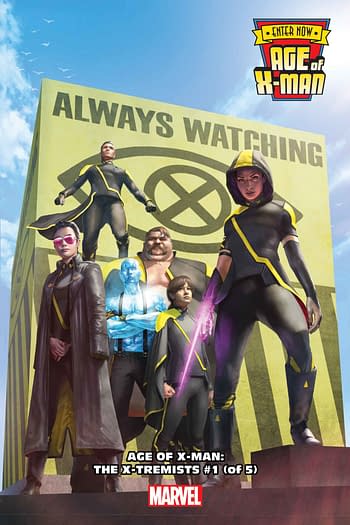 AGE OF X-MAN: THE X-TREMISTS #1 (of 5)
Written by LEAH WILLIAMS
Art by GEORGES JEANTY
Cover by RAHZZAH
On Sale 2/27/19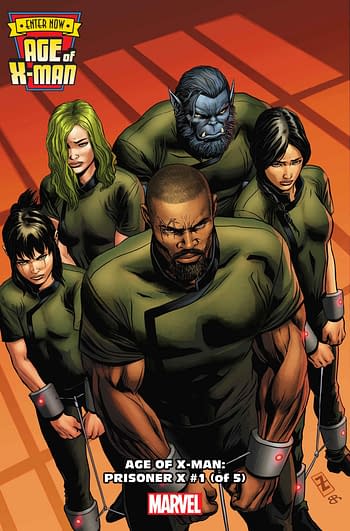 AGE OF X-MAN: PRISONER X #1 (of 5)
Written by VITA AYALA
Art by GERMAN PERALTA
Cover by PATCH ZIRCHER
On Sale 3/6/19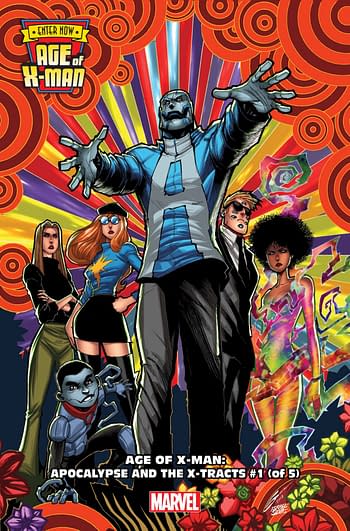 AGE OF X-MAN: APOCALYPSE AND THE X-TRACTS #1 (of 5)
Written by TIM SEELEY
Art by SALVA ESPIN
Cover by GERARDO SANDOVAL
On Sale 3/13/19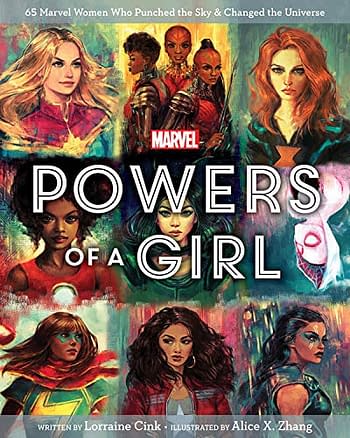 Marvel Powers of a Girl Hardcover
by Lorraine Cink, Alice X. Zhang
This is the Marvel Universe. Where the personalities, powers, and straight-up legends of countless heroic women have captured readers for generations.
This unique book is the perfect start-or addition-to any Marvel fan's collection! Using her in-depth knowledge and passion for Super Heroes, Lorraine Cink explores the lives of the exceptional and diverse women of the Marvel Universe. Filled with inspirational lessons and clever observations, each section digs into what these relatable women can teach us all about growth, bravery, and the true meaning of strength. Paired with over one hundred original, vibrant, and emotive illustrations from the talented Alice X. Zhang, this book balances the responsibility and the fun the comes with being a hero.