FREE: Happy Hour #1 In Full By Peter Milligan & Michael Montenat
Ahoy Comics is publishing the trade paperback collection of Peter Milligan and Michael Montenat's satirical comic book Happy Hour next week. And as an exclusive treat for you lucky, lucky Bleeding Cool readers, you get to read the entire first issue, from cover to letters page, soup to nuts, for free. Legally. No pirating, substacks or accidental ComiXology releases necessary,
The Happy Hour collection by Peter Milligan and Michael Montenant will collect the timely series that SyFy Wire called "a world-class comics satire in the making". In future America, being happy isn't just a right—it's the law. While the Joy Police brutally enforce the cheery code, two young people go on the run, searching for a haven of melancholy where they can safely bask in the blues. The Happy Hour graphic novel will be published in comic shops on Wednesday the 25th of August and in bookstores and Amazon on the 7th of September.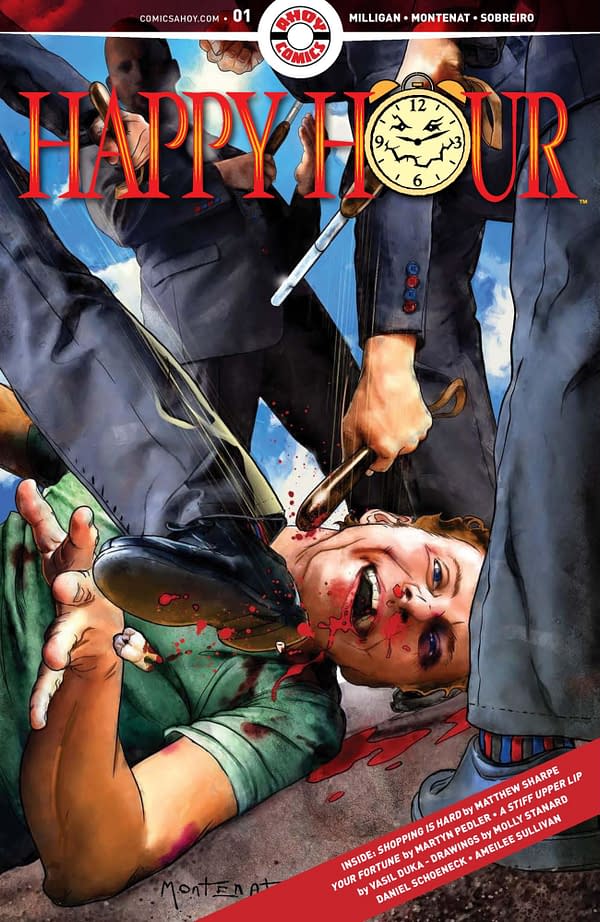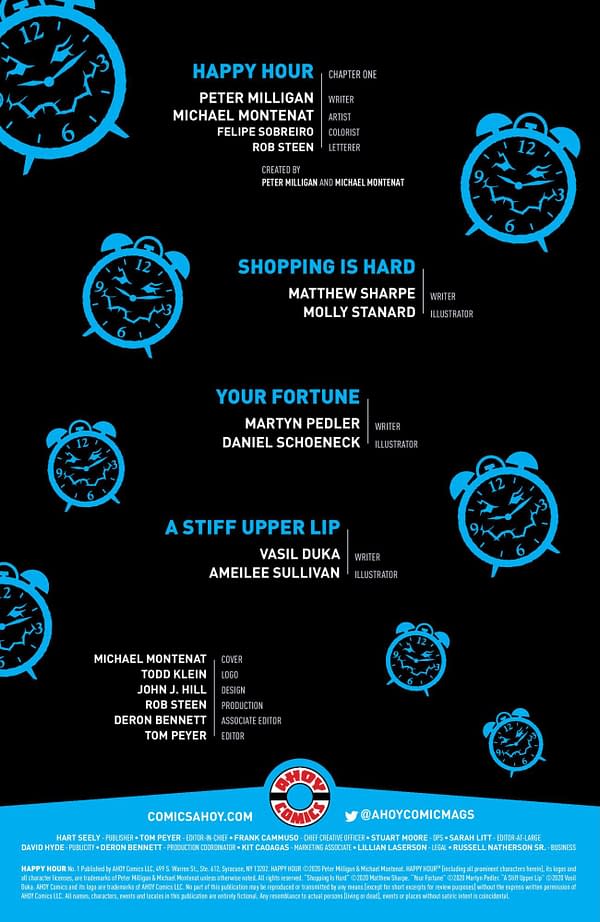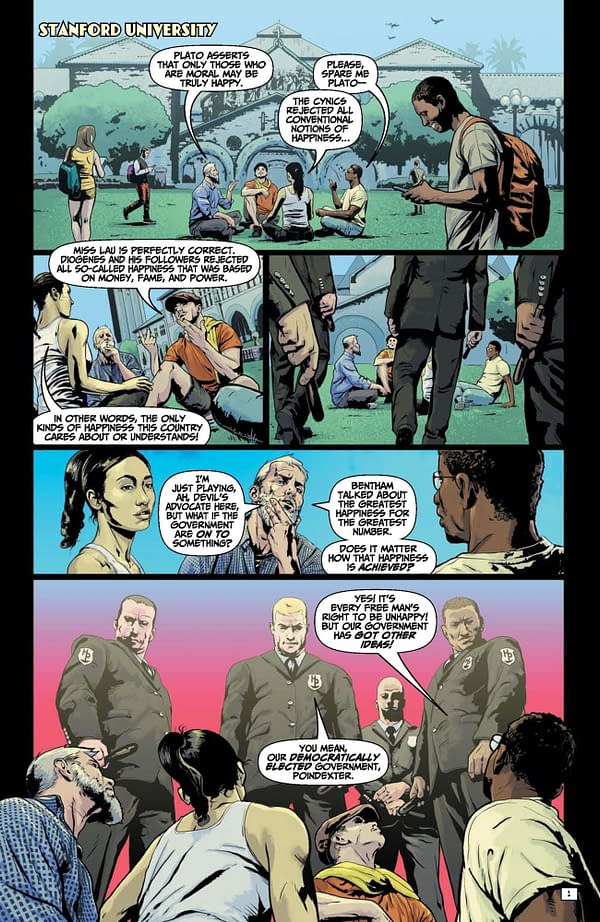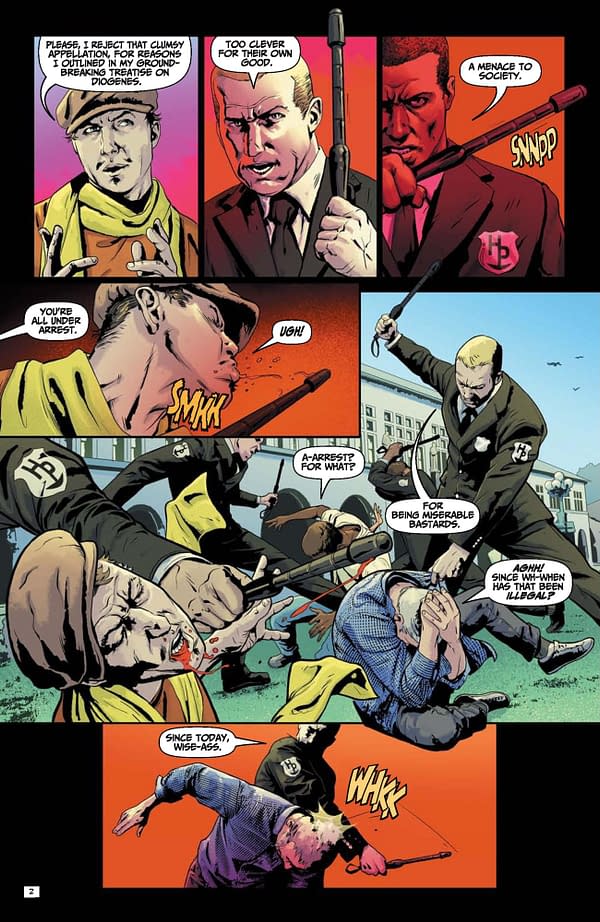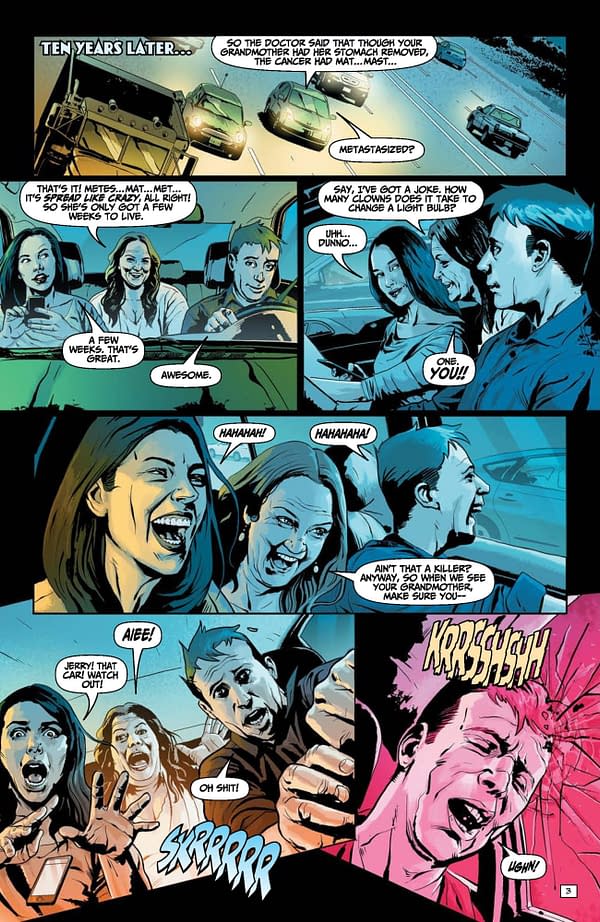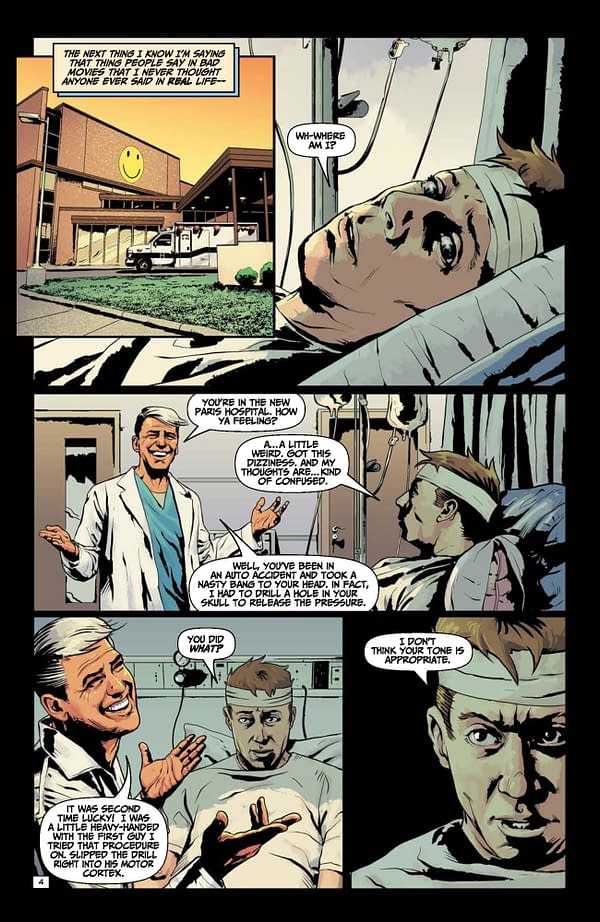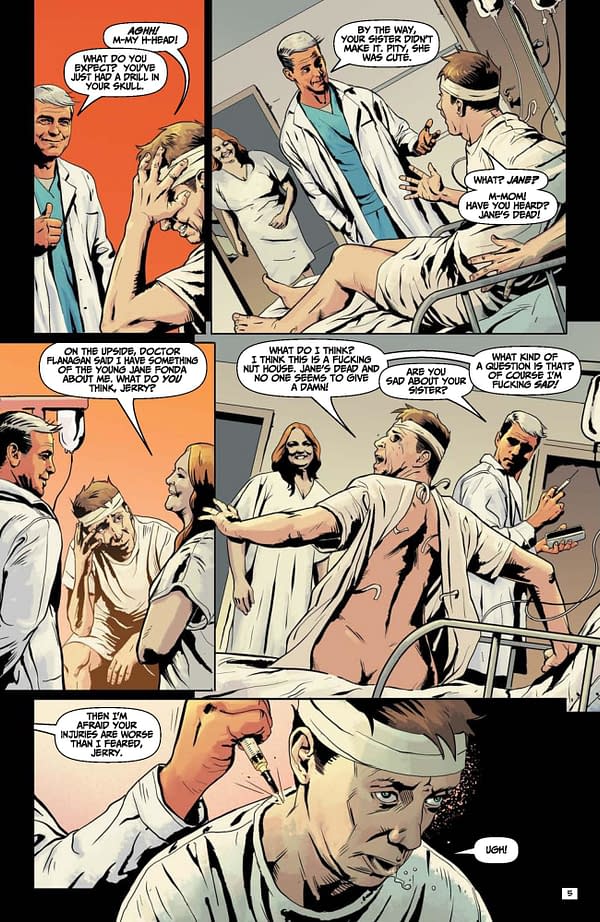 HAPPY HOUR #1 (MR)
AHOY COMICS
SEP201038
(W) Peter Milligan (A/CA) Michael Montenat
First issue! In future America, being happy isn't just a right-it's the law. While the Joy Police brutally enforce the cheery code, two young people go on the run, searching for a haven of melancholy where they can safely bask in the blues. A timely tale by superstar writer Peter Milligan (X-Statix, The Prisoner) and artist Michael Montenat (Dominion, Hellraiser Annual). All AHOY titles feature extras: prose, pictures, and, perhaps, poems! In Shops: Nov 04, 2020 SRP: $3.99