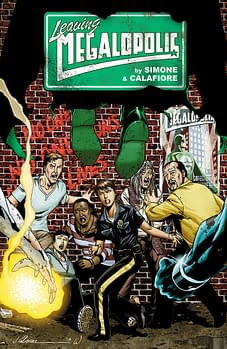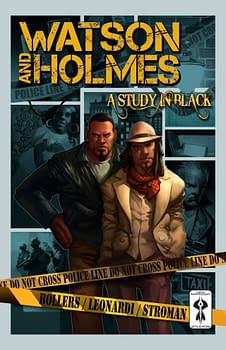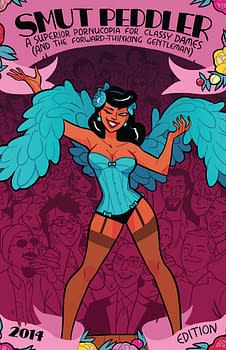 ComiXology's Submit allows creators and publishers to self-publish their comics digitally with relative ease, with new titles every week.
They can get a bit hidden away though, something I want to redress in 2015 a bit. But for now, here's the top-selling 25 titles for 2014… with Gail Simone, Jim Califiore, Gary Erskine, Joe Benitez, Karl Bollers, Larry Stroman, Rick Leonardi, Kate Leth, Erica Henderson and more leading the field… You know, people want to know where all the women and POC comic creators are? Right here it seems.
And in Douglas Rushkoff's case, shows what you can do if you an get te rights back to your cmic from DC/Vertigo….
2. Testament: Omnibus
Writer: Douglas Rushkoff; Artists: Gary Erskine, Peter Gross, Dean Ormston, Liam Sharp
4. Watson And Holmes Vol. 1: A Study In Black
Writer: Karl Bollers, Artists: Rick Leonardi, Larry Stroman
5. Smut Peddler: 2014 Edition
Writers: Kate Leth, Trudy Cooper, Blue Delliquanti, Joanna Estep, Jess Fink, Erica Henderson, and more; Artists: Kate Leth, Trudy Cooper, Blue Delliquanti, Jess Fink, Niki Smith, C. Spike Trotman and more
6. The Sleep of Reason
Writers: Blue Delliquanti, Rachel Edidin, Meg Gandy, KC Green, Brittney Sabo, Jason Thompson and more; Artists: Langdon Foss, Meg Gandy, KC Green, Kel McDonald, Brittney Sabo, C. Spike Trotman and more
16. The Book of Five Rings: A Graphic Novel
Adaption: Sean Michael Wilson; Translation: William Scott Wilson; Artist: Chie Kutsuwada
Enjoyed this article? Share it!