Galactus is DCeased in Marvel Zombies: Resurrection #1 [Preview]
Marvel Zombies Resurrection #1 is in stores from Marvel Comics this week, by Phillip Kennedy Johnson, Leonard Kirk, and Guru-eFX. After DC's answer to Marvel Zombies, DCeased, inspired Marvel's answer, Contagion, it's time for the originals to return and cash in. We've got a preview below.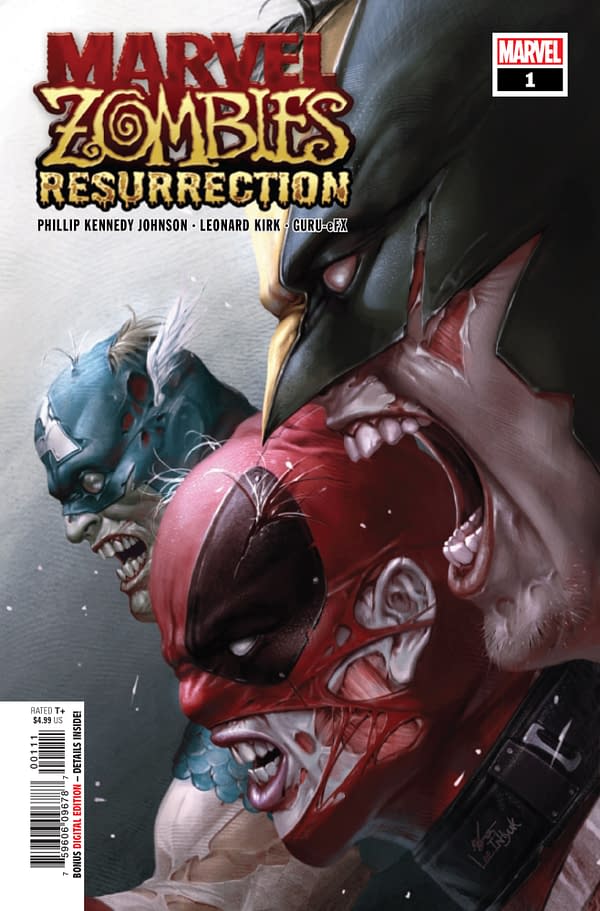 In which we find Marvel's heroes called to an urgent meeting by Reed Richards.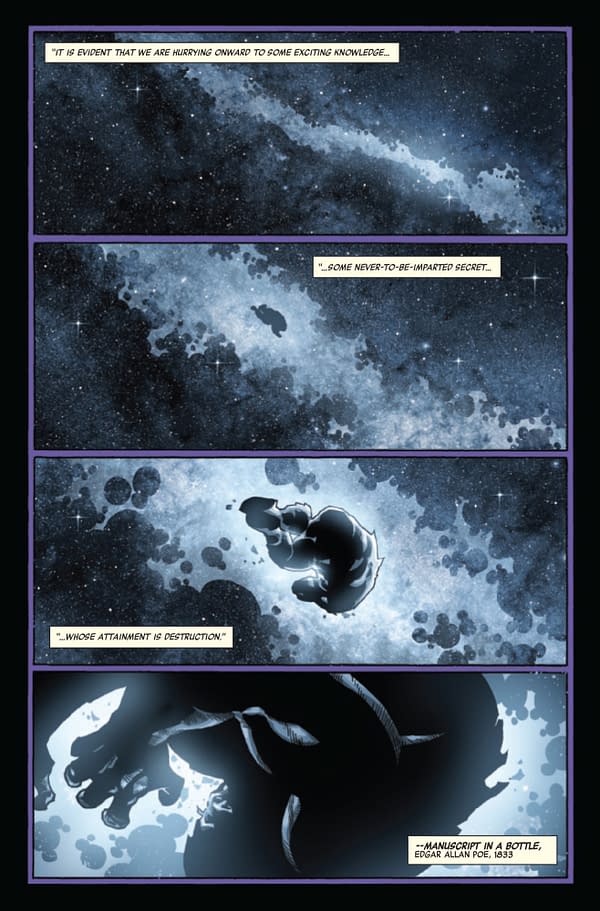 With even the X-Men taking time away from their Mutants First agenda to participate.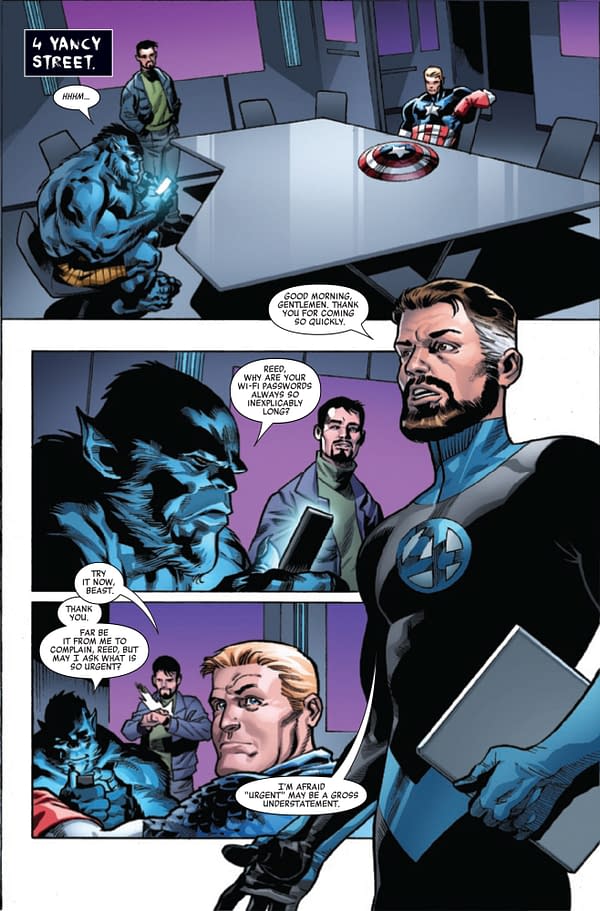 Reed received an urgent message from Captain Marvel, and discovered what appears to be the corpse of Galactus.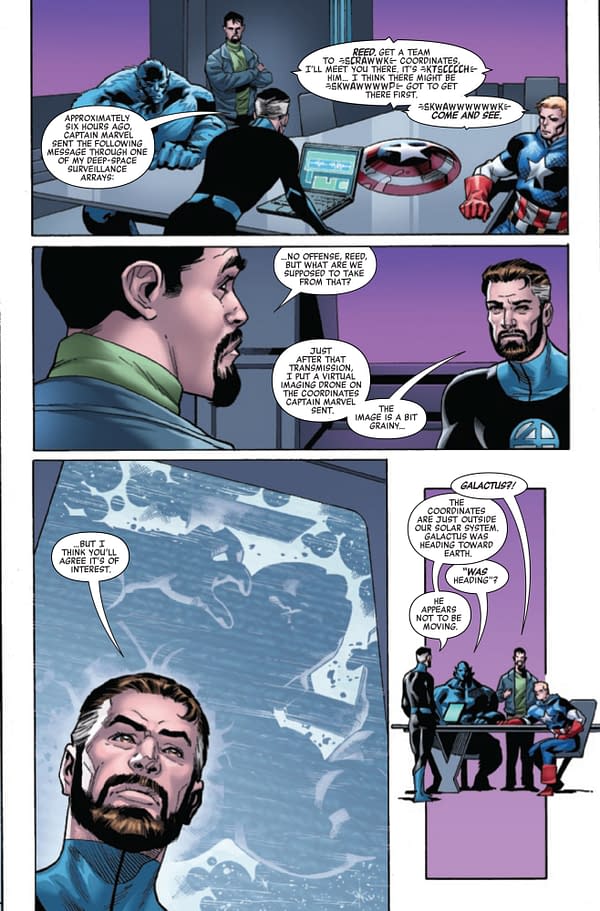 The corpse, if he really is dead, can't be allowed to fall into the wrong hands.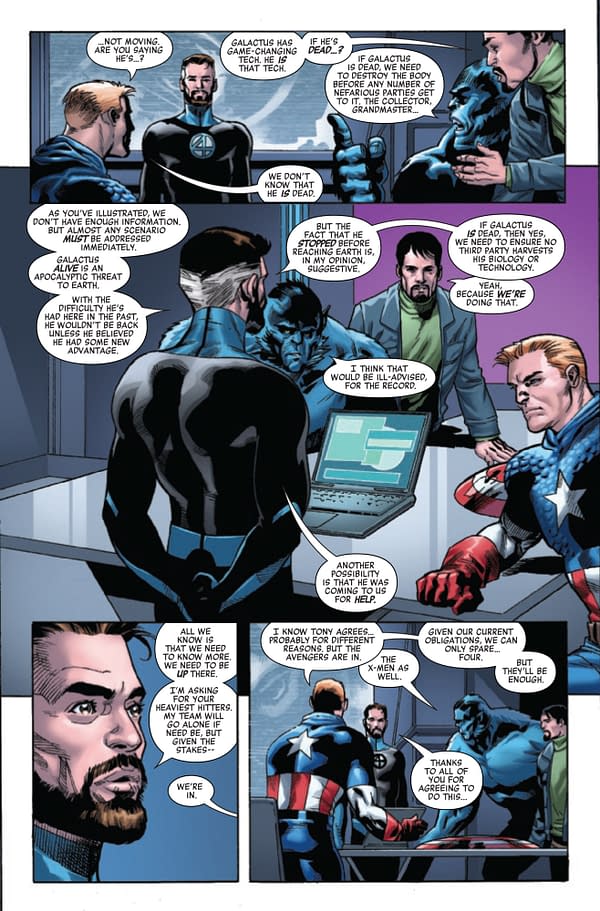 And so a team is assembled to head into space and investigate. What will they discover?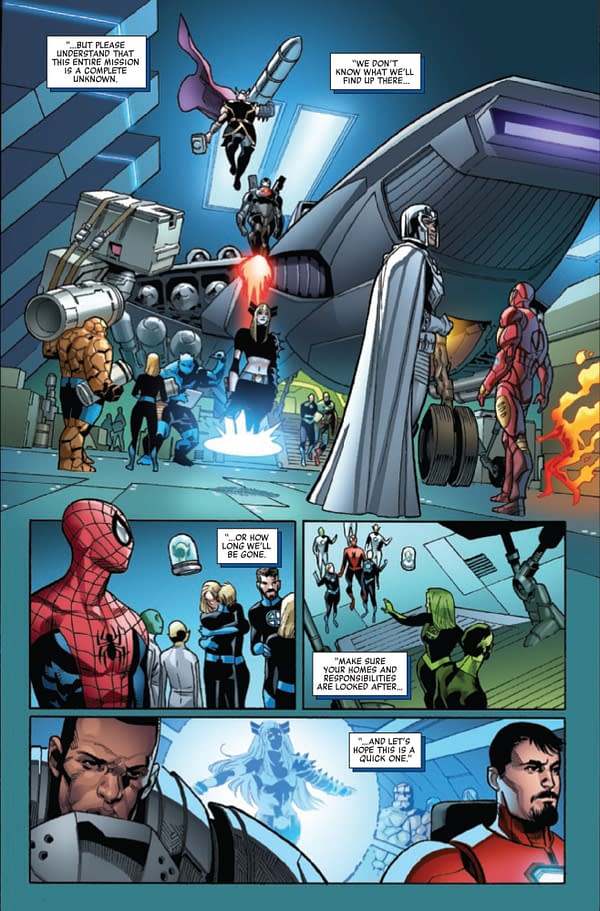 Well, the whole thing is spoiled in the solicit. Marvel Zombies Resurrection #1 hits stores on Wednesday.
MARVEL ZOMBIES RESURRECTION #1
AUG190965
(W) Phillip Kennedy Johnson (A) Leonard Kirk (CA) In-Hyuk Lee
THE HORROR SMASH-HIT LIVES AGAIN!
When Galactus' corpse appears at the edge of Earth's solar system, the Avengers, X-Men and Fantastic Four investigate. Too late, they discover that Galactus' body is now the vessel of an interstellar terror, which one-by-one transforms Earth's Mightiest Heroes into the universe's most terrifying predators! As our heroes try to escape the superpowered, cannibalistic aberrations that were once their friends and family, will any survive? And even if they do, can they hope to protect Earth from the infestation that has already claimed half of the known universe?
Don't miss the FIRST ISSUE of this terrifying new vision of the classic Marvel tale!
Rated T+
In Shops: Oct 30, 2019
SRP: $4.99