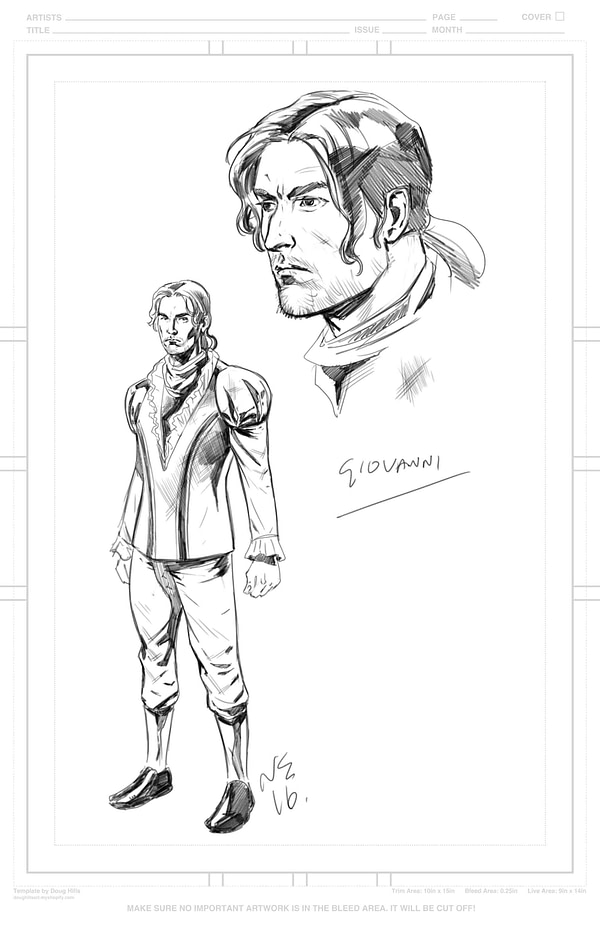 Assassin's Creed is everywhere at the moment, with Syndicate just wound down and the movie trailer for the film dropping just last week.
Titan Comics is also flying the flag for their comic series. And in July, will be welcoming back Assassin's Creed: Brotherhood character of Giovanni Borgia
Charlotte reeling from her meeting with the cartel. It's time for the Assassin cell headed by Brotherhood stalwart Galina Voronina to pull together…but will Galina be able to do it alone, or is it time for reinforcements?
Borgia is pretty sensitive to pieces of Eden in all of his appearances, so I'd bet money on some of that turning up in here.
Written by Anthony Del Col and Conor McCreery and drawn by Neil Edwards, look for it on July 20th.