Gary Lineker Apologises For #LemonMuffinGate, Sends Round 64 Packets Of Crisps In Recompense
Last week, my youngest daughter was the subject of an accidental lemon muffin theft by one of the country's national treasures, ex-footballer, TV presenter and crisp advertiser, Gary Lineker.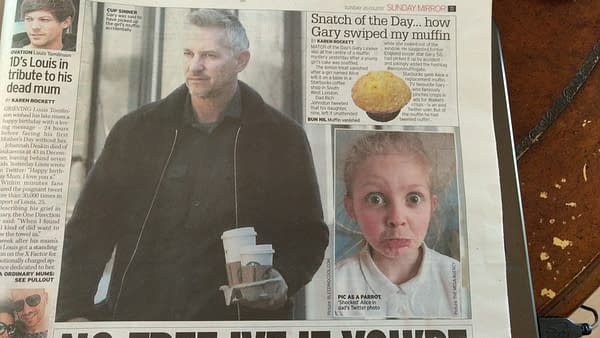 Well, #lemonmuffingate hit the national press. Eventually, Gary noticed.
Well, today, he has sent round 64 packets of Walkers Salt And Vinegar crisps in recompense.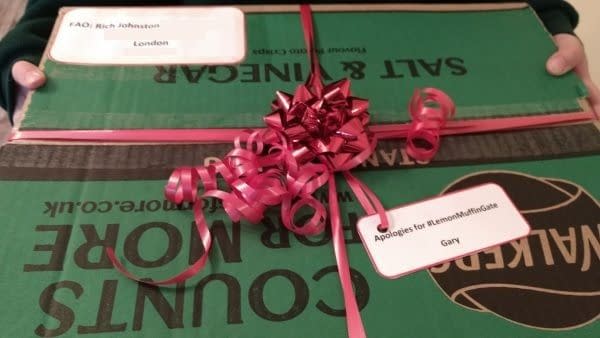 I think that face speaks volumes.
What a nice bloke.